Graduate Student Spotlight
May 2017

Gangadharan Esakki, is a PhD student working towards his dissertation in the Department of Electrical & Computer Engineering (ECE) with a focus on Video compression standards (H.265/HEVC, x265, VP9), Adaptive real-time video communications and CODEC computational complexity in an optimization framework called DRASTIC (Dynamically Reconfigurable Architecture for Time-varying Imaging Constraints) funded by National Science Foundation grant. Prior to joining UNM, he received his Bachelor's in Electronics & Communication Engineering with Distinction from Anna University in 2009 and his M.S. in Computer Engineering from UNM in 2014. Currently advised by Dr. Marios Pattichis at ivPCL (image and video Processing and Communications laboratory), his work is mostly based on developing optimization algorithms for real-time video encoding, camera motion activities, and complexity analysis. His other research interests include H.264/AVC, Machine learning, Computer vision, Statistics and Mathematical models. 
He recently presented his research paper titled, Adaptive High Efficiency Video coding based on Camera Activity Classification at the 27th Data Compression Conference in Utah, one of the top conferences in the video coding/compression field. In 2016 while interning in Intel, he worked with Intel Real-Sense camera and contributed to the prototype models as part of the PERC (Perceptual Computing) group. Also, his research was supported with 2 patents that are covered under his NSF grant that won the UNM STC Innovation Award. Additionally, he has served on several student based associations at UNM including: the Graduate & Professional Student Association (GPSA 2015-2016) as a Council representative, the World Student Alliance (WSA 2013-2014) as a committee member, and the Indian Student Association (ISA 2012-2013) as Treasurer. Besides school, he enjoys his cup of cappuccino, writes blogs, teach/practice yoga, climb mountains, ski and volunteering for community service.
March 2016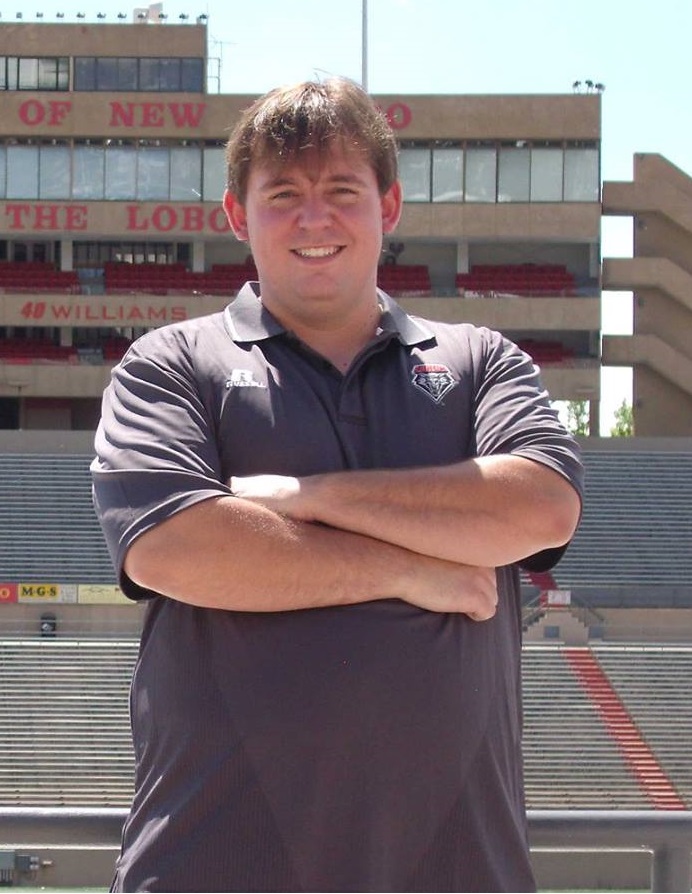 Mike Stocz is a PhD student in the Sports Administration program at UNM. He received his M.S. and B.S. in Sports Management from Ithaca College and Winthrop University, respectively. Mike's work was recently published in 4 national journals and 1 local journal, in the areas of social media, risk management, and teaching assistants. These publications have been featured in, or are in press for, KAHPERD Journal, Journal of Physical Education, Recreation, and Dance, Mass Communication & Society, Journal of Sports Science, and Sport and Society. Currently, Mike is working on manuscripts surrounding food communication in sport, developing a minor league system for the NFL, and hooliganism.
Mike came to the University of New Mexico with the dream of becoming an assistant professor in Sports Management. He is currently on two leadership committees within student run organizations at UNM (Sport Administration Student Association, and the Health, Exercise, and Sports Sciences Graduate Student Association). Mike is also a shoe tester for New Balance, a frequent blood donor, and a teaching assistant for the HESS department. In his free time, Mike enjoys watching sports, swimming, and filming for a local sports broadcasting company in Albuquerque.
February 2016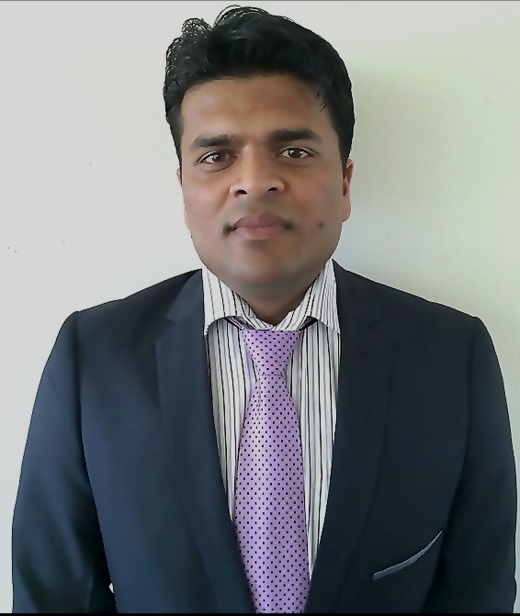 Rakeshkumar Mahto, a Ph.D. student in the Department of Electrical and Computer Engineering (ECE). Recently, he was awarded with Doctoral Travel Grant for presenting his work on resilient solar cells at the International Reliability Physics Symposium (IRPS) in Pasadena, CA. His research work is to make solar cells (photovoltaic) based power source, reconfigurable and resilient in case of fault or dim lighting condition by using transistor switches. He proposed and presented this novel concept in the Respace/MAPLD conference. He believes his techniques can be very useful to power micro-autonomous drones, CubeSats, and microsatellites. Recently, he submitted a paper where he presented a novel way to model solar cell module using MOSFET transistors which let the user model output current based on the output voltage, lighting coefficient, the number of solar cells in series, the number of solar cells in parallel and temperature which was previously only possible using the iterative technique. 
Rakeshkumar Mahto is currently working under the guidance of Dr. Payman Zarkesh-Ha and Dr. Olga Lavrova. They will be building an embedded CMOS-on-PV cells at the Center for Integrated Nanotechnologies (CINT) in Albuquerque, NM to make the electrical connection of solar cells with transistor more reliable. Besides working on his thesis he has taught many undergraduate classes at the ECE department and for all the courses he has received an excellent rating.
February 2016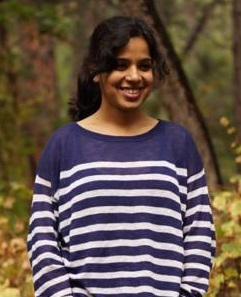 Soumi Roy Chowdhury is a third year Ph.D. student in Economics with a focus in Health & Development Economics. She received her B.A degree and first M.A. degree from India where she has conducted field research in collaboration with Ministry of India and other foreign universities. She completed her second M.A. degree in Spring 2015 from University of New Mexico. She recently completed a research requirement "Balance and Power, Domestic Violence and Health Outcomes: Evidence from demographic and health survey in Nepal". Her current research focuses on socio-economic consequences of cancer in the context of Nepal. The project has been funded by American Cancer Society. She is currently in Nepal collecting data on cancer patients based on a survey that she and the Nepal Studies Center created. On the teaching front, she is currently the primary instructor for an undergraduate level Economics course in the department.
December 2015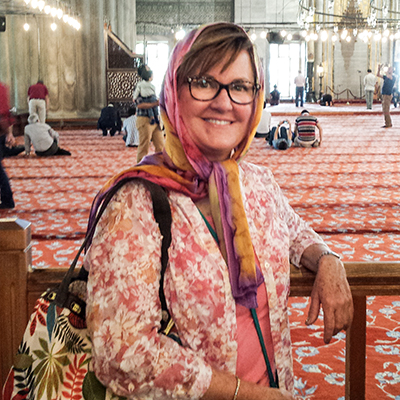 Carol Hinton, a Ph.D. student in Organization, Information and Learning Sciences (OILS), is an active community leader with volunteer and work experience in the fields of healthcare and education. At the age of 52, she decided to fulfill her lifelong goal of obtaining a doctoral degree. She was drawn to UNM's OILS program for its diverse fields of study, emphasis on providing quality education, and training in technical skills centered on instructional systems. With a background in team-leading and being a team member in the workplace and on volunteer boards, Carol felt the OILS program would provide the best opportunities for learning and personal growth, and enable her to better serve in the team environment that is prevalent today.
Carol's background gives her practical experience and insights that are aligned with her academic and research interests. For her dissertation research, she plans to conduct a study of nonprofit boards and the relationship between shared leadership and performance, identifying the common characteristics and strengths related to shared leadership that board members possess and exhibit. Carol's studies in the OILS doctoral program will prepare her to be a consultant with two specializations: first, helping organizations with planning and implementing new programs or processes, and second, aiding team development in nonprofit boards. The skills and knowledge acquired in her studies along with her planned research will place her in a unique position to help nonprofits derive the benefits from cultivating and sustaining shared leadership.
In addition to the academic rigor and internships provided by the OILS program, Carol has been particularly grateful for the opportunity to be of service through her role as treasurer of the OILS Graduate and Professional Student Association (GPSA). Promoting and supporting graduate students through the use of student fees for continuing education, research, and membership in professional organizations has been rewarding. She encourages all graduate students to look for ways to get involved and be active in their own GPSAs and other programs. Giving back is good practice at any stage in life.
December 2015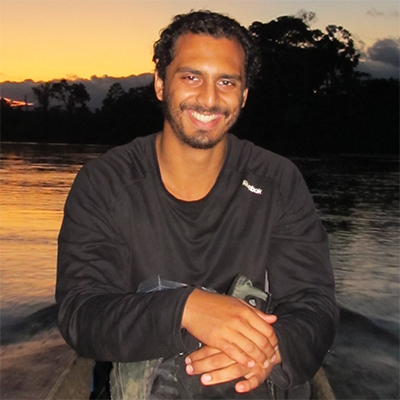 Gandhi Yetish, a PhD candidate in Evolutionary Anthropology, recently first-authored a paper for Current Biology, entitled "Natural sleep and its seasonal variations in three pre-industrial societies". Working with a team of researchers, including his graduate advisor Dr. Hillard Kaplan of UNM and sleep expert Dr. Jerome Siegel of UCLA, Gandhi studies the problem of optimally allocating time between sleep and waking activities in an evolutionary and ecological context. Their recent paper was the first to objectively measure and compare sleep patterns in small-scale subsistence populations (Tsimane hunter-horticulturalists of Bolivia, San hunter-gatherers of Namibia, and Hadza hunter-gatherers of Tanzania). Sleep duration in all three groups averaged to about 6.4 hours per night, quite similar to the average measured in the United States. This exciting and perhaps surprising new finding has attracted attention from several popular media outlets, such as PBS, NPR, and the New York Times, who have all run stories summarizing this paper. Gandhi will be defending his dissertation in the spring semester of 2016, and then continuing his work on sleep with Dr. Siegel as a post-doctoral research fellow thereafter.
December 2015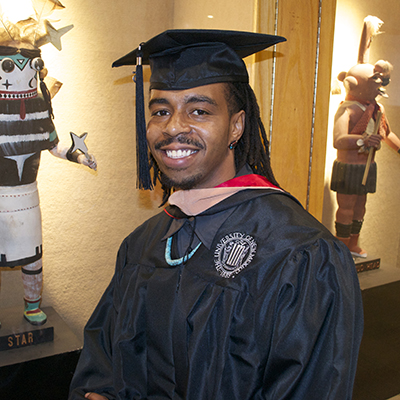 Demetrius Gloster is an MBA candidate at UNM Anderson School of Management and a Project Assistant for UNM Project for New Mexico Graduates of Color (PNMGC). In 2013, Demetrius participated in the Washington Campus Residency Program: Public Policy Education for Business Leaders. Later that year he earned the UNM Center for Regional Studies Fellowship. He also traveled to Beijing, Chengdu, and Xian, China in a faculty led study abroad course. In January 2015, he became a pioneer by taking the unquestionable opportunity to become the first MBA student from UNM to participate in a semester long student exchange at Hong Kong Polytechnic University. After graduation, Demetrius plans to move to the Northwest to be with his son.
October 2015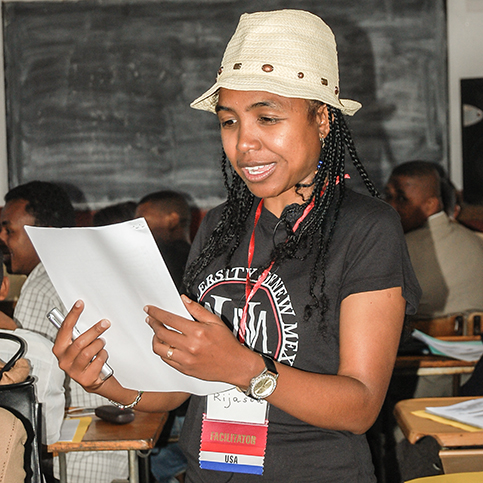 Rijasoa Andriamanana(Doctoral student in Language, Literacy, and Sociocultural Studies), a wife, a mother, a foreign language teacher, an Africanist scholar, is a fourth year doctoral student in the department of Language, Literacy, and Sociocultural Studies with a focus on TESOL / Bilingual Education. She is among the recipients of the College of Education's prestigious William B. and Roberta V. Castetter fellowship that supports doctoral students of the highest caliber who have displayed exceptional academic qualifications. Her ongoing research activities with teachers in Madagascar, her home country, look to implement a Culturally Relevant Pedagogy in foreign language teaching, and are supported by the Graduate Student Excellence Award and the Rogers Travel award.
Rijasoa plans to build her dissertation study upon her past and future scholarly trips and collaboration with Malagasy teachers. Her ultimate goal is to provide professional development for pre- and in-service teachers in Madagascar by using social justice-oriented approaches to improve teaching practices and maximize students' learning outcomes. In doing so, she hopes to foster an environment for her people to learn foreign languages without oppression.
October 2015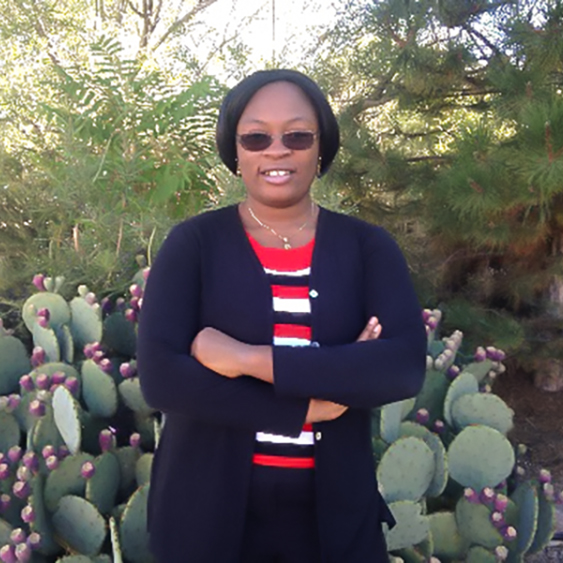 Juliette Tayou Guemmegne is a Ph.D. student specializing in Health Economics and Environmental Economics in the Department of Economics at the University of New Mexico (UNM). She is also a Doctoral Fellow at the Robert Wood Johnson Center for Health Policy at UNM. She graduated from the University of Yaounde I, Cameroon with Master's Degrees in Mathematics and Applied Statistics. Juliette's general research interests involve identifying strategies that might be effective in reducing disparities in the healthcare workforce, access to care, and health outcomes in the United States. Her research has yielded several articles published in highly ranked peer review journals and several other working projects.
Juliette also had the opportunity to be the co-principal investigator on a large-scale survey (2014), and one of the trainers at the 2015 AEA SUMMER Training and Minority Fellowship (2015). Juliette has received various recognition for her outstanding research, including the African American Student Services Scholarship (2014), The UNM Graduate Scholarship Funds (2014, 2015), the Gerald Boyle Memorial Graduate Student Awards in Economics (2014), The El Centro De LA Raza Scholarship (2014), The Graduate Dean's Dissertation Fellowship at the University of New Mexico (2015), and the UNM Center for Health policy Fellowship (2015).
August 2015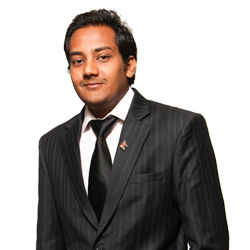 Satkar Thapa is a Graduate Assistant and an MBA candidate at UNM Anderson School of Management. Born and raised in Nepal, Satkar joined UNM in Spring of 2014. He started working as a Student Ambassador at University Communication and Marketing Department of UNM in April 2014. During his time at UNM he has been awarded with several scholarships. Satkar was awarded the international amigo scholarship when he joined the MBA program at UNM. He also got awarded the GPSA summer scholarship in summer 2015. Recently, he got awarded with Anderson Hall of fame scholarship by the Anderson School of Management. Furthermore, he is quite clear about his career goals and aspires to be a financial analyst. He believes that the best way to achieve that goal is to get an MBA with focus in finance. He is also preparing for the CFA level I test.
August 2015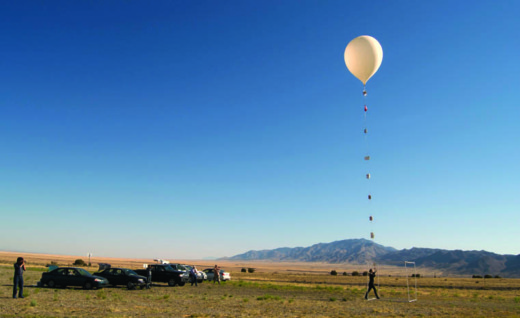 Elizabeth Shores is an interdisciplinary artist working at the intersection of art, science, and environmental law. Her research-based creative practice involves collaborating with and interviewing scientists, artists, and lawyers to investigate connections between objectivity, corporate personhood, and the production of landscape. Her recent work uses electron beam physical vapor deposition to create Nano sculptures using data taken from video cameras and radio transmitters she launched on a weather balloon to seventy-eight thousand feet above sea level. 

Her work has been exhibited at SITE Santa Fe, SOMA (DF), Torrance Art Museum, Tamarind Institute, Peters Projects Santa Fe, The Museum of Modern Art (NYC) and at spaces at such institutions as Columbia College Chicago, University of Iowa, University of Texas El Paso, and University of California San Diego. She has published and presented her research at Arizona State University, New York University, School of Visual Arts, Zayed University, International Balloon Museum, and the New Mexico State Capitol. While pursuing her MFA at UNM, she has been the recipient of the Howard L. Franks Memorial Studio Arts Fellowship, Student Research Grant, Doctoral Conference Presentation Grant, Deans Travel Grant, and the Clyde A. & Elizabeth R. Hill Endowment Scholarship. More information available at www.elizabethshores.com
April 2015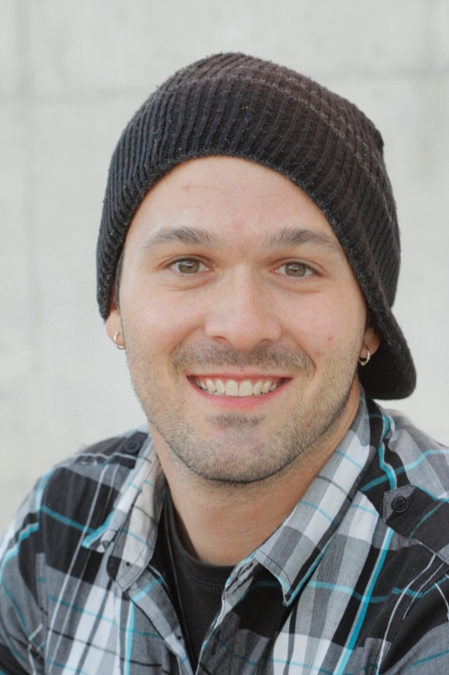 Kevin Hathaway is a third year MFA Dramatic Writing student with a minor in American Studies. Originally from Minneapolis, Hathaway received BA's in Film Studies and Creative Writing in 2011 from Saint Cloud State University in Saint Cloud, Minnesota. Already fascinated by the American West, he enrolled at UNM by recommendation of playwright Trista Baldwin. His play Ashes Crossing Yellow Lines, a familial story of redemption and inspired in part by his own experiences with the River Road Fellowship cult, was performed this April as part of the Linnell Festival of New Plays at UNM. In addition to being a playwright, he also hopes to become a fulltime screenwriter and television writer as well as teach theatre and film.
April 2015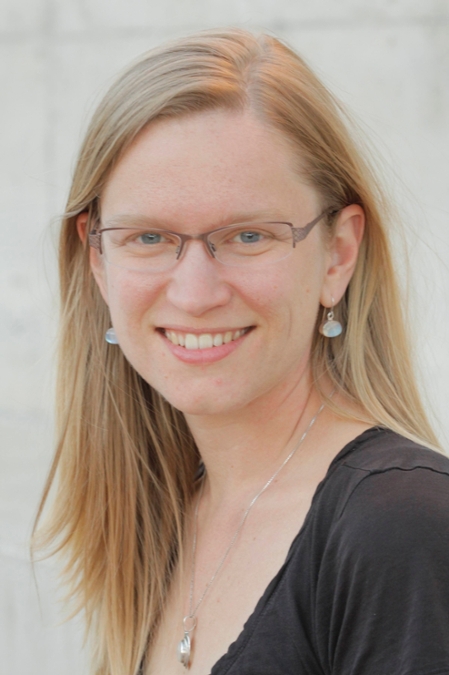 Irene Loy is a third year MFA student in the Dramatic Writing program at UNM. Hailing originally from Indiana, she is happy to call New Mexico her home. Her play 2am Lovely, an unconventional story of artistic self-discovery inspired by the biography of modern British poet and artist Mina Loy, was performed this April as part of the Linnell Festival of New Plays at UNM. Driven by the need to tell compelling and underrepresented stories, she enrolled at UNM after learning about the MFA program in Dramatic Writing through an internship with the Tricklock Company. After graduation, she hopes to integrate her skills in the fields of healthcare, education, non-profit, and theatre and will remain committed to writing highly local theatre here in New Mexico. At the same time, she aims to stay connected to both national and international movements in theatre-making and thought by continuing to submit plays, attend conferences and trainings, and combine research and practice.
March 2015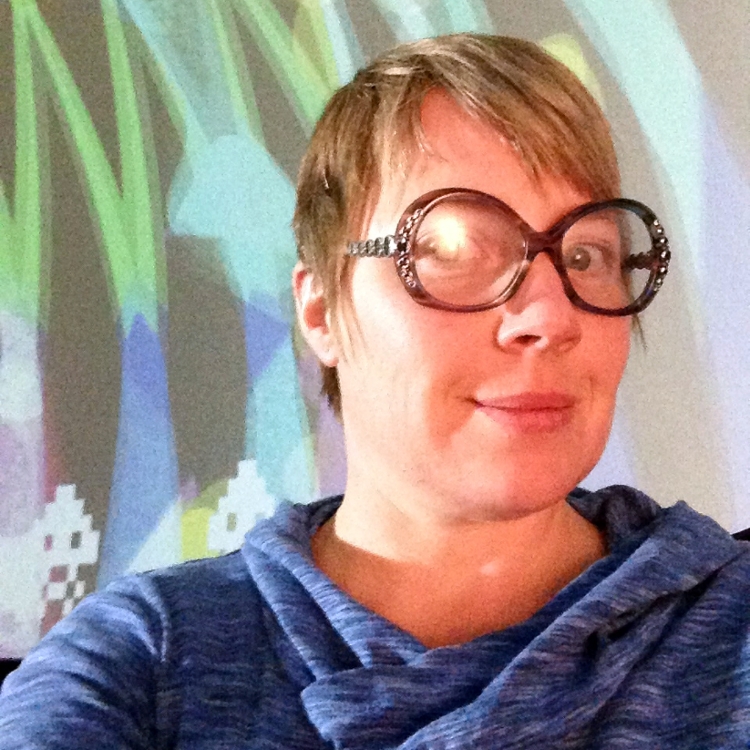 Jane Crayton is a Graduate Assistant for the Art, Research, Technology and Science Laboratory (ARTSLab) working as an immersive educational researcher and technology developer on a Department of Defense (DOD) grant in collaboration with the Institute of American Indian Arts (IAIA). She recently completed a case study for her thesis on how teaching immersive media design engages students in STEM and art learning. She pioneered live video mixing (VJ) performances for the multi-projection fulldome as a part of the innovation team on the DOD grant. In 2012, Jane was awarded a graduate scholar award by Technology, Knowledge and Society for her paper, Teaching Creative Critical Action beyond Economy in the Art of Techno-ecology. Jane believes that the ability to innovate is the most prized human dexterity, and teaching STEM subjects through project-based art inquiry stimulates empathy, creativity and critical thinking, building a pathway to innovative behavior supporting 21st century citizenry.
March 2015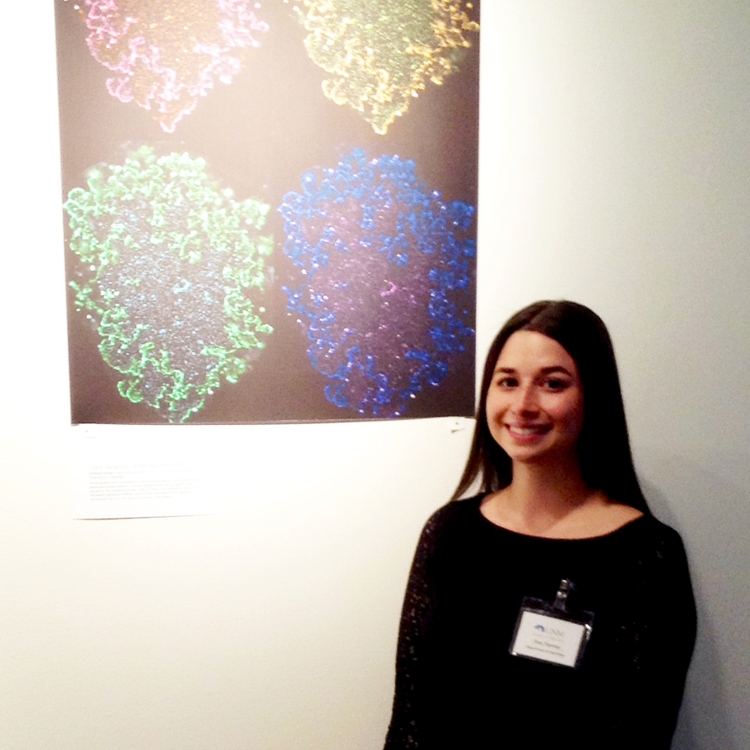 Christina Termini is a PhD candidate in Biomedical Sciences and a Master of Music student with a concentration in flute. She was recently awarded the highly competitive NIH F31 pre-doctoral fellowship from the National Heart, Lung, and Blood institution for her dissertation project, which focuses on targeting a surface receptor for improving hematopoietic stem cell adhesion. During her studies at UNM, Christina received the Evans Charitable Trust Scholarship for Biomedical Research, the UNM OGS Graduate Student Success Scholarship, the UNM STMC Graduate Fellowship in Systems and Computational Biology, and various travel awards to present her dissertation research at national meetings. Christina also won the 2012 UNM Concerto Competition and was a featured soloist with the UNM Symphony Orchestra. She is currently the president of the UNM Health Sciences Center Orchestra, which is an Arts-In-Medicine initiative focused on bringing music to health professionals and patients.
Special Spotlight, February 2015: Graduate Education Day at the New Mexico Capitol Building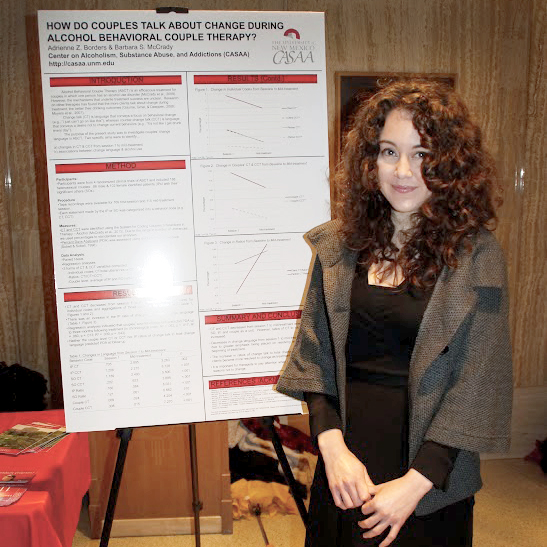 Adrienne Borders 
is a doctoral student in Clinical Psychology. She presented her research about language use during alcohol behavioral couple therapy.
Theodore Edaakie is a masters student in Architecture. He presented his design for the Zuni Art Center.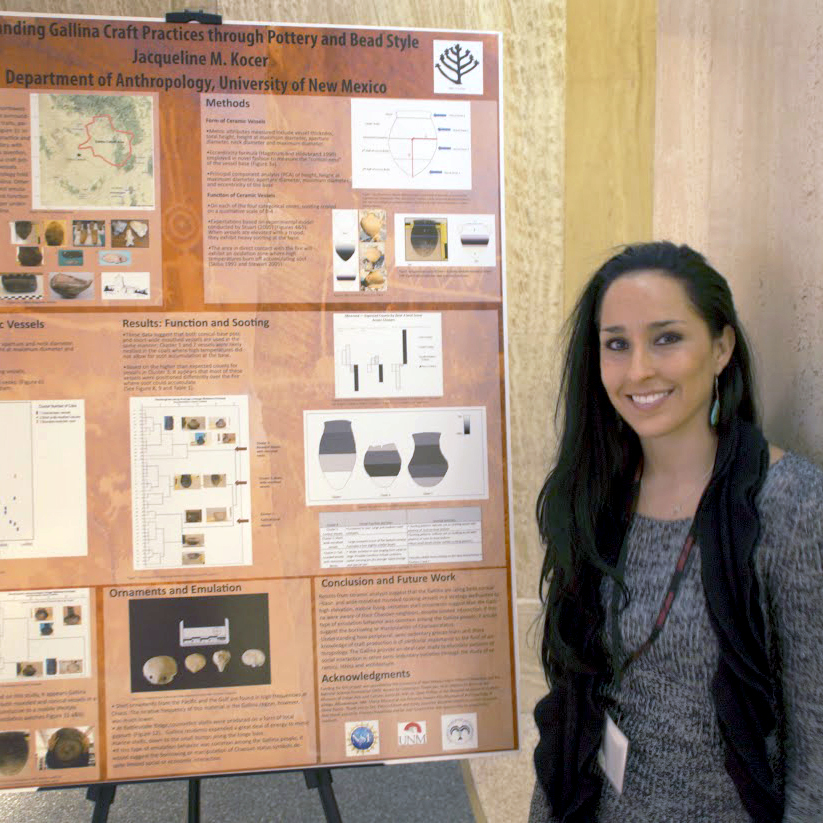 Jacqueline Kocer is a PhD student in Archaeology. She presented her research about the Gallina people, a civilization which lived near Chaco Canyon from 1050-1300 A.D.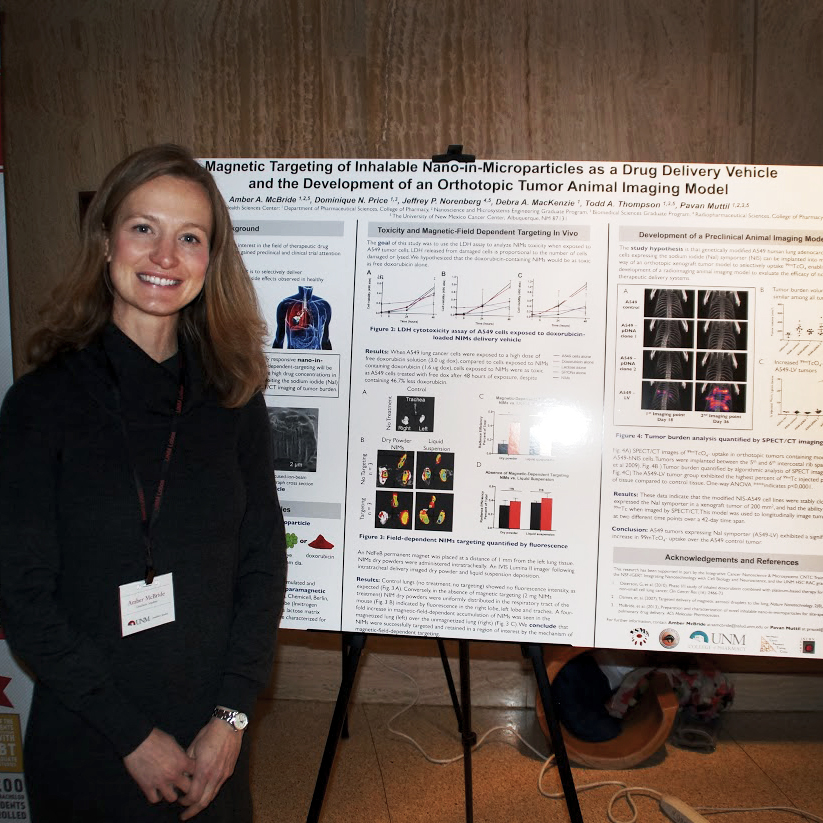 Amber McBride 
is a postdoctoral fellow. She presented her research about an inhalable chemotherapy drug for lung cancer patients.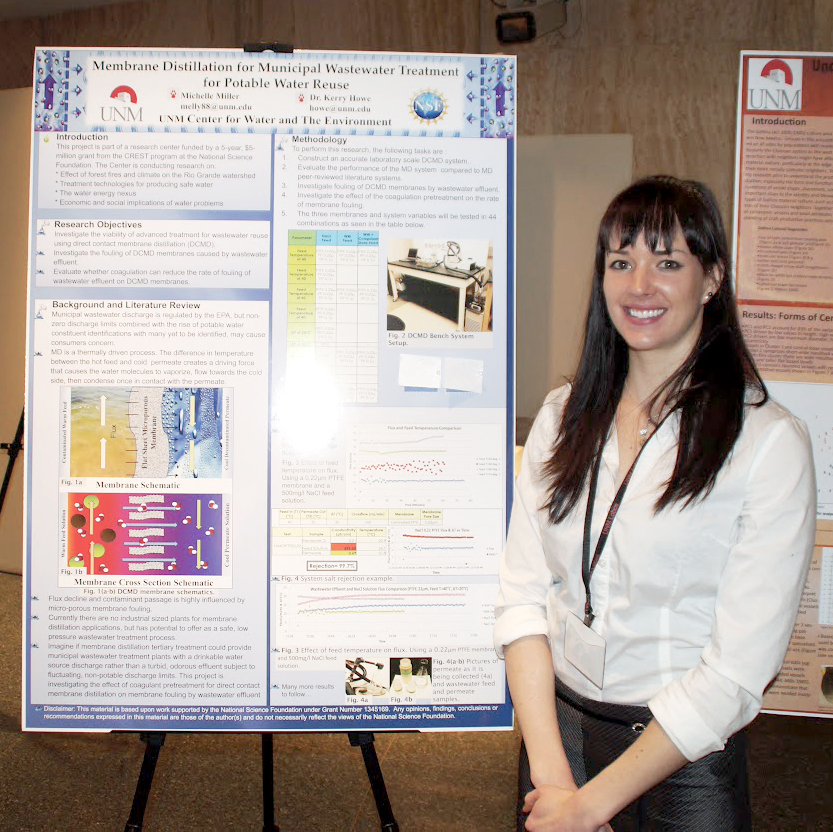 Michelle Miller
 is a graduate student in Civil Engineering. She presented her research about developing a method to conserve and reuse water.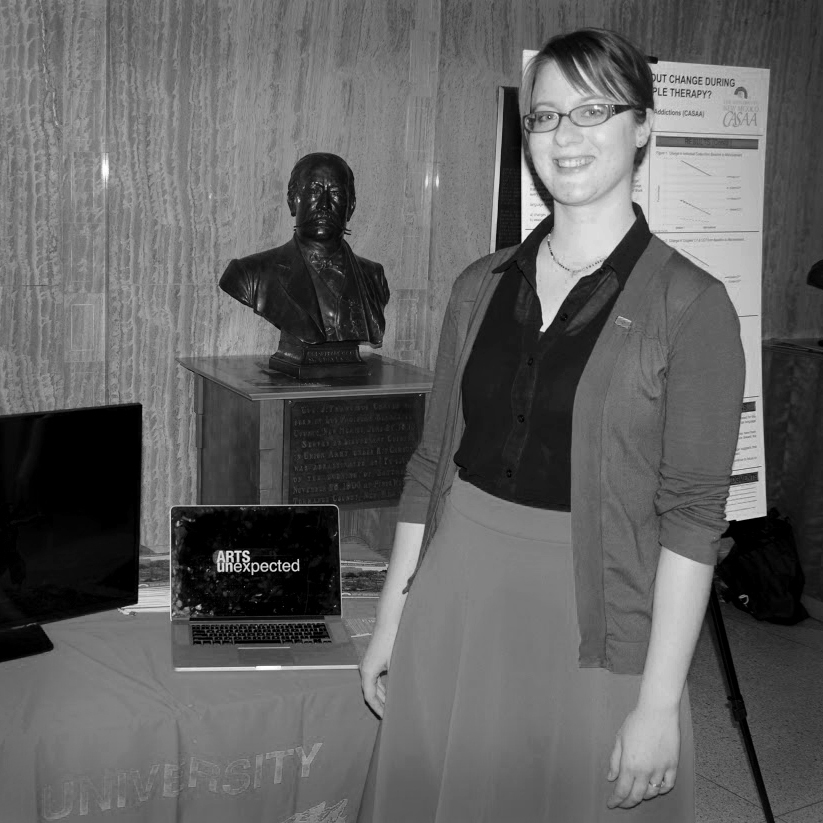 Elizabeth Shores
 is a Masters of Fine Art student. She presented information about the College of Fine Art's annual pop-up art festival, Arts Unexpected.
December 2014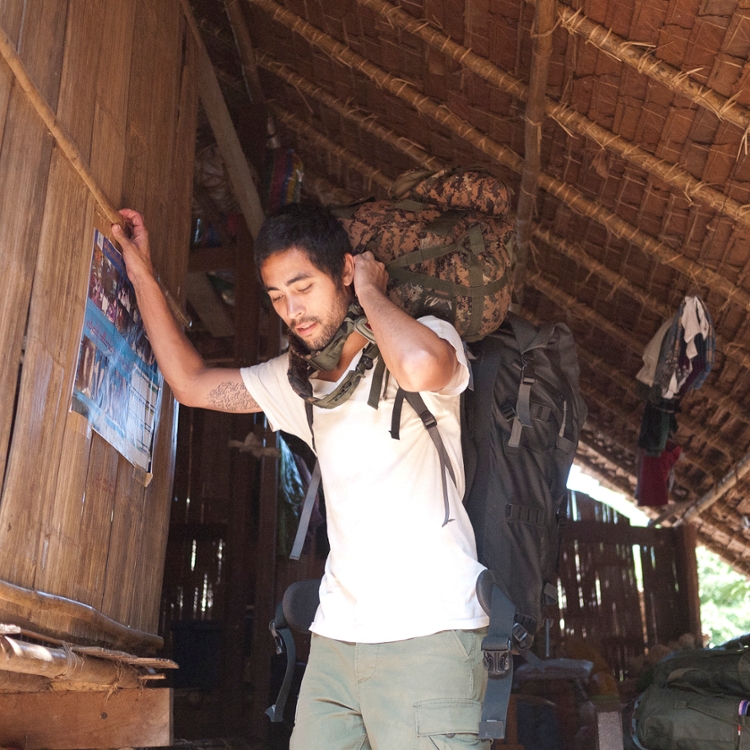 Ryan Roco studies political science, philosophy, and Asian studies. A Truman Scholar and human rights activist, he has been awarded the Marshall Scholarship for graduate study at the School of Oriental and African Studies (SOAS), University of London. Ryan is interested in peace and conflict processes. He has worked extensively in Burma and Thailand amidst civil war, sectarian violence, and forced migration. His research and reportage as an investigator, photographer, and filmmaker have been widely published by international news and humanitarian organizations. As a graduate student next year, he will pursue a M.Sc. in Asian Politics and an M.A. in South East Asian Studies, with both degrees including advanced Burmese language instruction. Upon completion, he plans to enter a PhD program in political science.
December 2014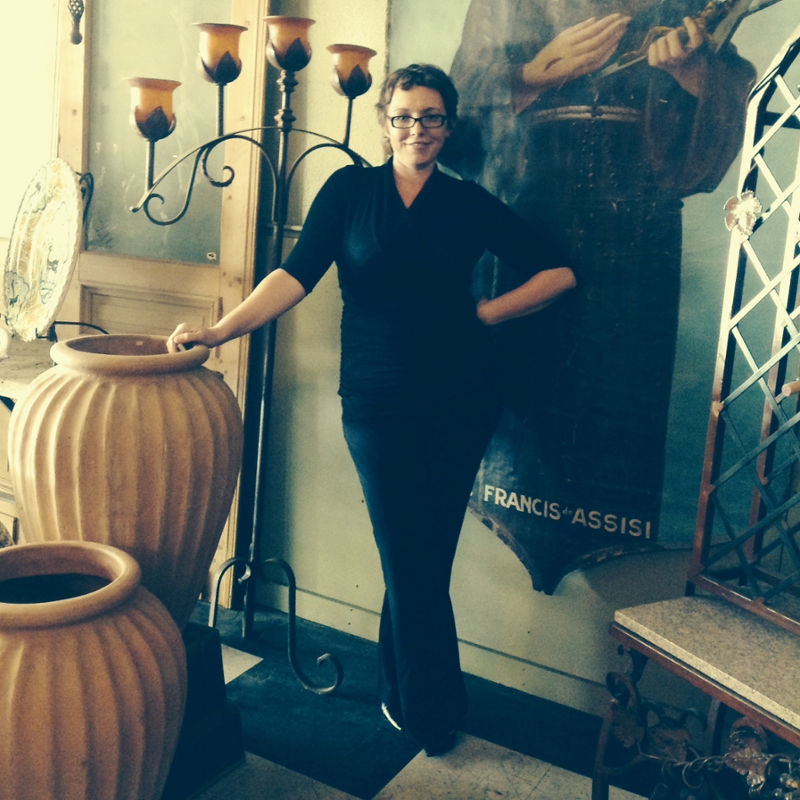 Natalie Latteri received her BA from UC Davis (2008) and her MA from Purdue (2011) before joining UNM's Department of History in 2012. Her studies focus on the intimate and tendentious relations between Jews and Christians in Northern Europe during the high through late Middle Ages. After defending her dissertation prospectus in the Spring of 2014, Natalie spent the Summer developing some of her ideas into two award-winning papers: she has been named the IMS's Graduate Student Prizewinner for her paper, "Sin, Suffering, and a Projection of Whoredom in the Chronicle of Solomon bar Samson," which she will present at the 50th International Congress on Medieval Studies in the Spring of 2015; and she secured the 2014 Best Student Paper Award from the Midwest Jewish Studies Association for, "Playing the Whore: A Typology of Promiscuity within the Prophets and the Toledot Yeshu Tradition," which will be published in an upcoming edition of the academic journal, Shofar. In addition to these prizes, Natalie has also been awarded a Student Research Grant (2013) from the GPSA and a Research Grant from the HGSA (2014) at UNM.
December 2014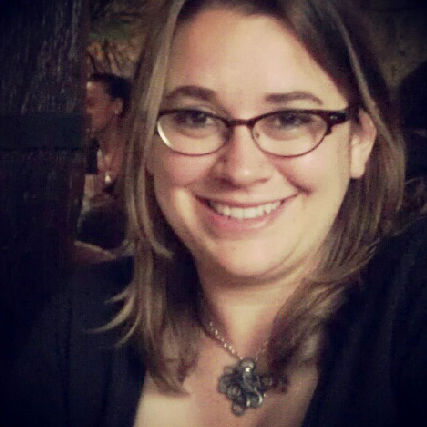 Kristin Harrell is a M.A. candidate in Cultural Studies in the Department of Foreign Languages and Literatures. Her research uses digital methods to analyze representatives of monstrosity in literature and visual culture. This work also draws from her studies in design, literature, and gender studies. Presently, she is designing and coding an online research database of medieval bestiary manuscripts and various interpretations of monstrous hybridity in the Middle Ages. External funding will allow her to augment the database as a resource for academics and scholars in various fields. Harrell's previous projects include topics such as gender representation on 1930's pulp magazine covers and mapping the public, non-city-sponsored murals of Albuquerque. Future projects include data visualizations of women and monstrosity through history and a collaboration on a website documenting the history of the Albuquerque airport. Harrell believes that digital methods have the ability to expand the way scholars perform, assess, and present their research. This allows for provocative interdisciplinary work that not only appeals to a wider audience but also challenges academics to rethink how we visualize and shape the ways the humanities intersect with technology.
December 2014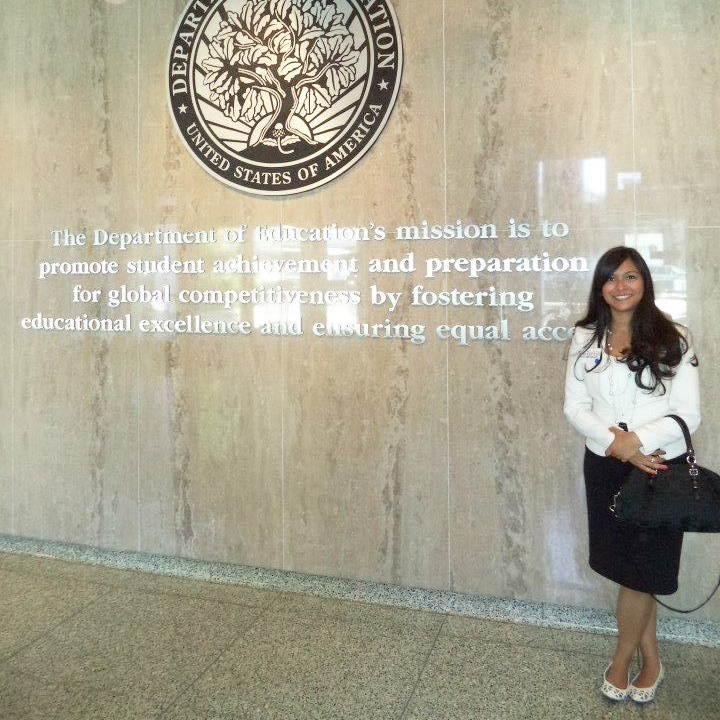 Zoila Alvarez is a bilingual education master's student in the Language, Literacy and Sociocultural Studies Department. Ms. Alvarez is also the current President to the College of Education Graduate and Professional Student Association. Ms. Alvarez, along with a fellow undergraduate Lobo Cindy Nava, were selected from a national applicant pool of civil rights activists and young leaders this past summer to participate in the 50th Anniversary Commemoration of the Civil Rights Act of 1964 by the Office for Civil Rights, U.S. Department of Education in Washington, D.C. Ms. Alvarez interacted closely with some of the original Freedom Riders from the 1960's, built collaborative partnerships with fellow civil rights leaders, interacted with the Assistant Secretary for Civil Rights, and took part in commemoration activities hosted by the Governor of Virginia in the old chambers of the Virginia House of Delegates in Richmond.
November 2014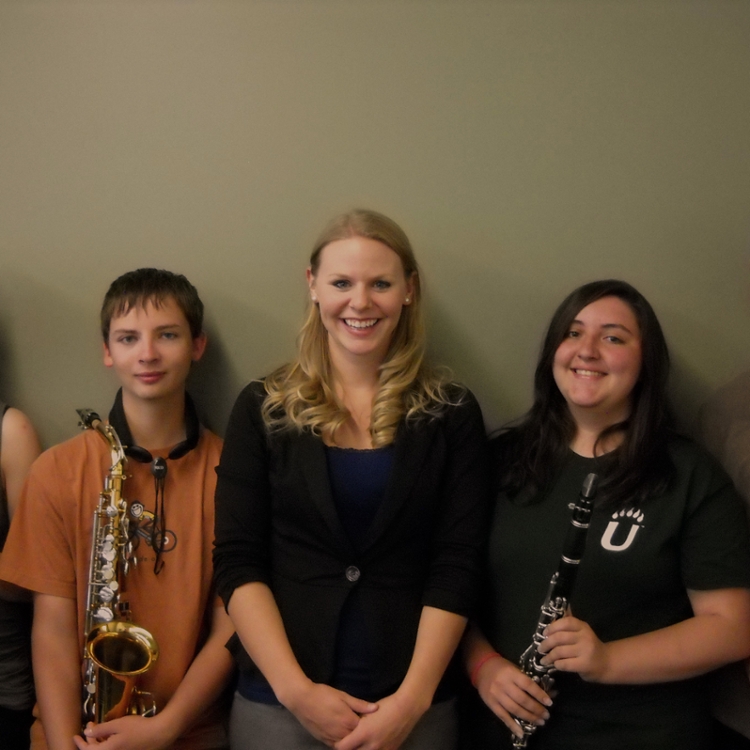 Alyssa Powell holds a BM and BA in music from the University of Montana. She is currently a MM student completing a clarinet performance degree from the UNM College of Fine Arts. She was the first graduate teaching assistant in the clarinet area at UNM, leading clarinet ensembles and teaching lessons to music majors and minors. As a performer, she won the campus-wide Concerto Competition of 2013, and was a featured soloist with the UNM Symphony Orchestra. For the last two years, Alyssa has been active in the music community as a clinician at various Albuquerque high schools, and a performer for several organizations including the Professional Music Teachers of New Mexico, the Santa Fe Symphony, and the San Juan Symphony. Most recently she was hired as an adjunct faculty member at Adams State University in Alamosa, Colorado, where she serves as the primary clarinet and saxophone instructor. Her responsibilities include teaching private lessons on literature and technique for clarinet and saxophone, leading the studio masterclass, and teaching the woodwind methods course for students who will become music teachers.
November 2014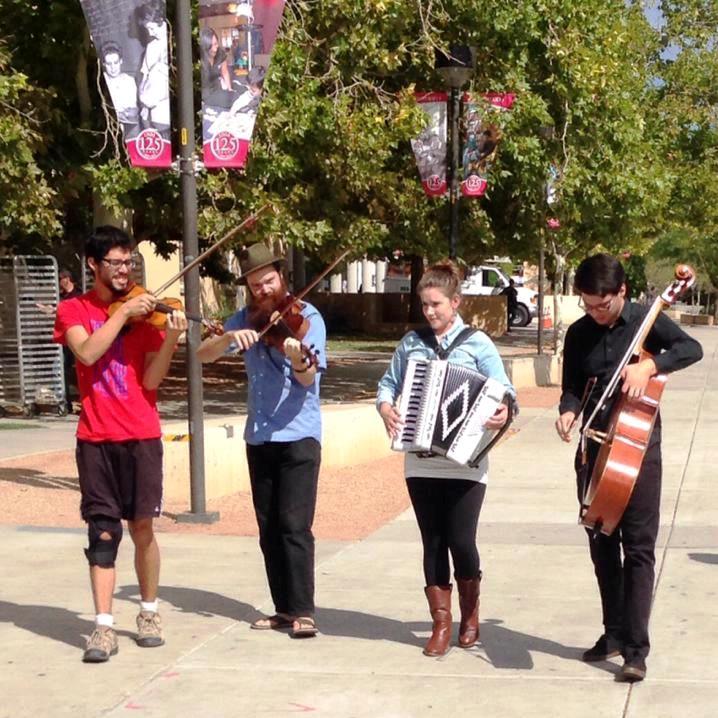 Lauren Valerie Coons is a composer, performer, and music theorist, whose recent work reflects her ambition for extending the application of classical music composition beyond universities and concert halls, such that it might reflect and influence the lives of individuals and communities. An Albuquerque native, Lauren is currently exploring ideas of home and community, gathering materials and inspiration from several sites in and around Albuquerque. These explorations result in multiple pieces comprised of music, dance, photographs and other media. Another of her current projects applies collaborative composition to the treatment of anxiety in a music therapy setting. This project involves the patient as an active participant in the music making process and places an equal emphasis on the artistic and therapeutic components. Lauren is also a member of various vocal and instrumental improvisation groups at UNM, where she enjoys experimenting and working with other musicians to create a shared artistic experience. Through these and other projects, Lauren aims to broaden the definition of composition so that it may be applied to our lives and experiences in new and interesting ways.
November 2014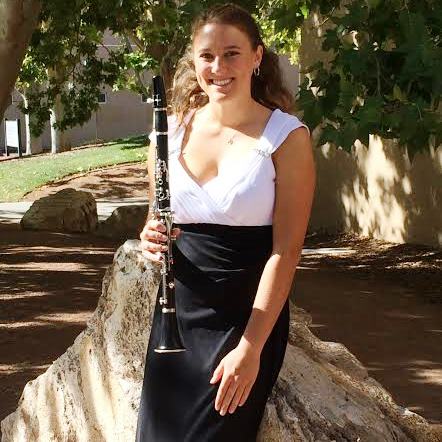 Stephanie Opsal earned a Bachelor of Music Education degree from the University of Northern Iowa in 2013, and she is currently pursuing a Master of Music in Performance degree from UNM. After graduation, she plans to seek professional performance opportunities while making her career teaching band in a public school. During the spring of 2014, Stephanie was one of 28 students to complete the International Clarinet Association Young Artist Competition. She was also chosen by competitive audition to receive the Graduate Assistantship for the Graduate Woodwind Quintet in the music department. Last summer, Stephanie received a College of Fine Arts Dean's research and travel grant for graduate students to attend the nationally-renowned Oklahoma University Clarinet Symposium. She played the Aaron Copland Clarinet Concerto in a master class Saturday afternoon. Finally, she was recently hired as the Woodwind Technician and visual teacher for the La Cueva High School music department, and she truly enjoys sharing her passion for music with kids.
November 2014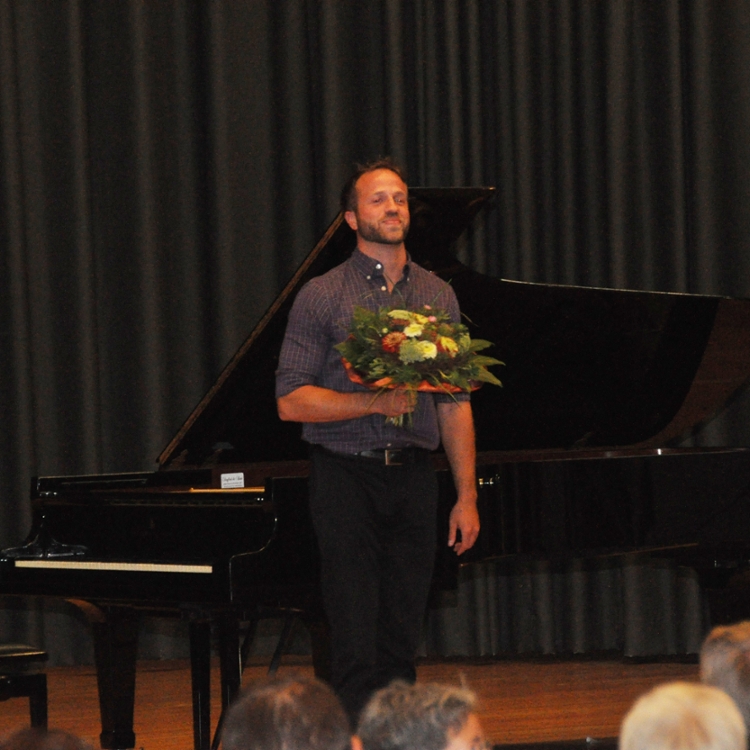 Thomas Posen recently presented his music theory research at the 2014 Graduate Association of Musicologists und Theorists at the University of North Texas. A recipient of the Graduate Student Success Scholarship, Thomas has research interests in piano performance, studies in counterpoint, improvisation, form, and the compositional process. He has given piano performances in Austria and Germany on regent's travel grants from the Global Education office. In addition to receiving a Bachelor of Music in Piano Performance, he also holds a Bachelor of Arts in Physics and Astrophysics and a minor in German summa cum laude from UNM. He is now pursuing a dual Masters of Music candidate in Piano Performance and Music Theory and has plans to continue with Ph.D. in Music Theory.
October 2014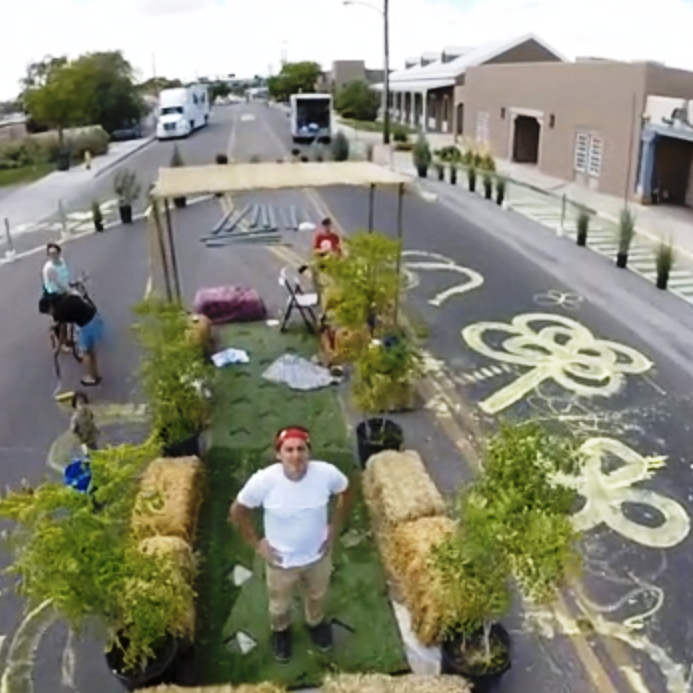 Valentine Antony is a dual masters candidate in the Community & Regional Planning and the Public Administration programs at UNM. He is a recent transplant from Appalachian State University in the rolling blue ridge mountains of North Carolina, where he majored in sustainable development. Valentine serves in several UNM student leadership roles including, student president of the American Planning Association (APA UNM) and Deputy Chief of Staff for the Graduate and Professional Student Association (GPSA). Within the School of Architecture and Planning, he has worked with other student leaders to build upon interdisciplinary collaboration, culminating in the founding of a new student group; Council of Allied Disciplines (CAD) which unites Planning, Architecture and Landscape Architecture and other allied fields, in developing and implementing fun and engaging community projects on and off campus. His master's professional project is on understanding and implementing a participatory budgeting (PB) program for the city of Albuquerque. The project seeks to allocate a portion of the Albuquerque city budget for citizens to develop and vote on community projects that are ultimately funded and implemented by city government. He is the 2014/2015 recipient of the CRP Community Building award for academic achievements and contributions to the planning community.
October 2014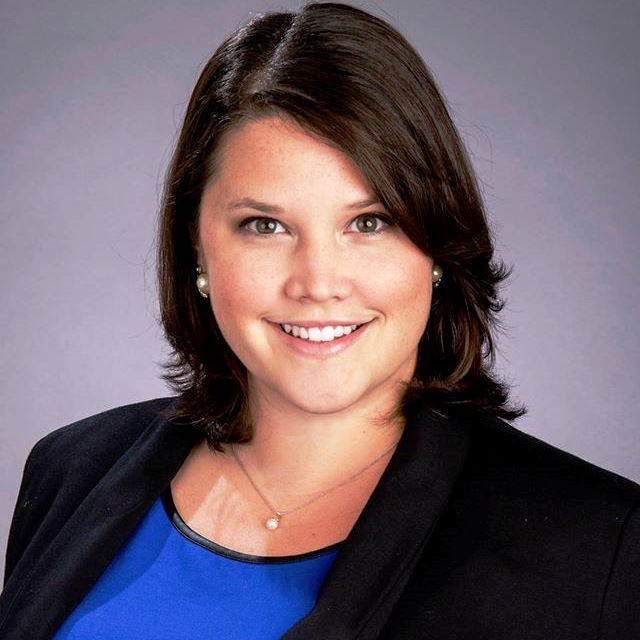 Tina Faris is pursuing a MS in the Department of Geography and Environmental Studies. She was recently awarded the New Mexico Higher Education Department Graduate Scholarship, funding the majority of her graduate studies. She was also awarded a departmental assistantship with the Historical Geography Journal, the Phi Kappa Phi Graduate Fellowship from the UNM Chapter, and a departmental internship. This internship serves to re-envision acequia irrigation systems in Albuquerque's rural North and South Valleys as essential community resources for economic and cultural activity. Tina's research will specifically focus on human-environmental relations within natural resource management, environmental justice, and feminist geography. She received a BA in Creative Writing and a BA in International Studies from UNM prior to her graduate work.
September 2014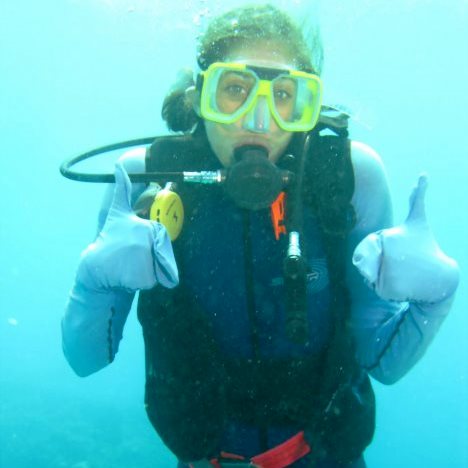 Amanda Minnich is an NSF Graduate Research Fellow and a Programs in Interdisciplinary Biological and Biomedical Sciences Fellow. She recently received the Grace Hopper Celebration Scholarship for outstanding women in computer science. Amanda holds a BA in Integrative Biology from UC Berkeley and an MS in Computer Science from UNM. She has interned at Los Alamos National Laboratory, Sandia National Laboratory, UC Berkeley, and most recently Mandiant, a computer security company with branches worldwide. Before going into computer science, Amanda worked as a plant ecologist in French Polynesia and Australia. Amanda's current research centers around data mining and machine learning, with a focus on validating unlabeled data, identifying review spam, and creating personalized recommender systems. 
September 2014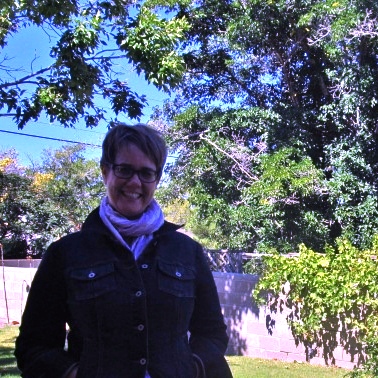 Sandra Bruce earned her BA in Applied Linguistics at Portland State University in 2012, and holds a certificate in teaching English as a foreign language. She is currently in her second year as an MA student in Language, Literacy and Sociocultural Studies with a concentration in TESOL. She has taught English in Norway and Spain, and has traveled throughout Mexico, Canada, Europe, Turkey, and SE Asia. She has been working with immigrants, refugees, and asylum seekers in the US since 2010. She is a recent recipient of the Graduate Student Success Scholarship through the College of Education. She is also the recipient of a two Professional Development grants from GPSA, as well as a travel grant from S-CAP. This funding has allowed Sandra to present at two regional conferences, and attend several others. Her research interests include second language acquisition, adult language learning, identity construction, affective factors in language learning, immigrant negotiation of adjustment, World Englishes, language pedagogy, and second language composition. She is currently working on research that looks at anxiety and confidence in ESL study-abroad students at the University of New Mexico. 
August 2014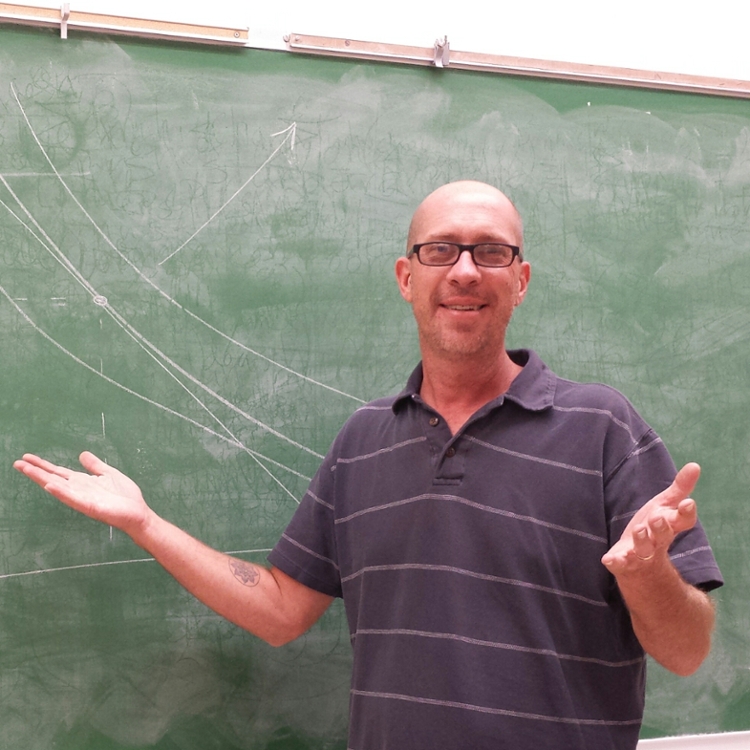 Brad Bergsbaken has been an instructor for the Department of Economics at UNM for 4 years teaching courses ranging from Introductory Economics to upper division theory and topics courses. He has taught for the American Economic Association's Summer Program for three years, and has also taught Economics and Business courses at the Santa Fe University of Art and Design. Brad received the Susan Deese-Roberts award for outstanding teaching in 2012, and has recently accepted a position with the Center for Teaching Excellence teaching at the Teaching Assistant Resource Course (TARC) and facilitating teaching workshops. His research interests lie in the areas of non-market valuation of environmental amenities, particularly open space, national forests and wildfire in New Mexico and the Inter-Mountain West.
August 2014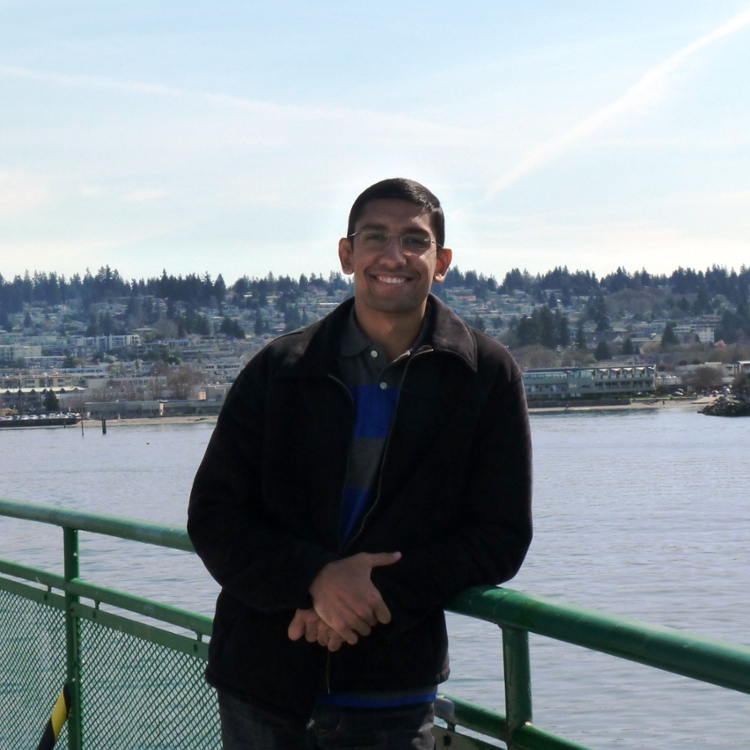 Abdelbaset Haridy received his B.A from Sohag University, Egypt. After that, he got a diploma in educational technology in 2008, followed by another diploma in TESOL in 2009. In 2009, he also finished his M.Sc coursework in Information Technology with a focus on E-Learning Technologies. In Summer 2012, he received a master's degree in Curriculum and Instruction from Cairo University. In Spring 2014, he received another master's degree in TESOL. Currently, he is working on his PhD in TESOL at UNM. He also works as a teaching assistant in the CTE while being a graduate fellow in the CSWR. Baset received several honors and awards. In 2008 and 2009, he won two fully funded scholarships from the ITI to study graphic design and information technology. In 2011, he was selected by Fulbright Commission to teach college students in the U.S. In Spring 2012, he was a visiting scholar in the Africana Studies program at UNM. He also won the Carl P. and Erma W. Dunifon Scholarship in 2013 and 2014. Finally, in Spring 2014, he won the Tony Hillerman Fellowship at the CSWR. His current research interests are language testing and assessment, curriculum development, world Englishes, and computational linguistics. 
July 2014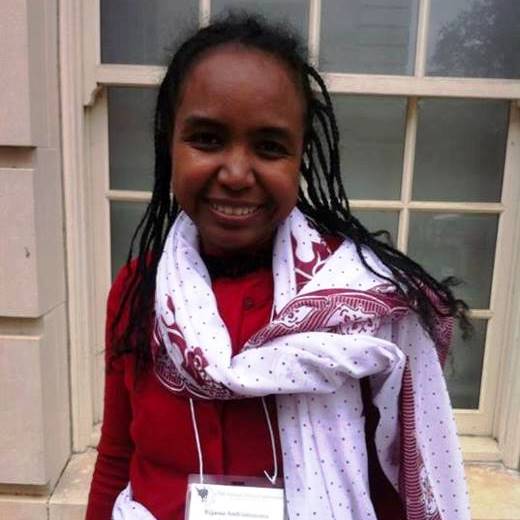 Rijasoa Andriamanana is a PhD student in the Language, Literacy & Sociocultural Studies (LLSS) program at the University of New Mexico, with interests that include Identity, Culture, and Foreign Language Pedagogy. Her tentative dissertation topic "Incorporation of Native Culture in Foreign Language Teaching in Madagascar" will be presented at a teachers' workshop this summer in Madagascar, and is partially funded by the Graduate Studies Research Project Travel Award for Summer 2014.
July 2014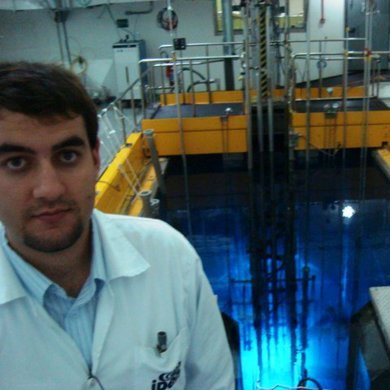 Matheus A. Tunes is a graduate student in the Polytechnic School of the University of São Paulo (USP) in the major area of Nuclear and Materials Engineering. From 2009 to 2012, he worked for the National Nuclear Energy Commission in the Institute of Nuclear and Energy Research. He has experience in Physics, focused in Atomic Physics and Condensed Matter Physics especially in the subareas: Theory of Electrodynamics, Modern Optics and Quantum Mechanics applied to laser development and applications; experimental and theoretical studies for laser resonators performance enhancement; applications of Q-switched high-power lasers to nuclear waste management and several type-materials characterization via Laser Induced Breakdown Spectroscopy technique. He earned his specialist degree in semiconductor lasers by the Center for Lasers and Applications in the Laser Development Lab during his undergraduate course, with support of a scholarship from FAPESP. Additionally, he has a high extension course in Electromagnetic Photon-Matter interaction by the Air Force Institute of Technology and Non-Linear and Quantum Optics by São Carlos Institute of Physics. He earned his bachelor's degree in Physics with emphasis in Basic Research in 2012 by the Institute of Physics of USP and in 2013 he obtained his SPIE Membership in the chapter affiliation of the United States Air Force Institute of Technology.
July 2014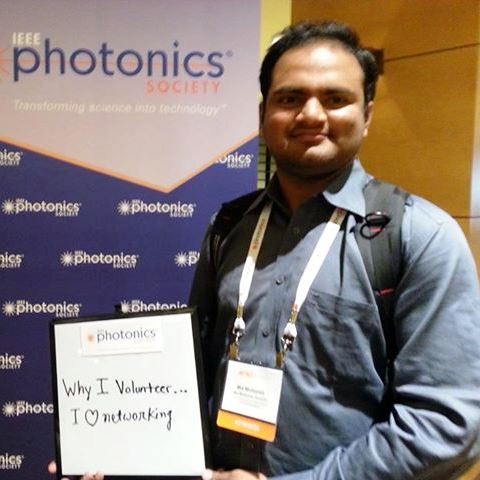 CHTM and OSE-ECE graduate student, Md. Mottaleb Hossain, has been awarded a prestigious 2014 Optics and Photonics Education (OPE) Scholarship by SPIE, the international society for optics and photonics, for his potential contributions to the field of optics and photonics. He was also the recipient of 2013 SPIE Student Travel Grant to present his paper at SPIE Optics + Photonics Conference. While being very active in his research, Mottaleb has been a great mentor to a number of undergraduate and high-school students working on research projects at CHTM. Mottaleb received Bachelor of Science in Electrical & Electronic Engineering (EEE) from Khulna University of Engineering & Technology, Bangladesh in 2009. He is now pursuing PhD in Optical Science and Engineering (OSE) at UNM. He works with ECE Professor Majeed M. Hayat on modeling, design, fabrication, and characterization of CMOS compatible avalanche photodiodes and integrated plasmonic detectors to be used in smart-lighting applications. His research work is supported in part by the NSF under the Smart Lighting-Engineering Research Center. He is the newly elected President of the Optical Society of America's UNM Student Chapter (OSA-UNM) for the current year, where he also served as the Vice President last year. He is an active graduate student member of many professional and learned societies including SPIE, OSA, IEEE, IEEE Photonics Society (IPS), IEEE EDS, and Institution of Engineers, Bangladesh (IEB).
June 2014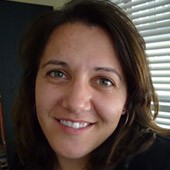 Rebecca Ellis is an advanced Ph.D. Candidate in the Department of History. She spent the last year working and living in Argentina where she was developing her current dissertation project. In her dissertation Rebecca examines the creation of political communities among blind students and immigrants in Argentina during the first half of the twentieth century. Her project attempts to understand how the blind attempted to generate better and more diverse labor opportunities by differentiating themselves from other disability categories that policy makers in Argentina increasingly labeled as dangerous. Understanding how disability was differentiated in Argentina both internally and externally to the blind movement will help further our understanding of the ways in which early twentieth century political movements promoting the interests of disabled persons established the basis of later twentieth century movements grouping persons with disabilities into a single cause.
June 2014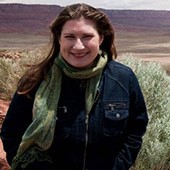 Rachel Spaulding is an advanced Ph.D. candidate in colonial literature in the Spanish and Portuguese Department. Her dissertation focuses on the textual productions and mystical experiences of three early modern Afro-women: Spain's Sister Teresa Juliana de Santo Domingo, also known as Chicaba, Peru's Úrsula de Jesús and Brazil's Rosa Maria Egipçíaca. Her interdisciplinary research applies performance theory to explain how these women's texts foster a reading of transformation from slave subject to mystical agent and it situates these women's words and experiences within field of Ibero-Atlantic history.
June 2014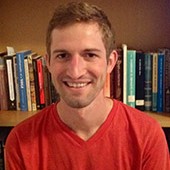 Gino Signoracci is a Ph.D. candidate in the Department of Philosophy. His dissertation explores the reception of philosophies of India in German intellectual circles during the late eighteenth and early nineteenth centuries. Specifically, it critiques G.W.F. Hegel's account of Indian culture and thought, which although deeply problematic contributed to an abiding sense among Western philosophers that Asian traditions were not "truly" philosophical. The work looks at local debates motivating Hegel's judgments and also appeals to the self-understanding of representatives of Indian traditions. Gino's research interests include classical and contemporary Indian philosophies, social and political philosophy, German Idealism, and the history of philosophy.
June 2014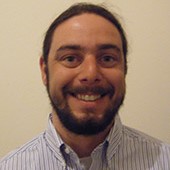 Nicholas Schwartz is a fifth year Ph.D candidate in English at the University of New Mexico. His dissertation focuses on the numerous and varied writings of Archbishop Wulfstan of York (d. 1023) in order to show that this important late Anglo-Saxon churchman had a much more extensive relationship with and interest in the history of his land than has been previously noted. The history of Anglo-Saxon England is something which Wulfstan mines, suppresses, and even invents. Ultimately, Nicholas' project will show that the events, people, and texts from previous eras of Anglo-Saxon England were often used by Wulfstan to shape religion and society in his own present day.
June 2014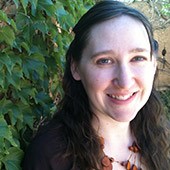 Mary Hudgens Henderson is a PhD candidate in Hispanic Linguistics in the Spanish and Portuguese Department. She has an M.A. in Spanish and an M.A. in Teaching English as a Second Language, and taught in bilingual elementary schools in Colorado. Her dissertation is an extension of a project she originally began with her second-grade students of tracking "formal" and "informal" language variants. The dialect-awareness curriculum teaches bilingual students about modern sociolinguistics and style-shifting to context-appropriate language. Students explore issues of accent prejudice and the connection between speech and identity.
May 2014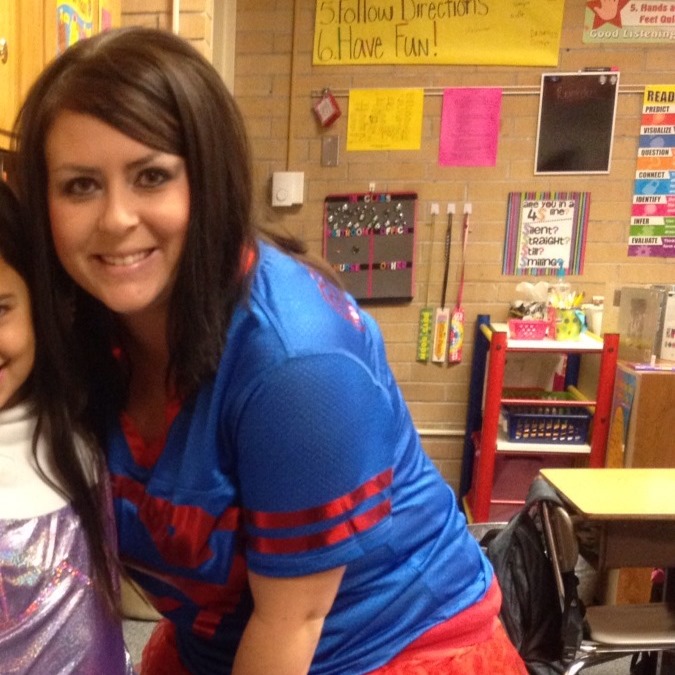 Dana Murray attends the University of New Mexico, San Juan Center in Farmington. She teaches second grade and will graduate with her Masters in Elementary Education. For her inquiry she is conducting home visits. As she gets to know the families better by going into their homes, she hopes this will improve her relationships with them as well as strengthen their academic success. So far, the parents have been cooperative and Dana has seen a huge change in behaviors as well as better relationships with parents and students.
May 2014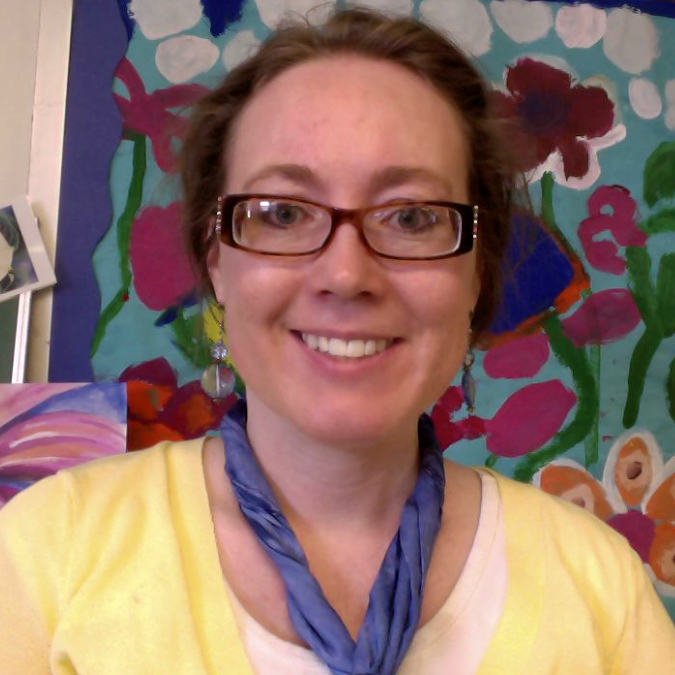 Mary Durfey is an MA student in Elementary Education at the University of New Mexico, San Juan Center. She is an elementary art teacher doing her teacher practitioner research on choice-based studio art experiences with her fifth grade students. Mary will be presenting her practitioner research at the Annual College of Education Graduate Student Colloquium on April 8, 2014.
May 2014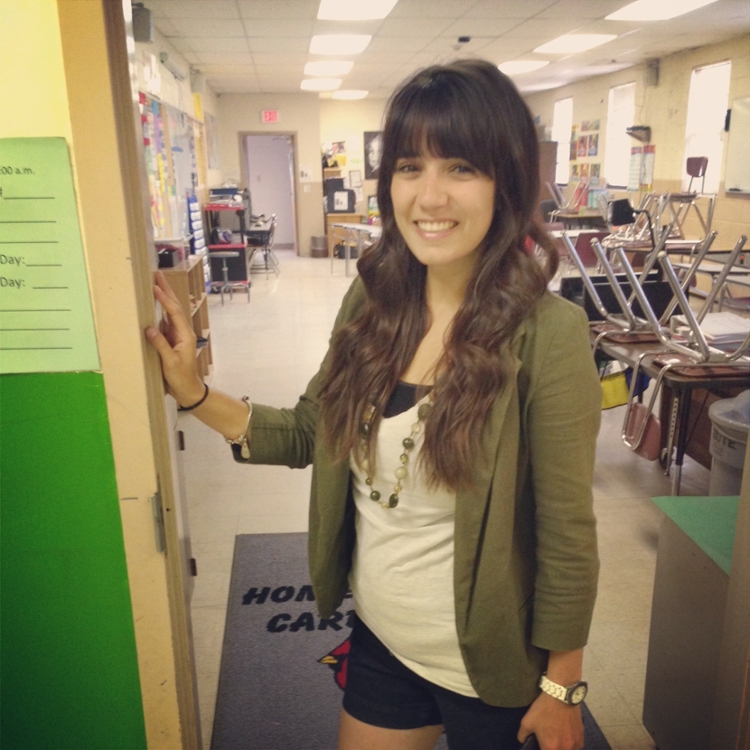 Devin Bozzelli will be graduating with an MA in Elementary Education from UNM in May 2014. She is currently teaching self-contained 6th grade on the Navajo Reservation. She came to New Mexico as a Teach for America Corp Member, previously Devin was studying Theater Management at the University of Colorado at Boulder. Upon entering the classroom, she anticipated working with a group of students that loved learning and more specifically loved reading because she had always loved every aspect of school growing up. However, after a few months she began to notice that there was a strong dislike towards the reading block and she quickly attributed this dislike towards the scripted reading program that she was using in her classroom. Finally, Devin reached a point when she realized that she needed to begin using the scripted reading program more as a resource and less as a curriculum. Through her research, her classroom has become an environment of learners that enjoy reading exponentially more than they did when the school year began. Devin feels more empowered as a teacher writing her own lessons and her students feel more invested in their learning.
April 2014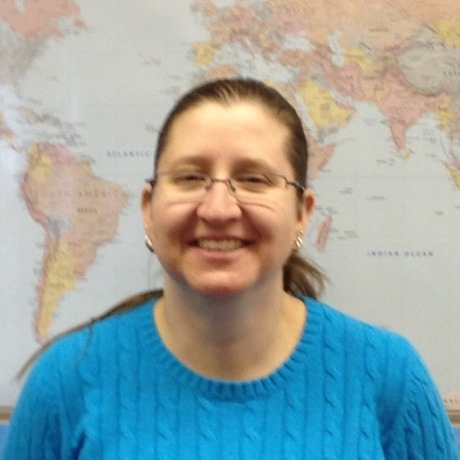 Melissa Hughes is an MA in Elementary Education at the University of New Mexico. Her research inquiry is based on what happens when she gets more involved in her community? She has been sending out more flyers and newsletters informing her student's parents about what is going on in their classroom. Melissa has also been in a couple homes just visiting and listening to her students' parents view points. She recently completed her fourth consecutive year teaching on the Navajo Reservation.
April 2014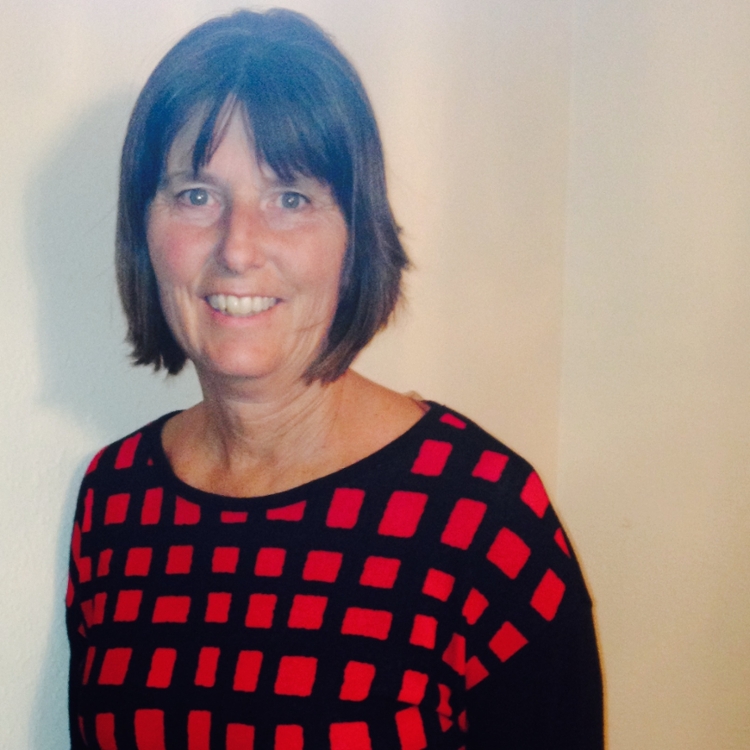 Rita McGrath is completing her Master's in Elementary Education through UNM. She has taught for 30 years and is currently a NM Pre-K consultant. She has noticed the pool of teachers for hire is almost non-existent in some communities in New Mexico. She would like to see more qualified teachers being hired in every school in New Mexico. Her research project takes a close up view of a new teacher with no experience or training in the field of teaching. She wonders what is needed to appropriately support and retain new teachers. As she supports this new teacher, she uses a coaching approach. This has improved her own skill of coaching as an added bonus.
April 2014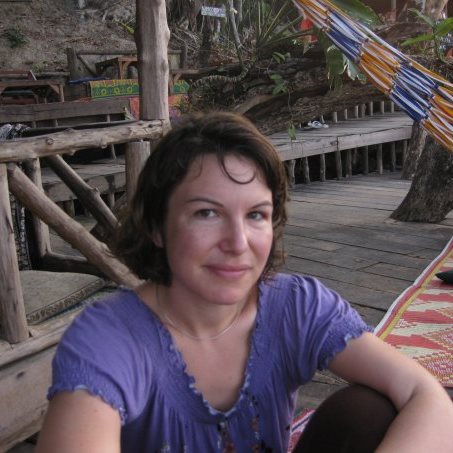 Amanda Champany is finishing her Masters in Education at the University of New Mexico, San Juan Center. She has worked with educational programs in England, South Korea, Nepal and the Navajo Nation of New Mexico. She is currently teaching in the middle school gifted program in Farmington, New Mexico. She is interested in helping diverse learners access their full potential through Project-based Learning. Recently, she has presented with her cohort at the College of Education Graduate Colloquium and will be presenting at the San Juan Chapter of the New Mexico Association of Gifted later this month.
March 2014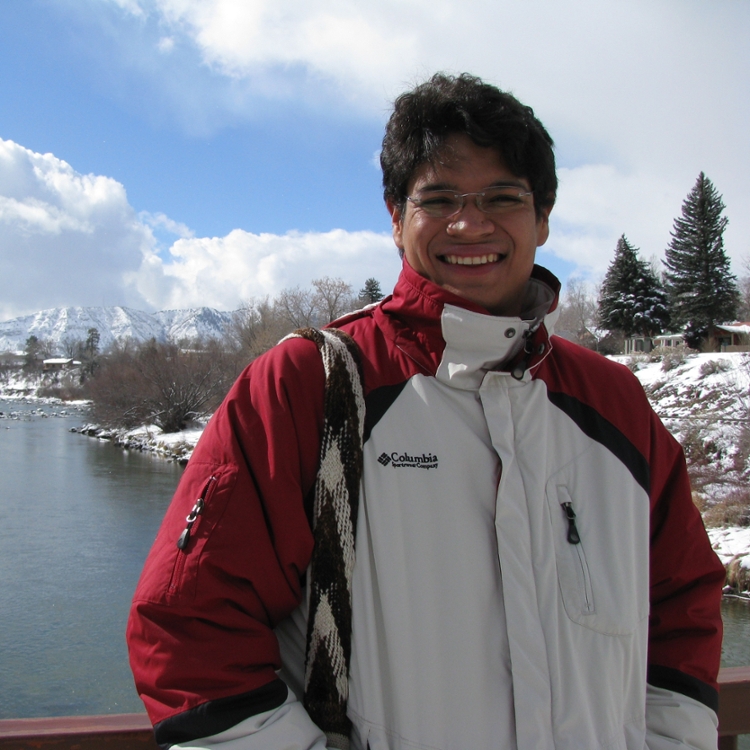 Jose Marcio Luna graduated from the District University of Bogotááá with a magna cum laude distinction in 2004. After that, in 2005, he was awarded the Outstanding Young Researcher Fellowship granted by the Colombian National Research Council (Colciencias), and in 2007, was awarded the Colfuturo Scholarship given to outstanding Colombian students to pursue graduate studies abroad. The scholarship gave him the opportunity to obtain his MSc in Electrical Engineering from the University of New Mexico in 2009. Jose is currently working on his PhD in Electrical Engineering with a PhD minor in Applied Mathematics. His current research looks at the development of theoretical techniques to optimize the performance of computing systems by using Control Systems theory, Discrete Event Systems (DES) theory, optimization theory and Randomized Algorithms. In January 2014, Jose was notified that he has been awarded the AWS (Amazon Web Services) in Education Research grant which gave him a credit of $21,000 to carry out the experiments of his dissertation. This award is very important because it indicates that he is on the right track and gives him the motivation to keep working.
March 2014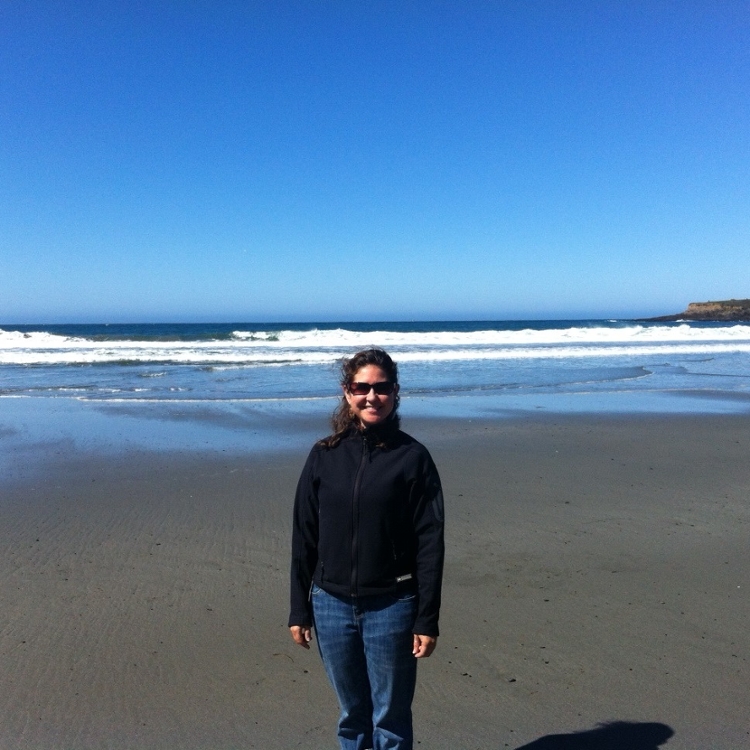 Emily A. Lilo, MPH, recently joined the Department of Communication and Journalism as a first year PhD student in Health Communication. New to the Communication field, Emily has a background in International and Maternal Child Health. Prior to coming to New Mexico, she spent several years running an innovative and highly effective behavioral research study at Stanford University aimed at preventing stress, anxiety and depression in the mothers of preterm infants. In addition to being a student at UNM, Emily is also an Associate Scientist at the UNM Prevention Research Center, where she avidly pursues her research interests of reducing health disparities and examining social determinants of health. She works on a variety of community-based projects targeting obesity prevention through reducing health disparities and increasing venues for physical activity and access to healthy foods. Such projects include a Health Impact Assessment on the creation of hiking trails in rural underserved communities, and a statewide evaluation of the SNAP-Education programs in New Mexico.
March 2014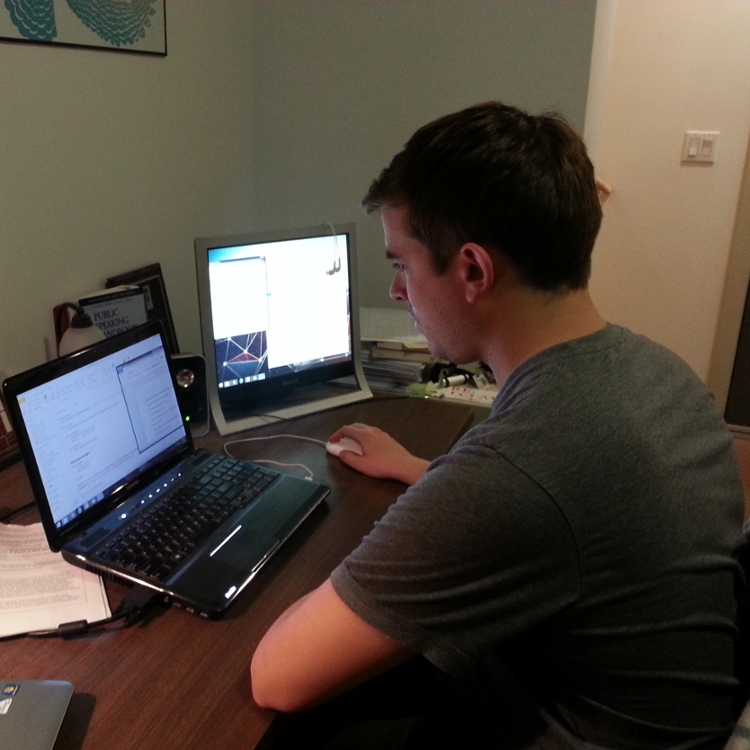 Nick Noblet is a doctoral student in the Communication & Journalism department. For his dissertation, he is exploring how an organization can assess its health and status through the use of internal email from a communication perspective. The now defunct Enron corporation is a widely known scandal that erupted in the early 2000s, culminating with federal convictions for top executives. Thousands of jobs and pensions were lost, making it one of the biggest corporate scandals in U.S. history. The Federal Energy Regulatory Commission released over 500,000 of Enron's emails for study in the early 2000s, and Nick is qualitatively examining those emails using the Coordinated Management of Meaning. Beyond his dissertation, Nick teaches online communication courses and wants to use his PhD outside of the University. He recently earned a Professional Scrum Master (PSM I) certification and hopes to apply communication knowledge to the information technology field.
March 2014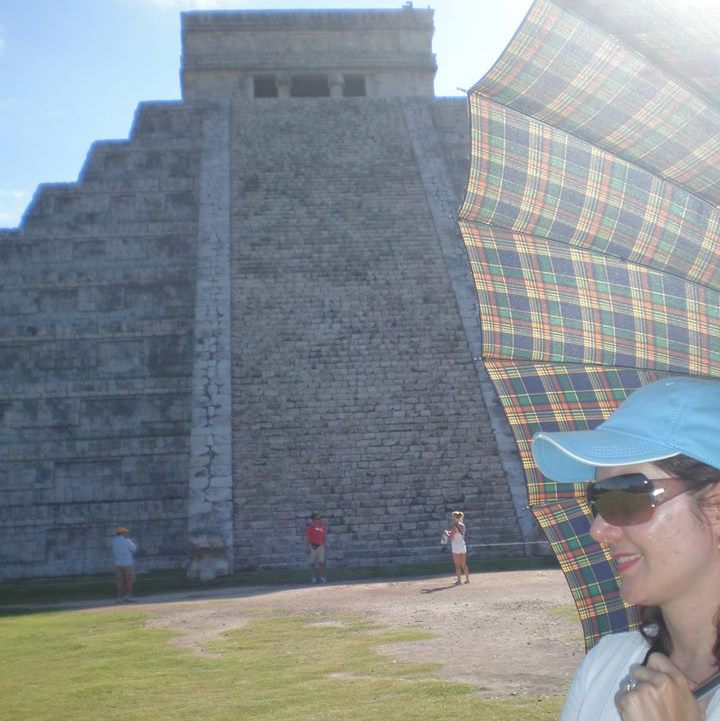 Mónica Pérez-Marín joins us from Medellin, Colombia on a Fulbright Antioquia's University Professor Scholarship. She is a second year PhD student in the Communication & Journalism Department. She holds a Bachelor's degree in Philosophy and a Master's degree in Communication and Culture. Her research interests are concentrated on critically examining the role media plays in intercultural communication especially in topics related to environmental issues and social justice.
February 2014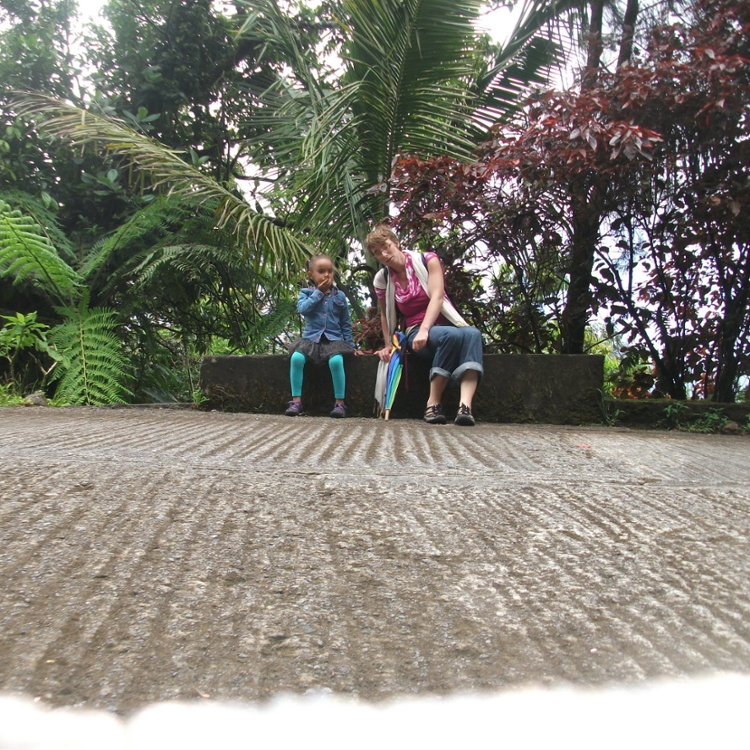 Maureen Meyer, a M.S. candidate in Geography and Environmental Studies, completed international field research this past summer in the Commonwealth of Dominica, a Caribbean island in the Lesser Antilles. Maureen has received a Foreign Language and Area Studies (FLAS) fellowship, a Graduate Studies Research, Project, and Travel Grant (RPT), as well as a Graduate Studies Assistantship. All of these grants have been instrumental in helping Maureen to prepare, conduct, and complete her thesis research on the use of medicinal plants on the island. In her study of medicinal plants and their use, Maureen is investigating human-environmental interactions in Dominica and exploring the parallels between both biological and cultural adaptations of people and plans with their environments. In addition, Maureen is utilizing her knowledge of the Caribbean to assist the Geography and Environmental Studies Department in exploring the possibility of implementing a study-abroad program in the Caribbean. She intends to present her thesis research this spring at the annual American Association of Geographers Annual meeting.
February 2014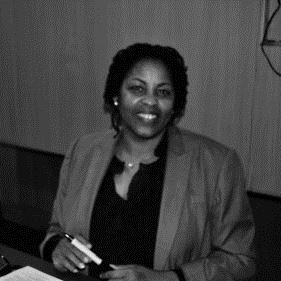 Marilyn Davis is a College of Education, Holmes Scholar completing her doctorate in Language, Literacy and Sociocultural Studies and Educational Psychology with an emphasis in adolescent identity development, classroom learning and research methods. She received her master degree in Educational Leadership with an emphasis in School/University partnerships in 2001. From 2009-2012, Marilyn lived in the United Arab Emirates (UAE), Dubai, developing school/university partnerships for Zayed University and presented her work at the 2010 UNESCO Education Conference at Sharjah University, Sharjah, UAE. Her teaching and service at Zayed, included teaching educational psychology courses and coordinating the Children Youth & Families Program. She added required courses in research methods, service learning, community leadership and social entrepreneurship to prepare students for careers after graduation. During the summer of 2012, she supported the upstart of her students' entrepreneurial venture, a summer camp exclusively for adolescent Emirati girls ages 8 -18 years old. For this work, she received the Falcon City award for positive youth development. Ms. Davis documented some of the components of her work in the Middle East in the book chapter: Davis, M. and Abdulla, A. (2013). Teaching for service learning and community leadership. In Normore, A.H., & Erbe, N. (Eds.), Collective efficacy: Interdisciplinary perspectives on international leadership (pp. 107-136). Bingley, UK: Emerald Group Publishing Limited. She looks forward to a vibrant career in higher education.
February 2014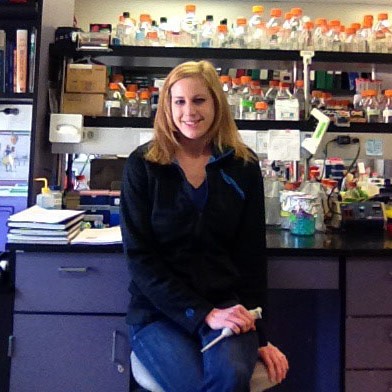 Stephanie Jerman is a PhD student in the Biomedical Sciences Graduate Program (BSGP) and is a recipient of both the BSGP Travel Award and the Research Project and Travel (RPT) Grant to attend national meetings to present her work. Stephanie was awarded a highly competitive NIH Ruth L. Kirschstein F31 Training Grant from the National Institute of Dental and Craniofacial Research for her studies on the molecular mechanisms that contribute to craniofacial disorders accompanied by polycystic kidney disease.
February 2014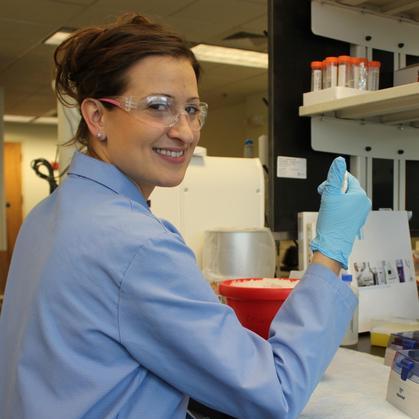 Loreen Lamoureux is a PhD student in the UNM Biomedical Engineering program. Her research focuses on early detection methods for Shiga toxin-producing Escherichia coli (STEC) in the beef chain. In summer of 2013 she traveled to the University of Nebraska-Lincoln (UNL) to complete an internship to isolate the specific biomarker, lipopolysaccharide, from seven strains of STEC. These biomarkers will be used to make monoclonal antibodies against the bacteria, which will enable cost effective and rapid detection of the pathogen in beef samples. Loreen was recently presented with an outstanding achievement award from the New Mexico Consortium for her research in isolating biomarkers of STEC to create new tool sets for early detection. Lamoureux is co-advised by Dr. Harshini Mukundan of Los Alamos National Laboratory and Dr. Steven Graves of UNM-Center for Biomedical Engineering. She works with Dr. Gabriel Montaño of the Center for Integrated Nanotechnologies to interrogate biomarker-membrane interactions, as well as with Drs. Rodney Moxley (UNL) and Edward Greenfield (Dana Farber Cancer Institute) on the continued development and testing of monoclonal antibodies against STEC. Her work is funded by the USDA's STEC-CAP grant. For more information on this work, please visit www.stecbeefsafety.org. Watch her Video Journal. 
January 2013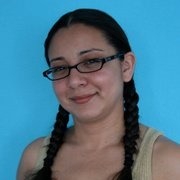 Elena Avilés was awarded The College of Arts and Sciences Russell J. and Dorthy S. Bilinski Fellowship in the Humanities and is currently completing her dissertation Mi lengua franca: Manipulating Chicana Cultural Heritage in Art and Literature. Her research interest include Chicana/o literature, art and cultural production as well as the exploration of key issues by women of color and feminist in literature.
January 2013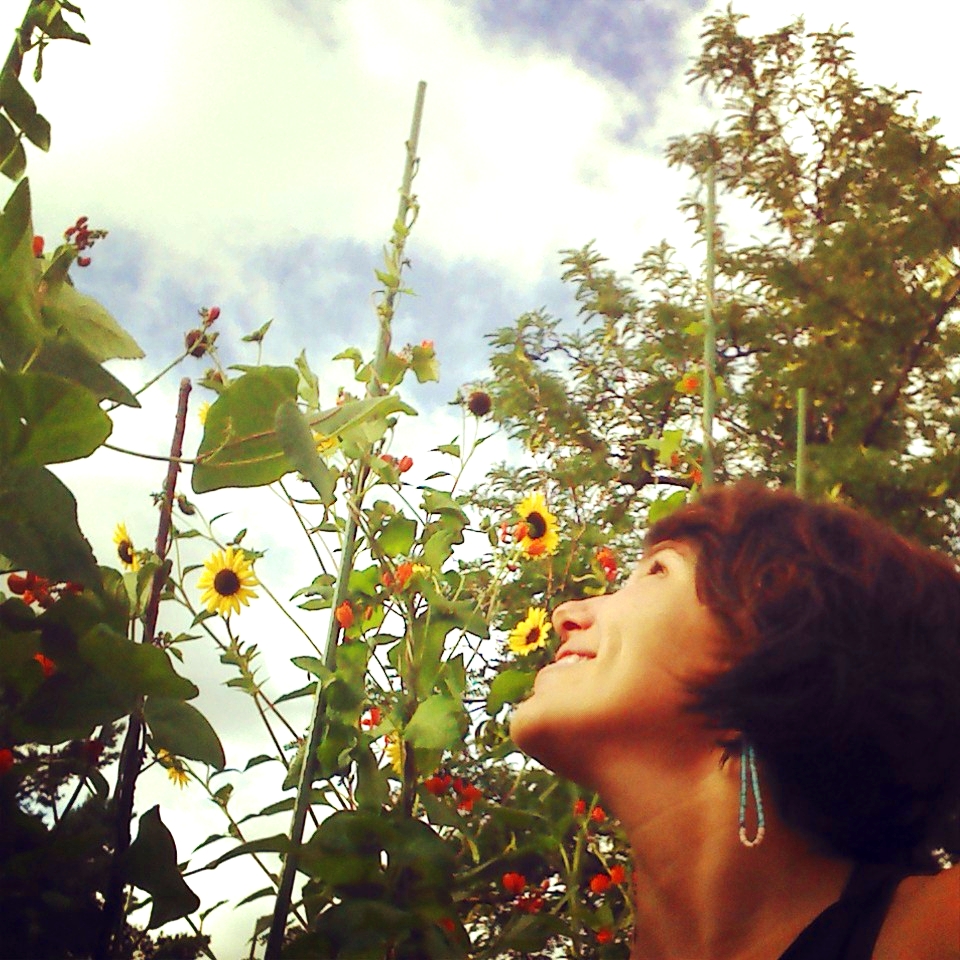 Crystiana (Tiana) Baca-Bosiljevac is a MS candidate in the Department of Geography and Environmental studies. Tiana is funded by the USDA Hispanic Serving Institutions Education Grant and her research seeks to compare scholarly concepts of resilience with primary factors influencing Albuquerque's smallholder farmers' decisions to continue farming. Her research highlights the voices of local farmers and critically examines the scope and limitations of resilience theory. Tiana was part of a panel on the Foodshed Movement and New Agrarian at the Beyond Pesticides 31st National Pesticide Forum in April 2013. Additionally, Tiana plans on presenting her research at the Association of American Geographers annual meeting in April 2014.
December 2013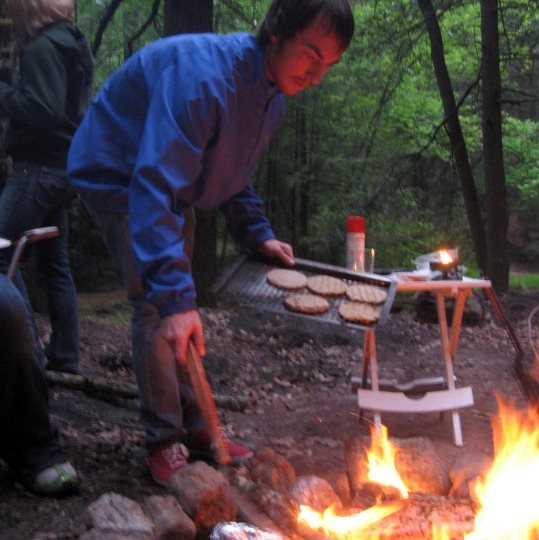 Austin Hancock is a MA Student in the department of foreign languages and literatures. His research interests include Surrealism, Dadaism and the work of Albert Camus. He recently defended his thesis with distinction on the relationship between boxing and early 20th century French Poetry.
December 2013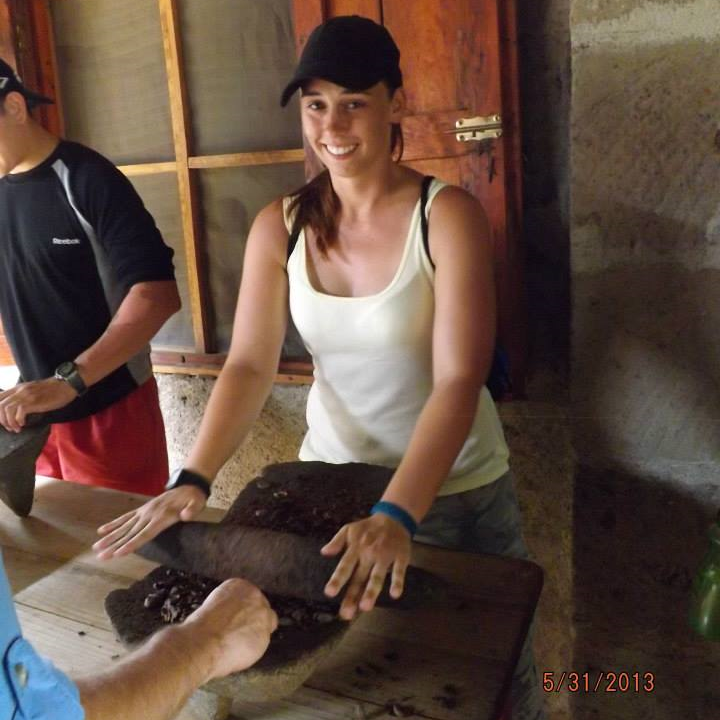 Ashley Valenzuela-Ruesgen is a second year graduate student in Latin American Studies. She has academic concentrations in human rights and ethnology. Ashley was recently granted membership to the Bloomsbury Honor Society with highest honors for her 4.0 GPA. The society focuses on leadership, entrepreneurship and academic excellence. In addition, Ashley was also awarded an RPT Grant for her research which was conducted in Nicaragua this past summer. Her research interests focus on the effective and non-effective behaviors of NGOs as well as cultural consumption and tourism in Latin America. Ashley's commitment to the academic community has led her to be nominated to serve on the Executive Committee for the University of Northern Colorado's Young Alumni Council. Ashley completed undergraduate degrees in political science and Mexican-American studies at the University of Northern Colorado where she graduated with honors distinction.
November 2013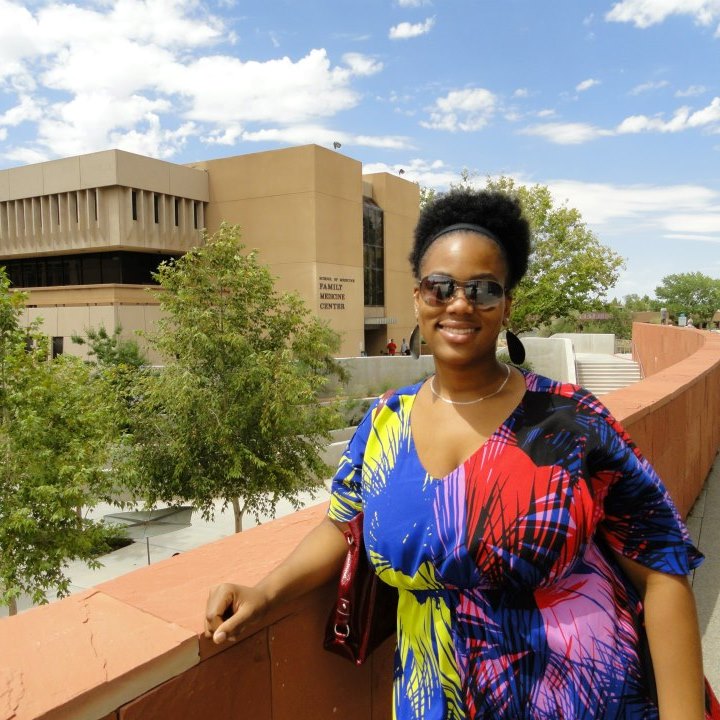 Erin Watley is a Winrock Doctoral Fellow and second year PhD student in the Communication & Journalism department. This year she is also one of the coordinators for the 2014 Shared Knowledge Conference and the Vice President of the Black Graduate and Professional Student Association (BGPSA). Her research interests are concentrated on critically examining the role media plays in intercultural communication.
November 2013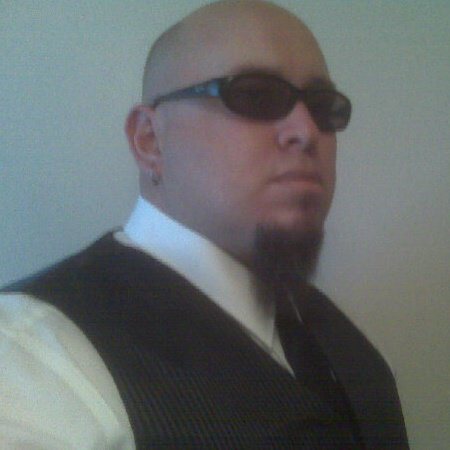 Mr. Antonio Fernandez is a 2nd year graduate student in Public Administration (MPA) at the University of New Mexico's School of Public Administration. In addition to having a full-time academic schedule, Mr. Fernandez has sought out additional graduate education experiences. He was selected as a fellow for the New Mexico Leadership Development in Neurodevelopmental and Related Disabilities (LEND) program. The NM LEND graduate fellowship program focuses on interdisciplinary education for its fellows. Mr. Fernandez is a licensed mediator and practices his skills as a volunteer at Albuquerque Metropolitan Court. He is also employed by the city of Albuquerque as an Alternative Dispute Resolution Mediator (ADR). Antonio is also the Ombudsman for Graduate Studies at UNM. His goal as an Ombudsman is to assist graduate students in resolving issues and concerns that arise within the University environment. Mr. Fernandez is here to assist graduate students in resolving conflicts they may have with anyone on campus using UNM policies, procedures and in some cases mediation. His office is located in the Humanities building, suite 107 and his office hours are from 9:30am to 2:30pm Tuesday and Wednesday. Students may call (505)277-1135 or afernan3@unm.edu to set up an appointment.
November 2013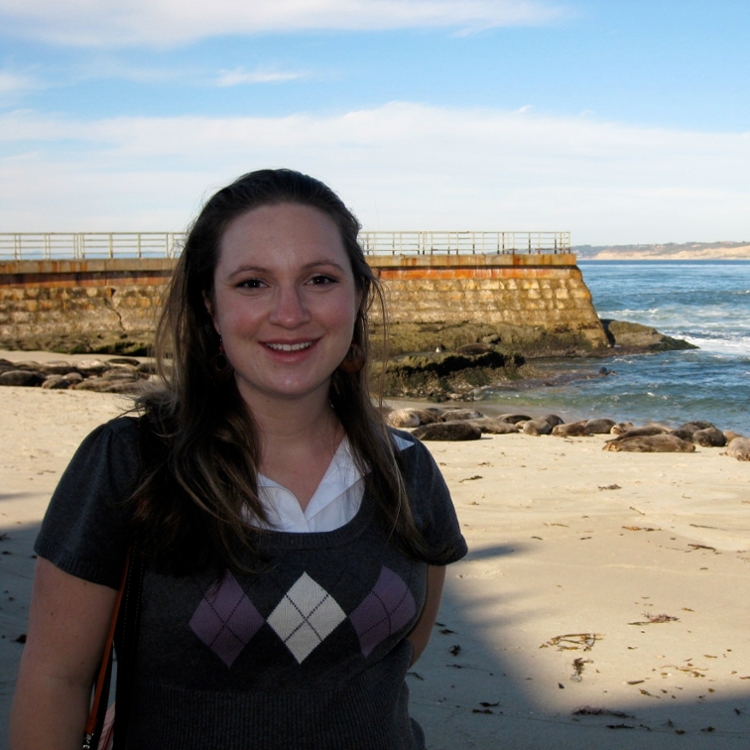 Erin Murrah-Mandril was awarded the 2013-2014 Center for Regional Studies Hector Torres Fellowship. She is currently completing her dissertation, "Time Out of Joint: Learning to Live with Specters through Mexican American Historical Narrative," and will defend in spring 2014. Her dissertation argues that Mexican American authors trouble modern conceptions of empty, homogenous, linear and progressive time in order to survive and contest US colonization. Her project historically situates the temporal colonization of Mexican America through material and ideological forces of time like the installation of standard time zones, the use of clocks, the construction of memory sites, the rhetoric of manifest destiny, and the ubiquity of linear homogenous time used to espouses progress as development while actually installing economic underdevelopment in ethnic US communities. At the same time, Erin interrogates the practice of literary recovery as a co-producer of recovered texts' multiple and fragmented forms of time. She has published articles in Western American Literature, Arizona Quarterly, and the Recovering the U.S. Hispanic Literary Heritage series. She was also recipient of the Arms Scholarship for Students of American Literature and the Graduate Studies Graduate Student Mentor Award in spring 2011.
November 2013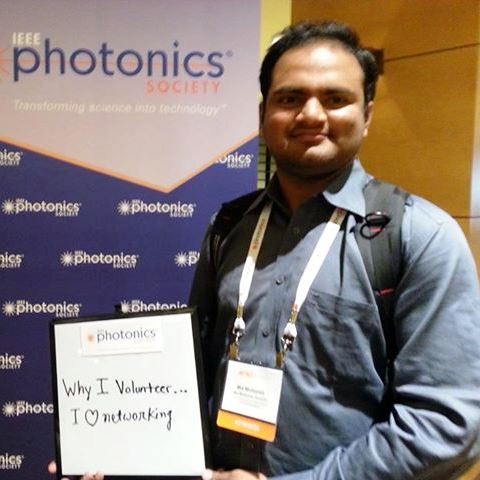 UNM OSE-ECE and Smart lighting ERC PhD student, Md. Mottaleb Hossain, was awarded the prestigious SPIE Student Travel Grant to present his paper titled "Theoretical characteristics of 1.55 µm InN based quantum dot laser" at the SPIE Optics & Photonics Conference, San Diego, CA, August 2013. This Conference is the largest optical science and technology meeting in North America. Mr. Hossain was selected for this travel grant by the SPIE and the Symposium and Conference Chairs of the Optics & Photonics Symposium. He received his BS in Electrical & Electronic Engineering (EEE) from Khulna University of Engineering and Technology (KUET), Bangladesh in 2009. Currently, he is pursuing his PhD at UNM as an advisee of Professor Majeed M. Hayat. His current research focuses on the design, modeling, and characterization of CMOS compatible silicon avalanche photodiodes (APDs) and integrated plasmonic detectors for smart-lighting applications. Mr. Hossain has excellent leadership and communication skills and has a strong interest in innovation. He is the Vice President of Optical Society of America (OSA), UNM Student Chapter. He is also an active graduate student member of many professional and learned societies including SPIE, OSA, IEEE, IEEE Photonics Society (IPS), IEEE EDS, and Institution of Engineers, Bangladesh (IEB).
October 28, 2013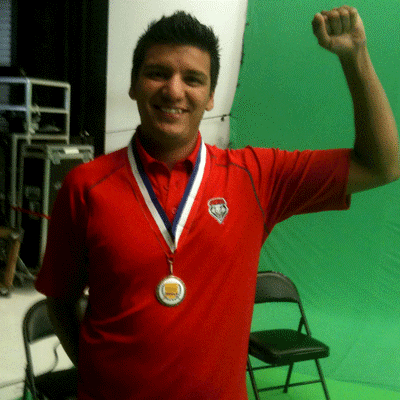 Jaen Ugalde, a UNM student who is currently pursuing his MBA at Anderson School of Management, recently won the 2013 Hispanic College Quiz TV game show coordinated by the Hispanic Association of Colleges and Universities (HACU). During the event, which was held in Chicago, Ugalde made the University of New Mexico and our state proud when he competed against and defeated two students from Texas schools—not an easy accomplishment. As the winner on the show, Ugalde was awarded a $3,000 scholarship that will help him pursue his career and educational goals of finishing his MBA and starting his own gourmet taco and Mexican food business. Ugalde says that he couldn't have participated in the show or won if it weren't for his numerous mentors who encouraged him to do so. His list of thank yous includes everyone from his undocumented and documented brothers and sisters to the vice president for Student Affairs, Cheo Torres, and many people in between. 
October 21, 2013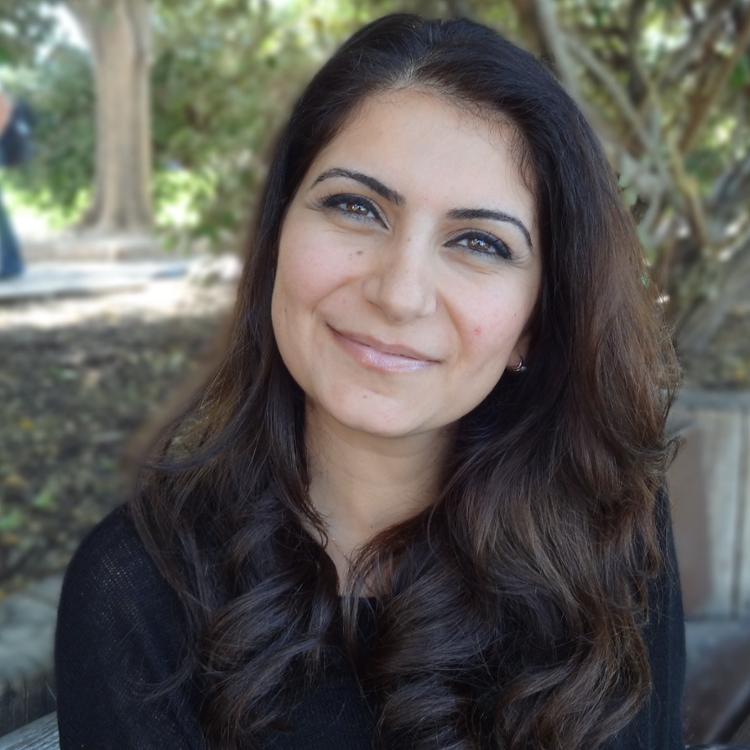 Tunay Oguz is a PhD candidate in the University of New Mexico, Department of Economics with concentrations in public finance and health economics. As part of her research, she has focused on promoting women's empowerment in Turkey. She measured the evolution of empowerment in a decade and tested whether the factors associated with empowerment at one point-in-time also can explain changes in empowerment over time. In July 2013, she was awarded the Rhonda Williams Prize at the Annual International Association for Feminist Economics (IAFFE) conference in Palo Alto, CA for her research paper; Changes in Women's Empowerment in Turkey, 1993-2003. She has recently been awarded the Graduate Success Scholarship for the Fall 2013 semester. She is currently working on her dissertation which explores women and children's health care access and utilization behaviors in U.S and developing countries.
October 14, 2013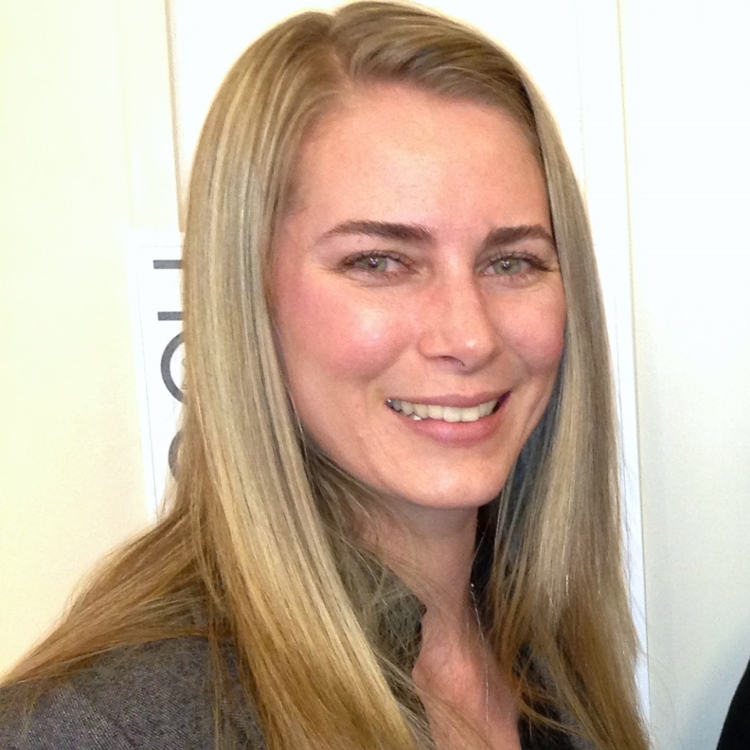 Ms. Nina Helvey is a 2nd year graduate student in speech-language pathology (SLP) at the University of New Mexico's Department of Speech and Hearing Sciences. In addition to having a full-time academic and clinic schedule, Ms. Helvey has sought out additional graduate education experiences. She was selected as a fellow for the New Mexico Leadership Development in Neurodevelopmental and Related Disabilities (LEND) program. The NM LEND graduate fellowship program focuses on interdisciplinary education for its fellows. In collaboration with one of her colleagues, Ms. Helvey has developed and designed a website focusing on interdisciplinary education intended for UNM graduate students in the areas of health-related sciences. You can find the latest blog post at UNMSIDE.com. The website will be officially announced at the beginning of fall semester 2013. Ms. Helvey and her colleague are also preparing a systematic review of the research literature in interdisciplinary education and its effect on service delivery outcomes as a compliment and rationale for the web page.
October 7, 2013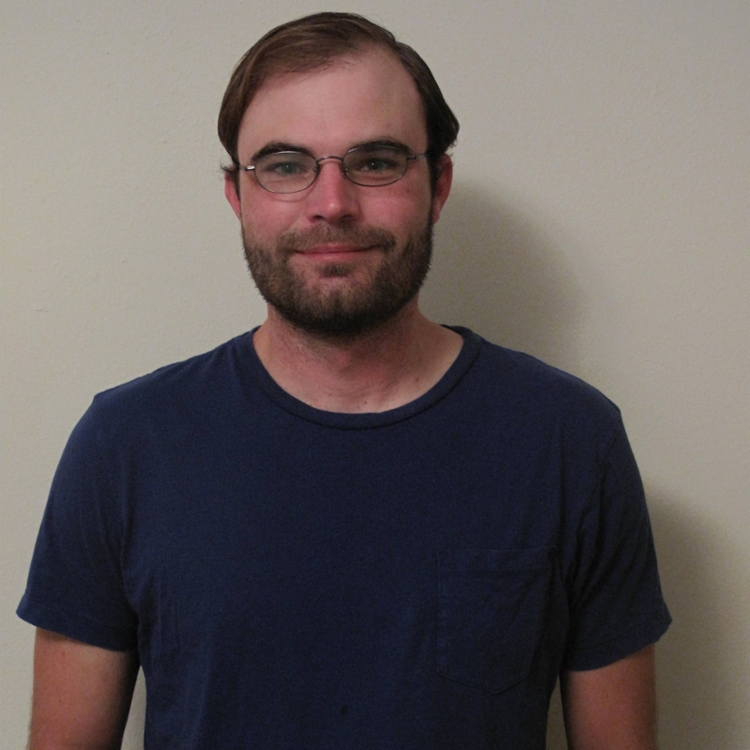 Scott Crago is a fourth year Ph.D. candidate in History at the University of New Mexico. With the aid of the Latin America and Iberian Institute PhD Fellowship, Crago recently conducted sixteen months of dissertation research in Santiago and Temuco Chile. As a result of this research, Crago received both the Graduate Dean's Dissertation Fellowship and the Russell J. and Dorothy S. Bilinski Fellowship to support the writing of his dissertation. Through a focus on a pilot project for indigenous Mapuche integration known as Plan Perquenco, his dissertation examines ethnicity, gender, state building and Mapuche collective memory during the dictatorship of Augusto Pinochet. Plan Perquenco demonstrates that neoliberal reforms under Pinochet were inherently cultural in that they required a fundamental transformation of Mapuche gender roles, familial organization, and individual relationships to natural resources. Through an emphasis on state decentralization, however, this study underscores that these programs provided unintentional spaces for Mapuche community and cultural revival. Crago will defend his dissertation in the fall 2014 term.
September 23, 2013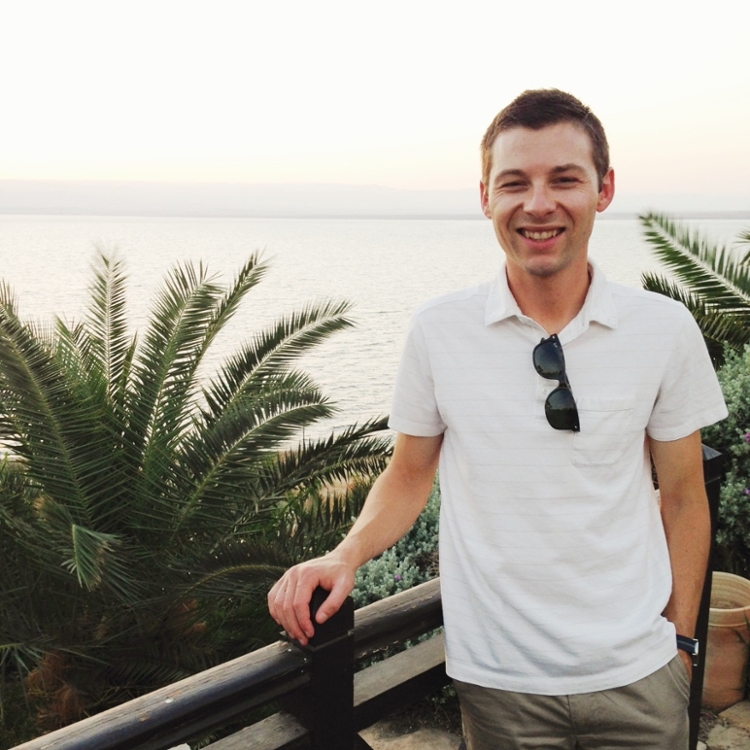 Ryan Morrison is a PhD candidate in the UNM Department of Civil Engineering and is researching environmental flow alternatives in the Rio Chama, New Mexico. After working for four years as a water resource engineer and earning his professional engineering license, Ryan moved from Oregon in 2010 to begin his PhD at UNM. His interest in balancing water resource needs helped earn him a Hydro Research Foundation Fellowship in 2011. Most recently, Ryan traveled to Jordan during the summer of 2013 to help teach a workshop on water resource management in arid regions to Jordanian students and academic professionals. During the trip, Ryan and his advisor, Dr. Mark Stone, worked closely with Al al-Bayt University. Ryan's travels to Jordan were supported with a Future Faculty Award given by UNM's Graduate Studies. Ryan is completing the final year of his doctoral program with the help of a Graduate Dean's Dissertation Fellowship. More information about Ryan and his research can be found on his website.
September 16, 2013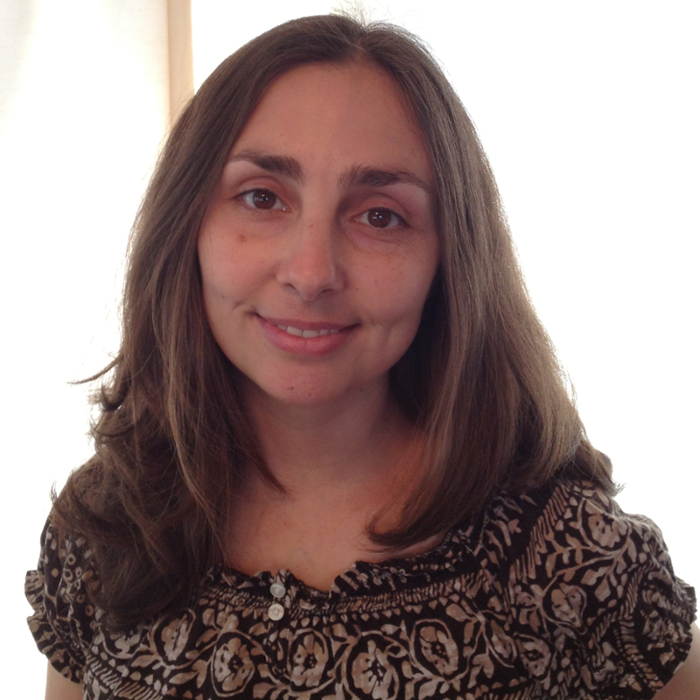 Tara Kennedy is a Ph.D. candidate in the UNM Department of Philosophy. She was recently awarded a fellowship from the Bilinski Foundation to support her while she finishes her dissertation, which she is set to defend in Spring 2014. Her research interests include phenomenology, ethics, animals, technology, and the natural world. In her dissertation, she focuses on the work of Martin Heidegger and Maurice Merleau-Ponty and explores how their understanding of the nature of reality and existence can help us to formulate the basis for an ethics that can improve our relationship with the environment. Her project then seeks to apply the theoretical insights gained from Heidegger and Merleau-Ponty to a concrete environmental concern by examining how this ethical system might guide our thinking and behavior with regard to the use of bio- and nanotechnologies. Finally, she seeks to bridge the theory-practice divide in a second way, namely by arguing that Henry David Thoreau embodied a phenomenologically ethical comportment and suggesting ways in which we can learn to be more respectful of the environment by examining his writings and life.
September 9, 2013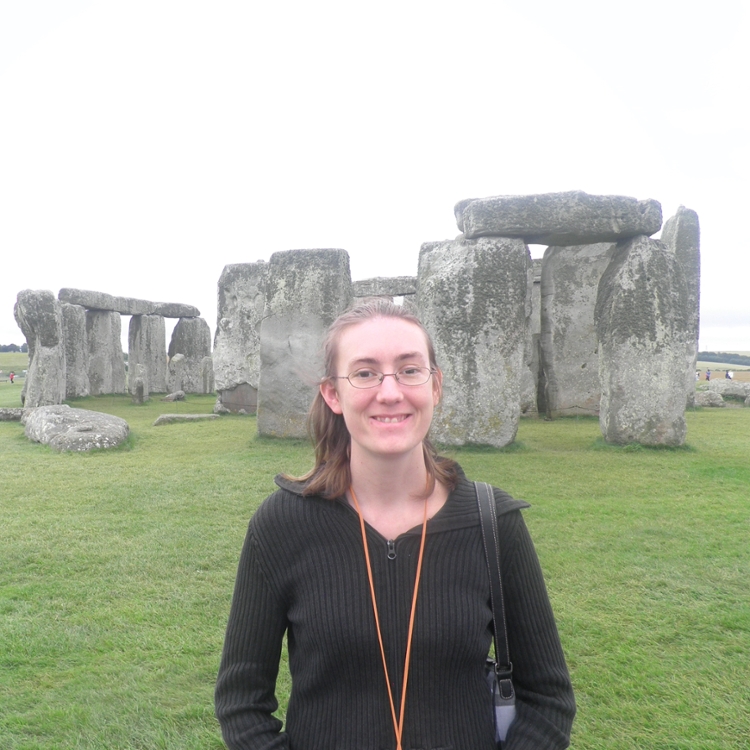 Colleen Dunn is a fifth-year Ph.D. candidate in the Department of English Language and Literature whose primary research interests center on issues of sanctity in medieval Europe, with a particular focus on female saints in Anglo-Saxon England. She was recently awarded the Bilinski Foundation Fellowship for 2013-14, as she works towards completing her dissertation, "God's Chosen: The Adaptation and Transmission of the Cults of Virgin Martyrs in Anglo-Saxon England." Her work examines the writings about St. Juliana and St. Margaret, two Mediterranean virgin martyrs whose stories were brought to England and adapted to appeal to an Anglo-Saxon audience. Colleen is also currently writing about the late-twelfth-century mock treatise On the Art of Courtly Love by Andreas Capellanus, investigating the possibility that the text was intended to be a political and moral commentary on Eleanor of Aquitaine—an idea she presented at the 2012 International Medieval Congress in Leeds, England.
September 2, 2013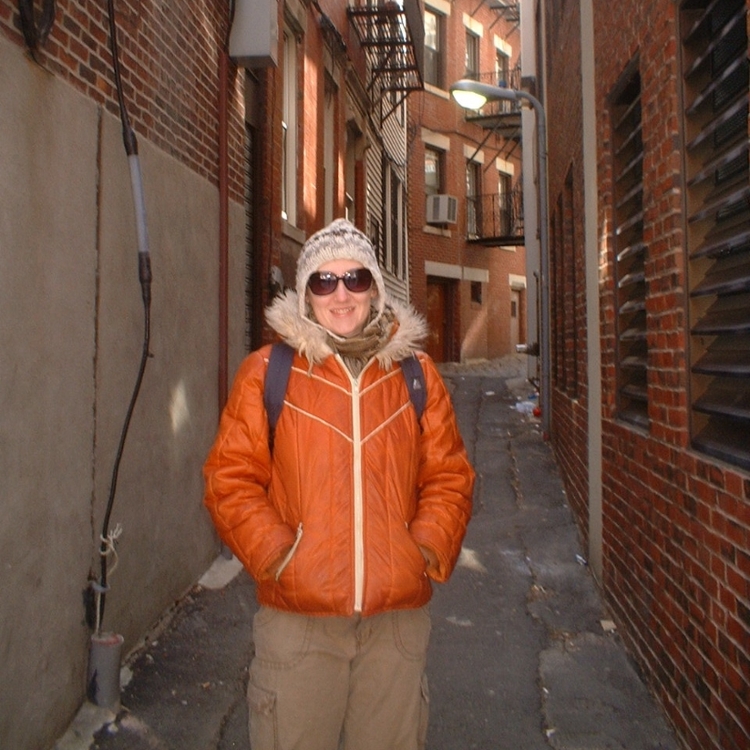 Mary Hudgens Henderson is a PhD student in the Department of Spanish & Portuguese. She recently received a $4000 New Mexico Research Grant from the Graduate and Professional Student Association of UNM to conduct her dissertation study, 'Sociolinguistics for Kids'. The purpose of the study is to teach bilingual 5th graders about natural language variation, while comparing and contrasting standardized and non-standardized language varieties. With this linguistics-based approach to academic language, students will practice style-shifting to the school-based language variety while appreciating the beautiful diversity of human language. Her linguistics-based curriculum uses audio, video, puppets and electronic books to get kids to listen carefully to the numerous ways humans express themselves via vocabulary, pronunciation, and grammar. She was first inspired to bring linguistics into the classroom while working as a bilingual classroom teacher in Colorado—one day a student asked, 'How do you spell "gonna"?' That question launched a language ethnography project in her class, and galvanized Mary's passion for using what we know about language variation to help students navigate school-based language.
August 26, 2013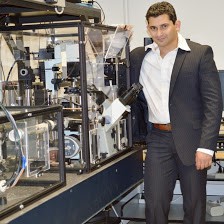 Pranav Rathi is a PhD student in Optical Science and Engineering. He just finished his PhD project: Design and construction of an advance and user friendly optical tweezers for biomolecular studies. The tweezers was built for DNA unzipping (for DNA sequencing) and overstretching. The importance of this project is is that it was built under limited budget and yet it could perform very complicated experiments which would require a hefty budget (to build the tweezers). In this economy when the funding for the research is extremely limited, it is important to use every bit of available resources. The project used air-freshener to computer hard drives to build the different parts of this tweezers. This project is also an ideal example of getting GREEN in research and of how researches can recycle normal hardware like computers for the benefit of their research right in their labs and yet can produce very high standard results. His lab is also a key promoter of open science, so all of the work, including results, is produced online for the benefit of researchers around the world.
August 19, 2013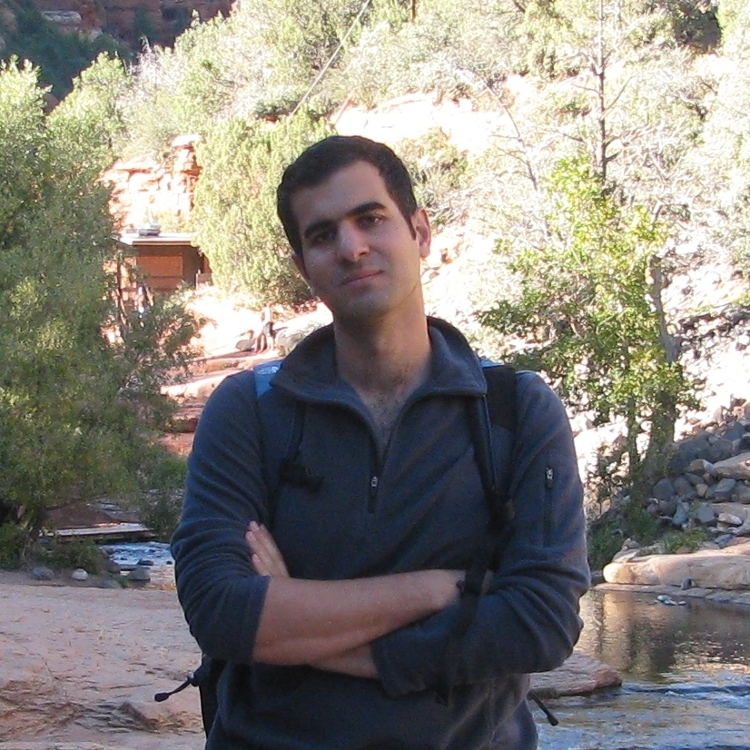 Mohammad Reza Arbabshirani is a double major graduate student doing his PhD in Electrical Engineering and his Masters of Science in Statistics at University of New Mexico. In 2013, he was selected as Outstanding Graduate Student at the Mathematics and Statistics department. In 2012 he was selected as outstanding student at the Electrical and Computer Engineering department. His is working under supervision of Prof. Vince Calhoun at the Mind Research Network on automatic discrimination of brain disorders based on neuroimaging data. His broad interdisciplinary research interests include signal and image processing, machine learning, data analysis, statistical modeling and neuroimaging.
August 12, 2013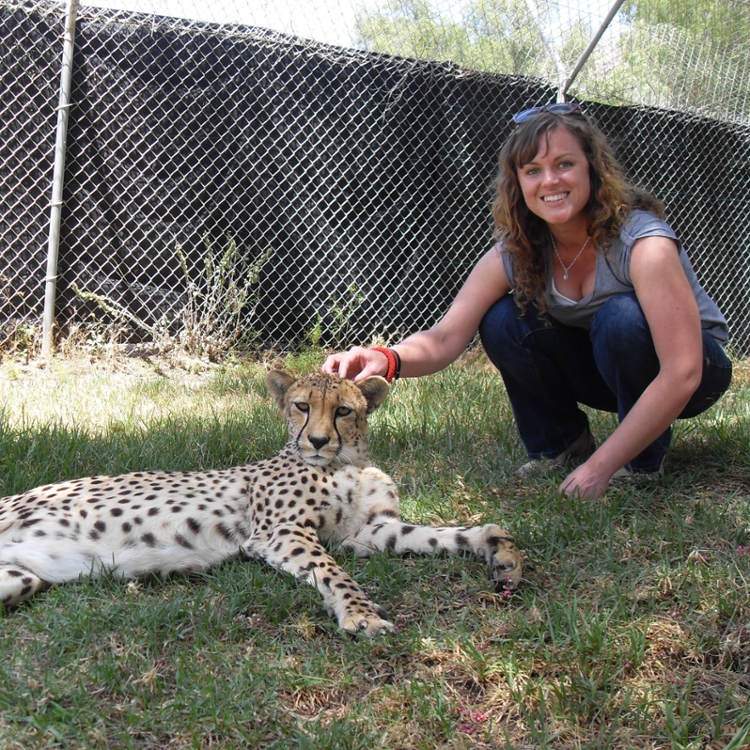 Beth Pritchard received her BA. in Psychology at UNM while working in an adult rehab facility among a team of physical and occupational therapists, speech language pathologists, physicians and nurses. She returned to graduate school to become a speech-language pathologist in 2011 and began a fellowship in the LEND (Leadership Education in Neurodevelopmental and Related Disabilities) program in association with the Center for Development and Disability (CDD). Her research and leadership projects have focused on overcoming barriers to interprofessional collaboration at the training level and providing information and encouraging communication between students who have little access to resources outside of their respective departments. Beth is the co-founder of UNM SIDE (Students for InterDisciplinary Education), a blog devoted to promoting educational collaboration and increased communication between departments. Through ongoing research and community leadership efforts, she works to support strong alliances among UNM educators and students alike to improve the health and education of New Mexico and beyond.
August 5, 2013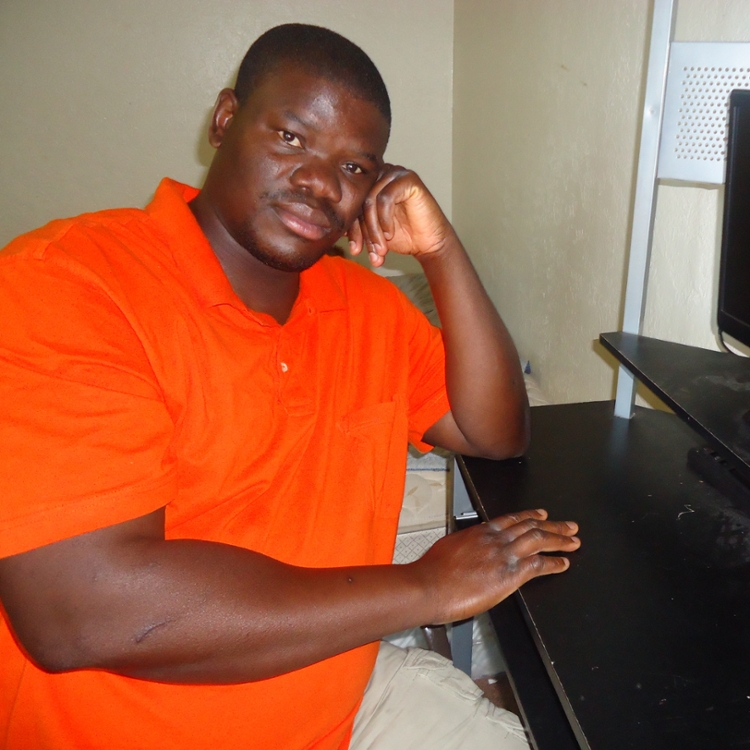 Gbenga Frederick Olorunsiwa is the winner of 2012-2013 Susan Deese-Roberts Outstanding Teaching Assistant of the Year Awards. Mr. Olorunsiwa's research encompasses Race, African and African diasporic cinema, African history and Literature. His PhD, MA and BA research and other works have explored issues of race and race relations in the United States and Africa, identity, society and cultural representation in African, African diasporic cinema and literature. He is currently an ABD (All but dissertation) student and is writing his PhD dissertation in the area of representations of Africa and Africans in films from various cinematic traditions, particularly in Western films, exploring these representations as they happened within particular socio-economic and political frameworks. Mr. Olorunsiwa earned his MA in Afro-American Studies at the University of Wisconsin-Madison, with specialization in Africa and African Diaspora Literature and his BA degree at the Obafemi Awolowo University in Nigeria, where he majored in English Literature, and wrote his thesis on Wole Soyinka, who was awarded the 1986 Nobel Prize in Literature, the first African to be so honored. Congratulations once again to Mr. Olorunsiwa on winning this award, his dedication to his students as a teaching assistant and all his academic achievements.
July 22, 2013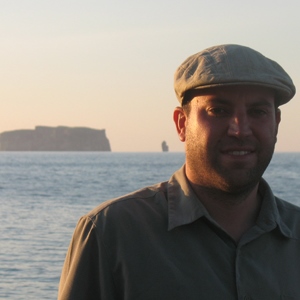 Douglas Ryan VanBenthuysen is a PhD candidate in the University of New Mexico Department of English Language and Literature, with a focus on Medieval Studies. He was recently awarded a dissertation fellowship from the Bilinski Foundation. His dissertation focuses on the concept of authority in the Old English Genesis poem(s), an Anglo-Saxon poem based on the biblical book of Genesis. The dissertation examines both the poet's use of language and connections to Anglo-Saxon culture. Doug's other scholarly interests include Old English Language and Old Norse Language and Literature.
July 15, 2013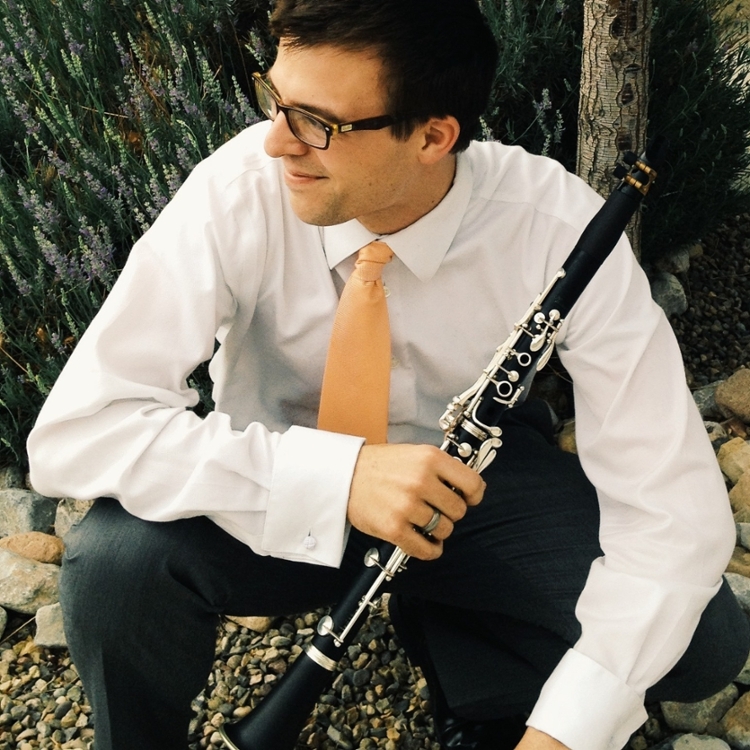 Tyler Zey is a second year masters student at UNM. He began his studies at Luther College in Iowa. In fall 2012, he won the district Music Teacher National Association competition and place honorable mention at regionals. In Spring 2013, he recorded a cd that placed him in the semi-finals of the International Clarinet Associations Young Artist Competition. The applicants were from eleven countries. He was unable to compete further due to a previous engagement with Lorin Maazel's Castleton Festival where he will play clarinet for three operas, eight orchestra concerts, and several chamber music concerts. In fall 2013, he will tour Japan with Lorin Maazel performing La Fanciulla del West and compete in the Beijing International Music Competition.
July 8, 2013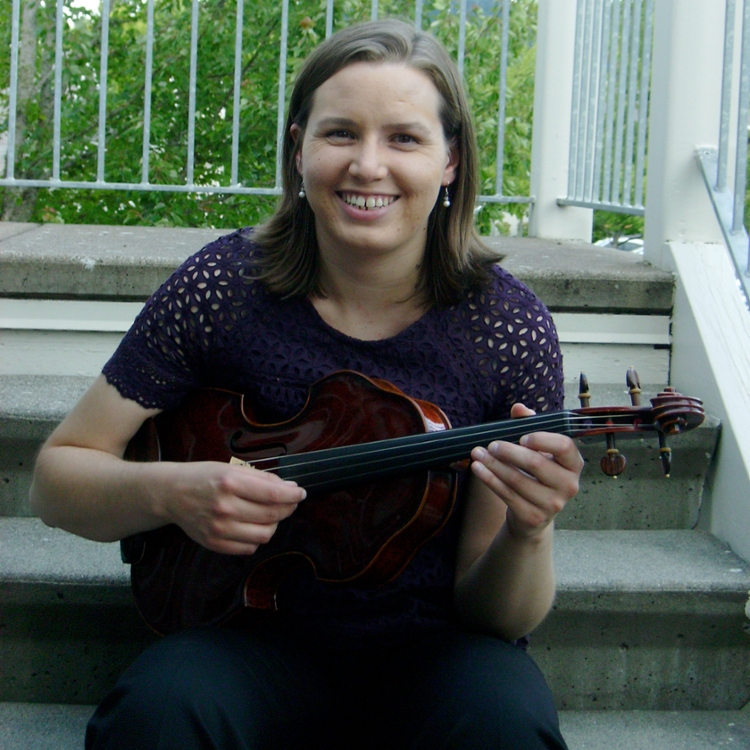 In March of 2013, Sigrid Karlstrom, a Masters student in viola performance and string pedagogy, won a core position in the New Mexico Philharmonic Orchestra, where she will start in Fall 2013. She has played regularly this season with Sunday Chatter, collaborating with Albuquerque area professionals such as Guillermo Figueroa, David Felberg, Joan Zucker, and James Shields, her most recent performance (June 2013) being "Child" by minimalist composer David Lang. Follow the link to a performance featuring Sigrid that was recorded in January, 2013. Sigrid has also performed recently with Opera Southwest and the Figueroa Project. Sigrid switched to viola about one year ago after completing a Masters degree in violin at the University of Oregon with professor Fritz Gearhart. She is currently a student of Kimberly Fredenburgh at the University of New Mexico. After her graduation, Sigrid plans to pursue a career in viola performance and teaching.
July 1, 2013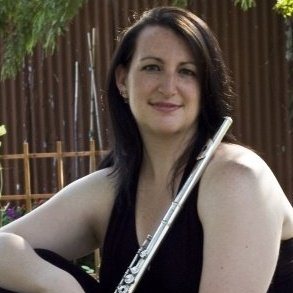 Lauren Harris just completed her first year of graduate studies in Music Performance with a concentration in Flute at the University of New Mexico. She regularly performs with the UNM Symphony Orchestra. She was also awarded an assistantship to perform with the UNM Wind Symphony, Graduate Woodwind Quintet, and in several venues as part of the school of music's community outreach and education. Most notably, she recently was one of twenty-five flutists, nationally, to receive the honor of an invitation to perform in the National Flute Association's Young Artist Competition at their Convention in New Orleans, Louisiana, which will take place in August, 2013.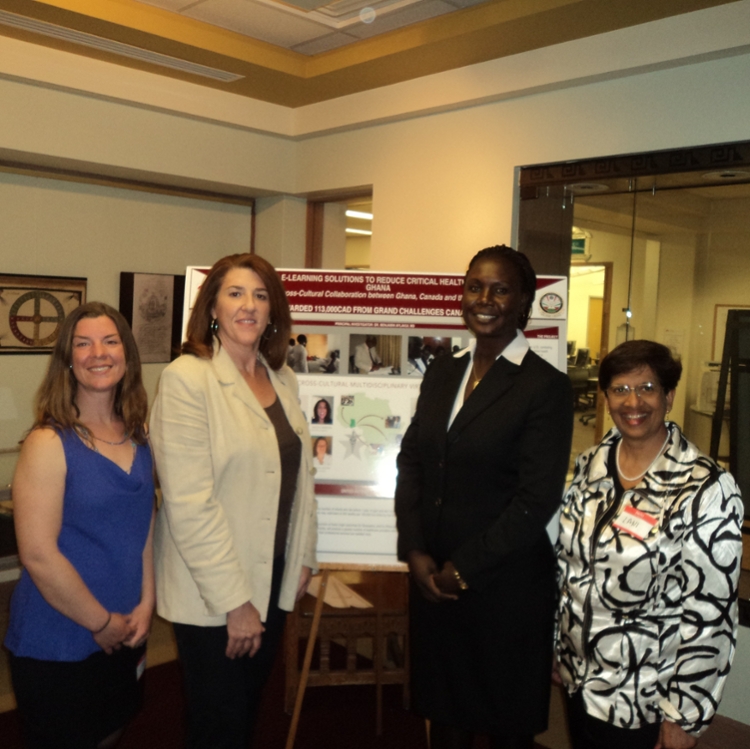 Doctoral and Masters Students Grace Faustino, Nicole Berezin, Caitlin Legere and Adrian Carstens have secured a grant in the amount of $ 102,249 from Grand Challenges Canada to implement a bold, innovative idea addressing global health disparities. They are working on an international collaborative project in Ghana to develop a proof-of-concept design for a mobile distance learning environment to train Physician Assistants in rural communities of Ghana. Along with UNM Regents Professor Lani Gunawardena and mobile learning experts Mohamed Ally and Agniezka Palalas, they will be traveling to Ghana beginning in June to start phase-one of the project. Watch this video highlighting the team's project goals. Grace Faustino, a South Sudanese native from Africa is a doctoral student in the Organizational, Information and Learning Sciences (OILS) Department. Her passion is to both research and develop Mobile Learning Environments and Instructional Design for Academia. This passion is the reason for her involvement in this international collaborative project to design a Mobile Learning Platform for Distance Education to be used as an instructional platform to train physician assistants in rural Ghana. Nicole Berezin is a doctoral student in the OILS department and pursues her passion for using technology to leverage knowledge and resources in an effort to reduce healthcare disparities in New Mexico and throughout the world; both in her studies and her work as a Program Specialist for Replication Initiatives at Project ECHO® (Extensions for Community Healthcare Outcomes), University of New Mexico Health Sciences Center (UNMHSC). Caitlin Legere is an OILS Masters student who will complete her degree in December 2013. A graphic artist/designer, technology and new-media enthusiast residing in Taos, she believes that social entrepreneurship of the type this group has pursued is an instrument of personal growth for her, and allows her to use her creative drive to make a direct impact on the global greater good. Adrian Carstens is an OILS Masters student, attending UNM as a distance learner from Alameda, CA. He works as the HRD Manager for a customer service call center handling medical, commercial, and government clients. His area of interest is leveraging technology to effect organizational performance improvement. He feels this project showcases how OILS students can have a global societal impact.
June 17, 2013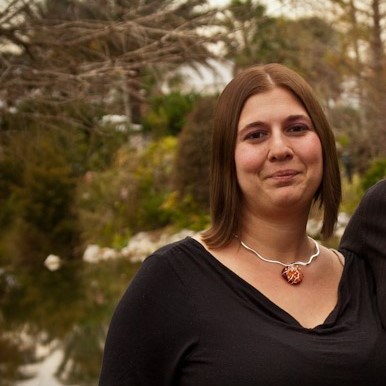 Julia Hellwege recently completed the Latin@ Graduate and Professional Student Fellowship program administered through the GRC and El Centro de la Raza. She is a PhD student in the Department of Political Science specializing in the subfields of American and Comparative politics. Her primary concentration lies in the study of political institutions and their effects, particularly on women's and minority political representation. She is currently working on several projects involving minority politics in the United States. One looks at minority women and committee leadership in state legislatures another looks at the effects of the economic recession on minorities political behavior, both of these co-authored pieces were presented at the Western Political Science Association conference. She is just starting her dissertation which will look at the effects of diverse state legislatures on the public's sense of trust and efficacy. Julia is also engaged in coordinating Ready to Run NM, a training program for women who are thinking about running for public office. You can learn more about Julia at the Political Science website.
June 10, 2013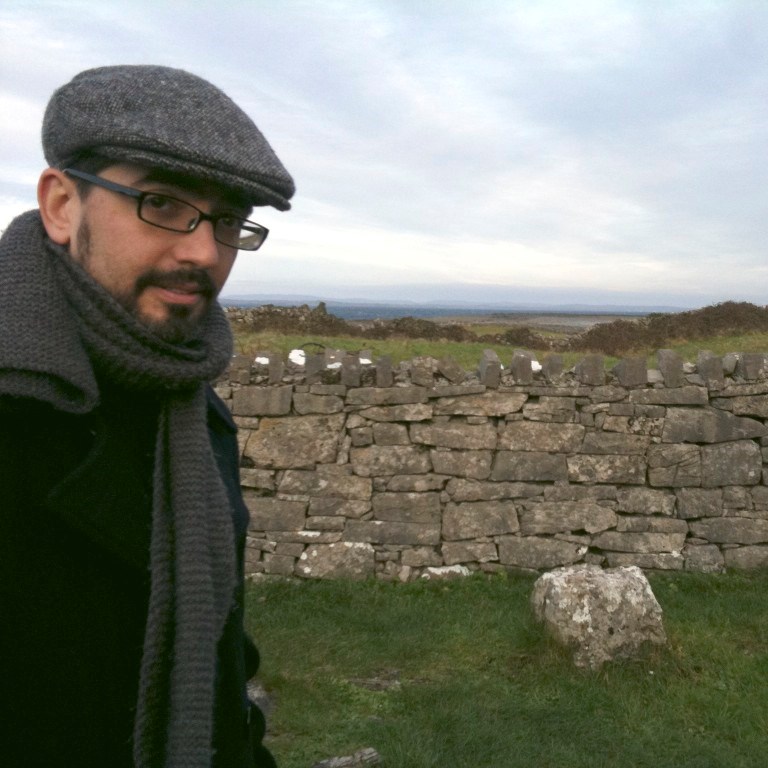 Sean Bruna-Lewis is a PhD. Candidate in the Department of Anthropology. An immigrant from Mexico to El Paso, Texas, Sean returned to El Paso for two years of doctoral field research. His dissertation, "Sowing Seeds for the Future to Honor Tigua History and Tradition" utilizes community-based participatory research to examine type-2 diabetes prevention and care at Ysleta del Sur Pueblo, Texas. His research examines the intersection of four domains addressing the prevention of diabetes: tribal history, healthcare practices, religion, and individual wellness behaviors. Sean's research was made possible by various grants and fellowships, including the Smithsonian Institution, the Centers for Disease Control and Prevention, the Robert Wood Johnson Foundation, and the Andrew W. Mellon Foundation. As a recipient of UNM's One-Time Graduate Assistantship Award, Sean will develop a dual semester undergraduate course on community-based participatory research. Designed to support the goals of the Research Service Learning Program (RSLP), of which Sean is a founding faculty member, this course will provide undergraduates with the theory and skills to conduct their own community based research. Learn more about Sean at his website.
June 3, 2013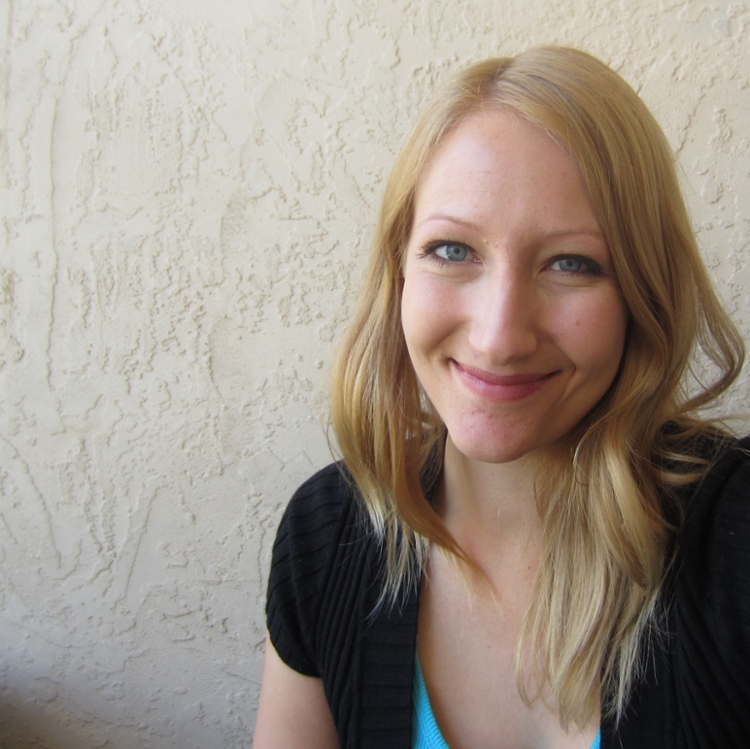 Nicole Nelson is a first-year master's student in the political science department. She was recently awarded a one-time Graduate Studies assistantship for the spring 2013 semester, with which she will support professors by completing a data set to study the intersectionality of race and gender in the Brazilian legislature.
May 27, 2013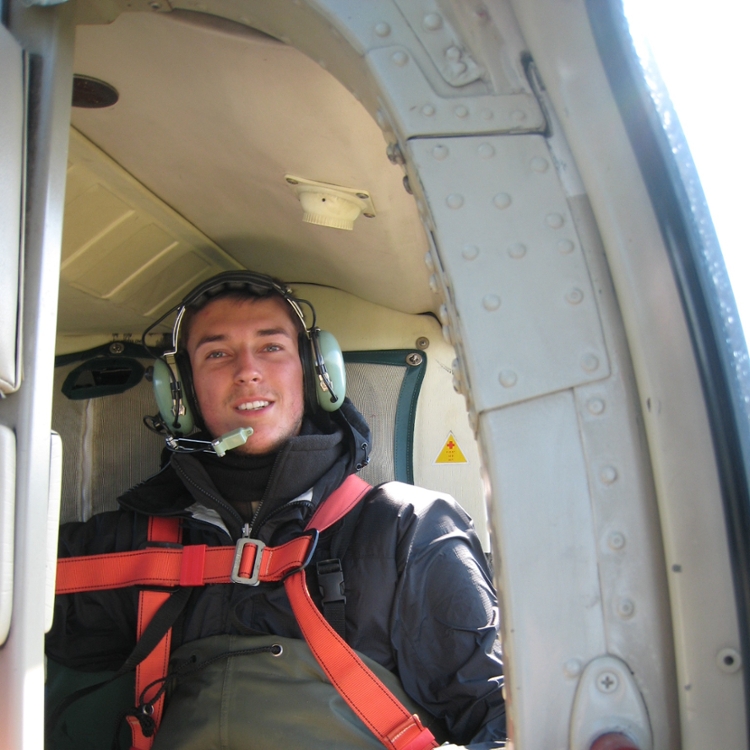 Scott Jasechko has a passion for the provision of clean, fresh water, the topic of his Ph.D. research in the Department of Earth and Planetary Sciences. In a recent lead-author publication in the scientific journal Nature, Scott and co-authors showed that the movement of fresh water through plants during growth accounts for the largest movement of fresh water on Earth – more than 1.5 times the movement of water in all the planet's rivers – with significant implications for future fresh water resource assessments in a warming climate. Scott was also recently awarded funding to lead a water research project in Uganda by The Consortium of Universities for the Advancement of Hydrologic Science's Pathfinder Fellowship program, and actively coordinates online water events through the Canadian Water Network's Students and Young Professionals Committee. His research is supported by a Caswell Silver Foundation graduate fellowship, without which, he says, his research and graduate education at UNM would not be possible. Watch his Video Journal.
May 20, 2013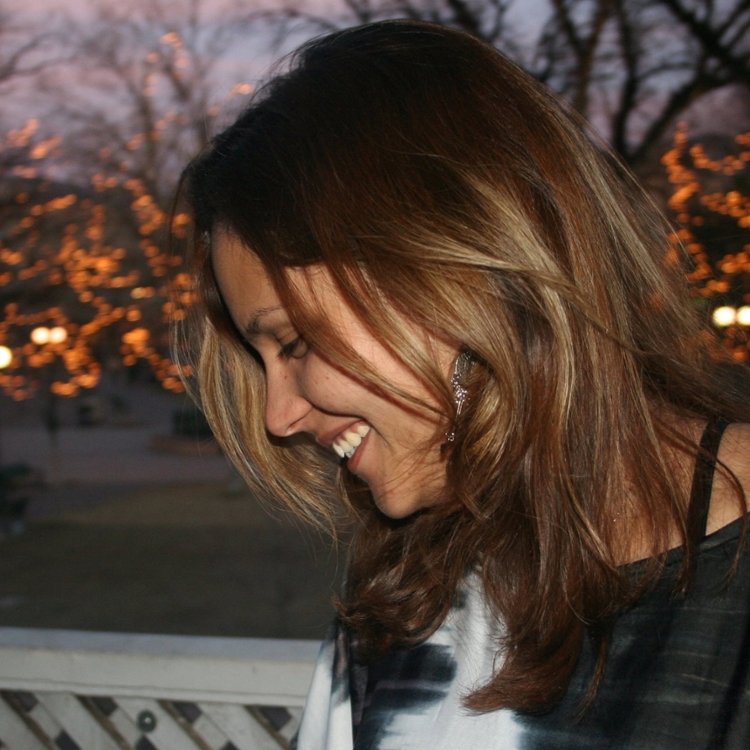 Priscila Poliana is a Brazilian native who immigrated alone to the United States eight years ago. Since her arrival, she's worked relentlessly – first, learning English, and now, pursuing her graduate degree in Community & Regional Planning. Priscila has a BA. in Economics and has established herself as a vibrant community leader, serving in a number of UNM committees and student organizations. She was awarded the New-One-Time-Assistantship to expand her work on cultural awareness and community building through promoting the history, language and culture of Portuguese and Spanish speaking countries. Her research interests encompass investigating relationships between space and power and analyzing how different communities utilize the built environment to improve economic conditions and to rewrite narratives of image. In addition to being awarded several academic honors, such as the Latino/a Graduate Fellowship and the outstanding academic performance from the African American Student Services, Priscila was recently elected President of UNM's Graduate & Professional Student Association. As GPSA's president Priscila will work towards securing funding lines for graduate students, and creating a culturally diverse environment where local and international students feel safe and welcome.
May 13, 2013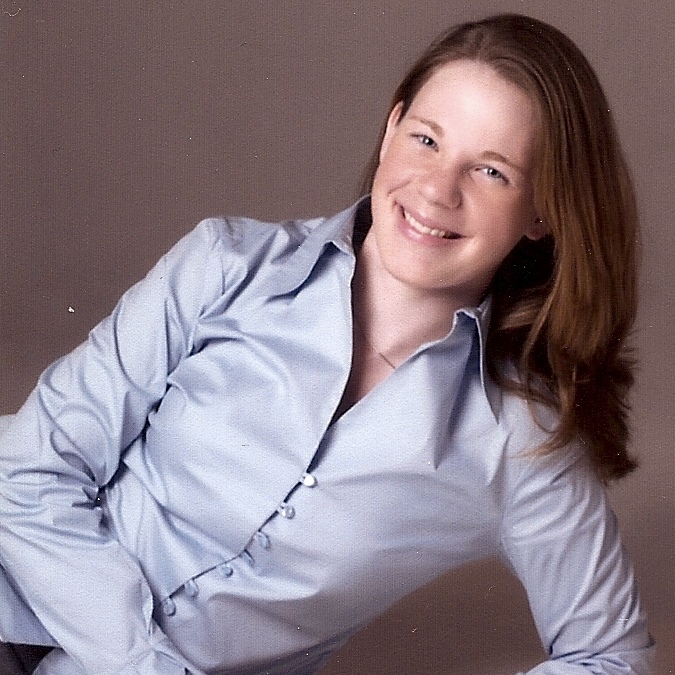 Ruth Healy is an Albuquerque native. She studied cellular/ molecular biology at Occidental College and has research experience in gene therapy and marine and tropical ecology. She has spent the last five years at the University of New Mexico Hospital helping develop a sterile compounding compliance program but it was her post-baccalaureate volunteer work in Xela, Guatemala with USC's Somos Hermanos program that lead her to pursue a master's in Public health and clinical career as a PA. As a recipient of the UNM's One-Time Graduate Assistantship Award, she will participate in the University of New Mexico Hospital Family and Community Medicine's research on the prevalence of individuals with insufficient health insurance in New Mexico.
May 6, 2013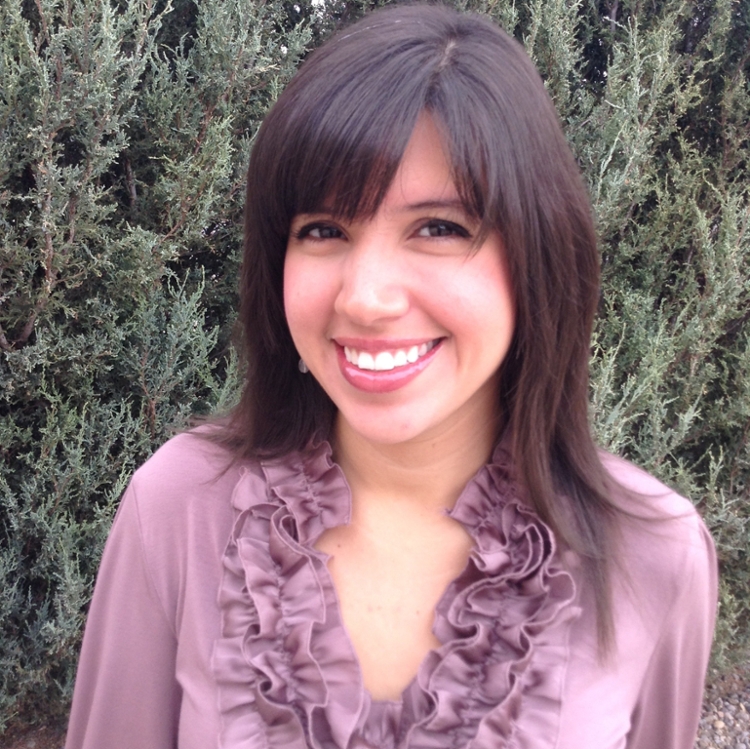 Rebeca Martínez Gómez is a PhD candidate and research assistant in the Department of Linguistics at the University of New Mexico. She holds a Master in Hispanic Linguistics and a Bachelor in Language and Literature. Her main research has been language variation and change in Mexican Spanish. She was recently awarded a Latina Graduate & Professional Student Fellowship to support her dissertation research, which focuses on a Mexican sociolinguistic stereotype of a group known as fresas ('strawberries'). Her research uses a variety of methods. First, she collected a corpus of natural conversations from Mexico through the support of a Tinker Foundation/LAII Field Research Grant in 2011. Based on these data, she performed an acoustic analysis of a linguistic feature associated to the social group and presented the results at the Hispanic Linguistics Symposium in Fall 2012. The next step is to run perceptual experiments in order to explore the cognitive representations of this stereotype. The ultimate goal of her research is to expound on the interaction between language and other non-linguistic categories associated to stereotypes in cognitive representation. Watch her Video Journal.
April 29, 2013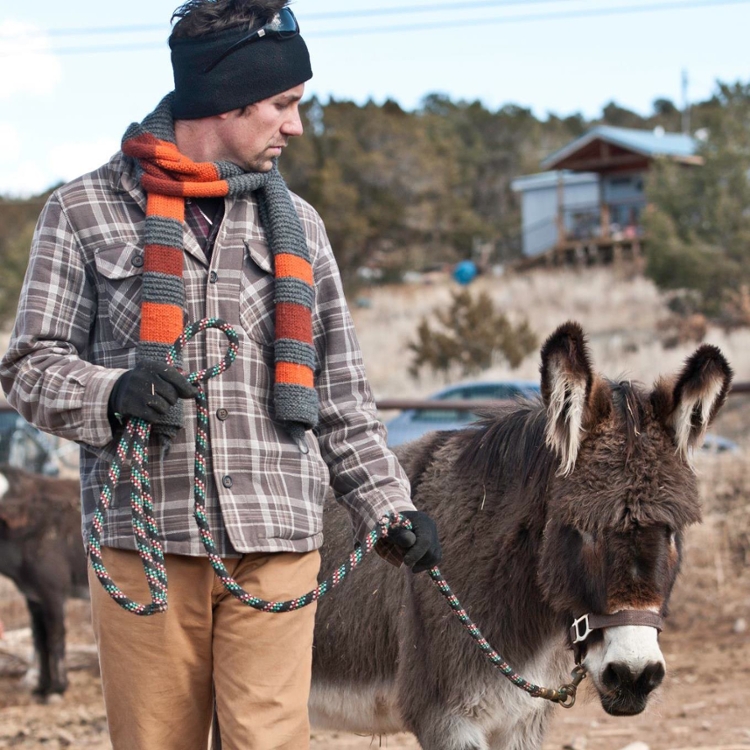 Christos Galanis is an MA candidate in the Studio Art Department at the University of New Mexico, with a focus in Art & Ecology. For his Master's Thesis project, he and his donkey (Fairuz) will be living inside the courtyard of the Studio Art building for four days and three nights (April 10 -12). During that time, small groups of people will have the opportunity to join Christos and Fairuz for facilitated walks around campus. While they certainly constitute artistic performances, these walks are simultaneously undertaken as a means of exploring inter-species histories of domestication, communication, and co-evolution. Furthermore, the act of walking is reclaimed as a particular form of embodied pedagogy and knowledge production. More details on this project are available on Tumblr and Facebook (search for "Donkey Walking").
April 22, 2013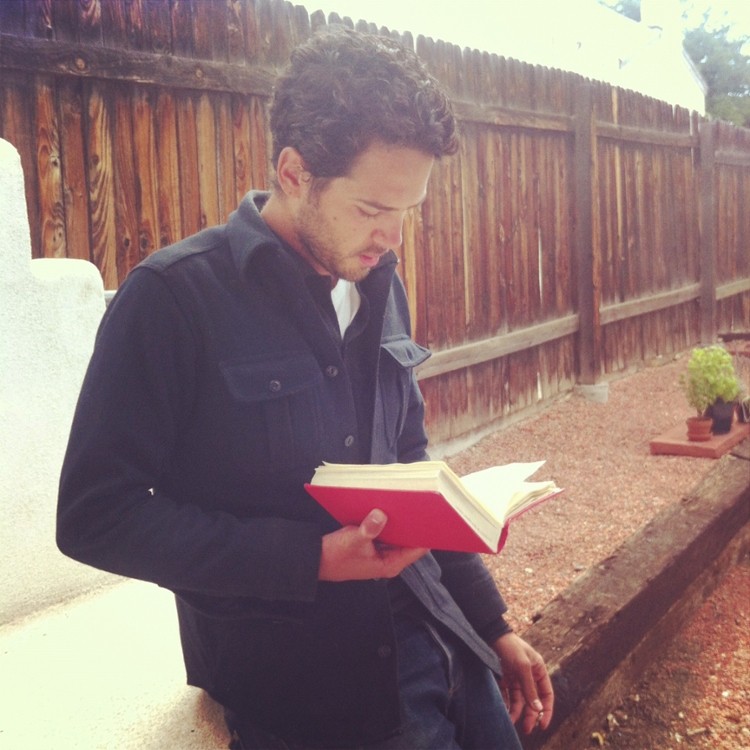 Jeremy D. Falson is a first year master's student in Latin American Studies with concentrations in Sociology and Political Science. Currently, he is in the process of researching his Masters' Thesis on how political ideology affects the organizational structure of democratic labor unions in contemporary Mexico. He was recently awarded UNM's one-time graduate assistantship award for the spring 2013 semester, where he will be working with Professor Leila Lehnen in re-designing the syllabus and course configuration for the Pro-Seminar in Latin American Studies, a requisite course for all Latin American Studies Masters students. The project involves compiling the insight of the students who have previously taken the course (via survey and interviews) and using this information to change the contour of the seminar's framework, topics and texts. Additionally, the project will benefit the future students of the course by providing them with a comprehensive introduction to the rigors of interdisciplinary graduate level scholarship. As Jeremy's ultimate aspiration is to become a professor, this assistantship positions him to gain the appropriate scholarly experience required to realize this goal.
April 15, 2013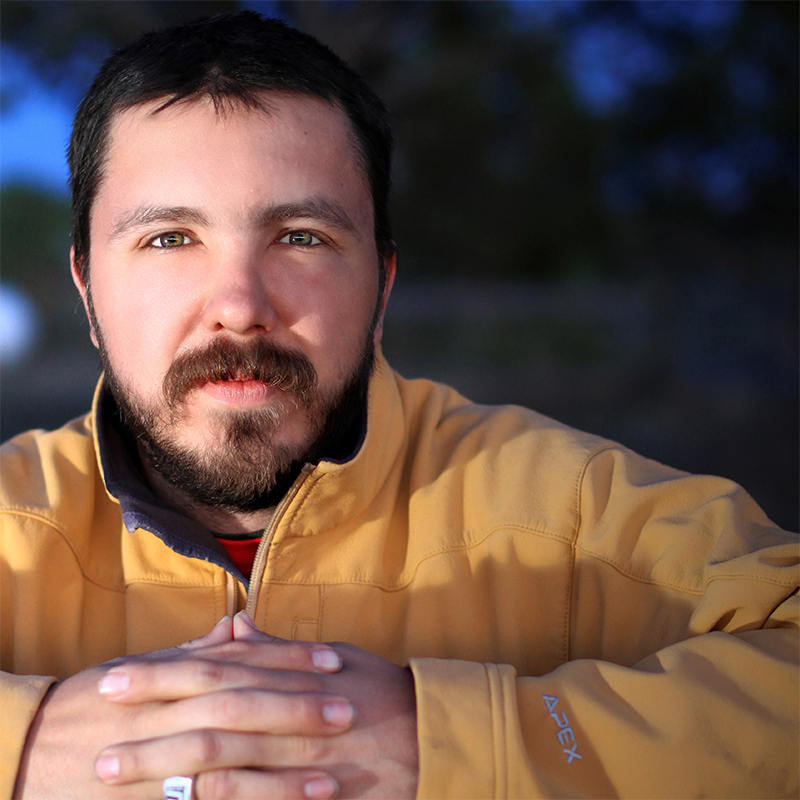 Jonathan Carter Hebert is a Ph.D Student in the Nanoscience and Microsystems Program. His background is in electrical and energy systems engineering. He was recently awarded UNM's one-time graduate assistantship award for the spring 2013 semester, where he will be working closely with the NSMS Program to develop a two year college and undergraduate student outreach program. Jonathan's outreach efforts will include developing the NSMS's social media and web presence, as well as a recruiting message. His assistantship will help establish a pathway for New Mexico two year college students to transfer to UNM and pursue a graduate education in NSMS. This assistantship will help provide him with opportunities to network with Nanoscience professionals across the state and get exposed to the developing opportunities in this emerging field of research. There are a lot of things happening in Nanoscience research, especially in New Mexico. The landscape of careers is changing. Technology is driving these changes and advancements through Nanoscience research are a key part. He is going to get out the message, and help today's students know about the academic pathways for tomorrow's careers. To keep an eye out for the NSMS program's new social media presences on Facebook, twitter, Google+, and LinkedIn, check Jonathan's LinkedIn account. Watch his Video Journal.
April 8, 2013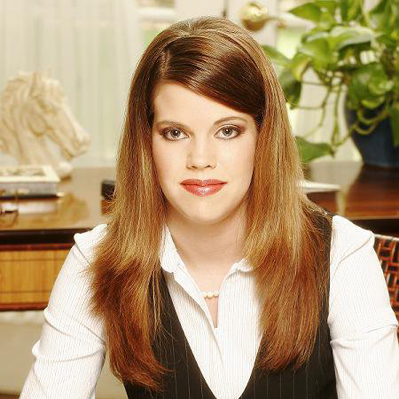 Amanda Seeman is a second year master's student in the sociology department.  Her master's thesis explores the ways that Internet-informed patients disrupt traditional doctor/patient interactions during clinical encounters.  Physicians traditionally were the only source for medical information; however, the Internet has created unlimited access to professional and lay knowledge on medical conditions.  The trend of information retrieval online is having an effect on patient empowerment and their role in medicalization.  She is interested in how physicians respond to Internet-informed patients and what implications their reactions have on role expectations and power dynamics.  She was recently awarded UNM's one-time graduate assistantship award for the spring 2013 semester, which she says is a great honor and will help her develop her professional skills and assist professors in the department with their projects.
April 1, 2013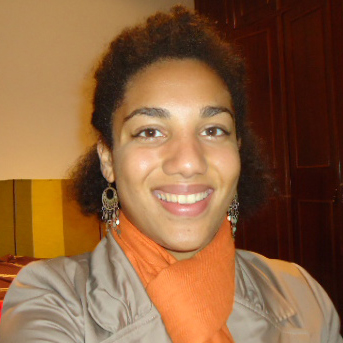 Shaina Saint-Lot is a senior at the University of New Mexico, where she will receive a dual Bachelor's in Economics and International Studies.  As a child growing up in Haiti, she has always been interested in development and the inequality and growth that may result from institutional and organizational initiatives. Shaina enrolled in a development class in Nicaragua with UNM in the summer of 2011. They visited various places, from coffee cooperatives and microfinance organizations to orphanages and trash dumps. It was interesting to see the different solutions offered to alleviate poverty. While there, she worked on a microfinance research project with the McNair program. This year she is researching the effects of women's empowerment on child wellbeing in Oáxaca, Mexico for her Honors thesis. Shaina has recently been awarded the Gates Cambridge Scholarship for an MPhil in Development Studies. She is looking forward to researching the effects of inequality on wellbeing and development while exploring the grassroots organizations and state institutions that can spur this equitable growth. She is excited to continue to build on her academic and research experience in the stimulating environment at Cambridge.
March 25, 2013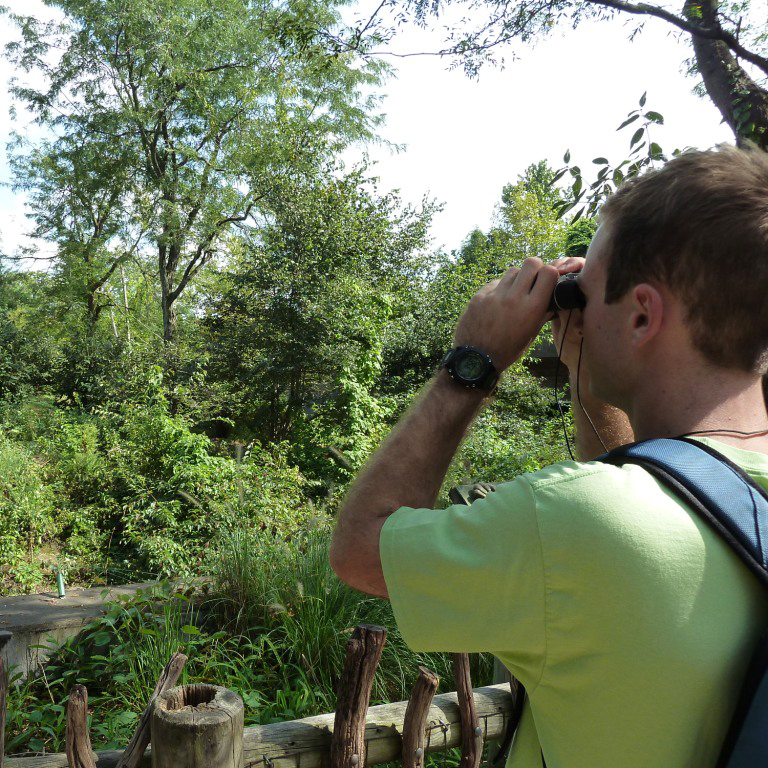 Drew Enigk is a first year PhD student in evolutionary anthropology at the University of New Mexico. After having spent two years conducting behavioral research on captive bonobos at the Columbus Zoo & Aquarium while an undergraduate at Ohio State, he looks forward to beginning his first field study of primate behavioral ecology as a UNM graduate student. This summer, Drew will travel to Kibale National Park in Uganda to participate in the Kibale Chimpanzee Project, where he will observe wild chimpanzees and study the way that adolescent chimpanzees transition into adulthood. In the meantime, Drew is learning how to conduct various hormone assays in the lab at UNM, and he is excited about incorporating endocrinology into his behavioral research. Drew recently received the National Science Foundation Graduate Research Fellowship and the Marcus L. Urann Fellowship (Alice and Russell True Foundation Fellowship) of the Honor Society of Phi Kappa Phi. Watch his Video Journal.
March 18, 2013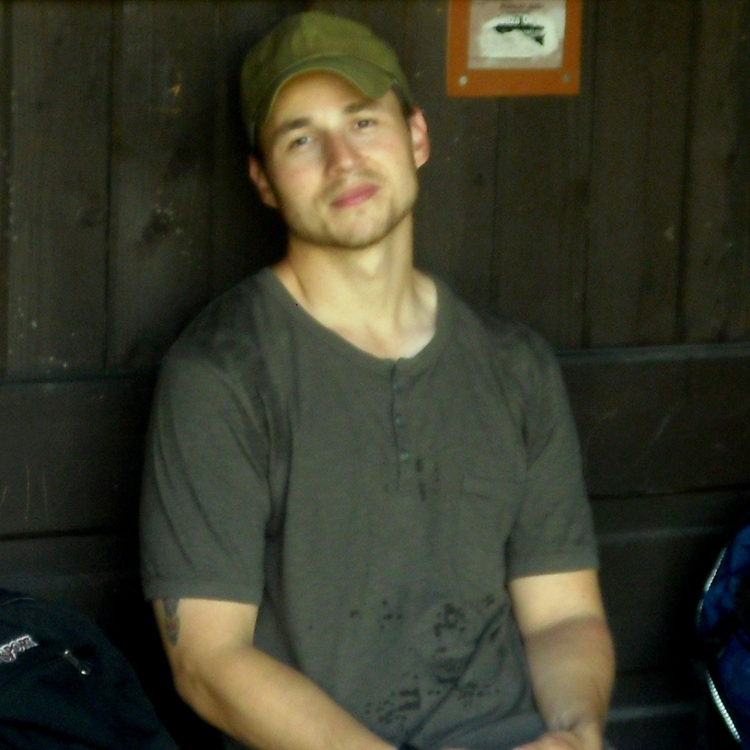 Louis Calistro Alvarado is a PhD Candidate in Evolutionary Anthropology at the University of New Mexico, working with Drs. Jane Lancaster and Martin Muller (Committee Co-Chairs). His research has mainly focused on the expression of male steroid physiology across the lifespan, especially as it relates to androgen-dependent cancer. He conducts fieldwork at a rural Polish village located in the Carpathian Mountains, using non-invasive methods of biological specimen collection to examine interactions between steroid hormone levels, fertility status, work patterns, and senescence. Louis's work is interdisciplinary and has been published in scientific journals of Anthropology, Evolutionary Biology, and Urology. This research was made possible through past funding from UNM Office of Graduate Studies as well as the National Science Foundation, and he is currently supported by the Program for Interdisciplinary Biological and Biomedical Sciences and the Robert Wood Johnson Foundation Center for Health Policy.
March 11, 2013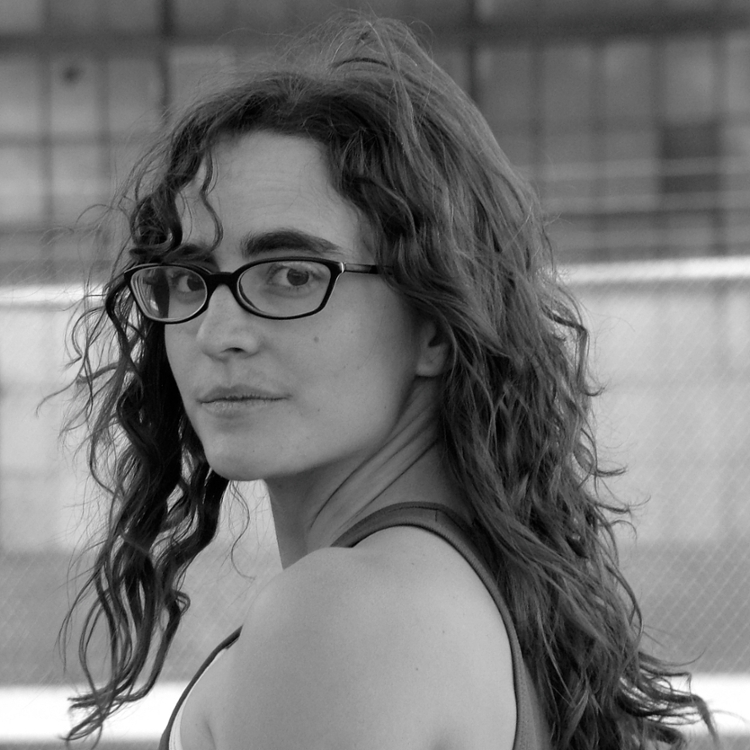 Maggie Siebert graduated with distinction from the Masters of Science program in Community Health Education in the College of Education in May 2012. Currently, she is a first-semester doctoral candidate in Health Communication in the Department of Communication and Journalism. For the last year, Maggie has been involved in a USDA funded research study with advisor and mentor, Dr. Christina Perry, a faculty member in the Health Education Program, Department of Health, Exercise and Sports Sciences. Researchers from UNM and the University of Nebraska-Lincoln are exploring food safety within diverse populations. Maggie's work on this project has culminated in a validated food safety knowledge survey that is culturally appropriate for Native American and Hispanic populations. She recently presented her research at the annual meeting of the Society for Nutrition Education and Behavior in which her abstract received a top student research award —only 5 out of 200 were chosen.  Maggie serves as project manager in phase two of the food safety research project, which involves designing, implementing and evaluating a culturally competent intervention across communities in New Mexico and Nebraska. Watch her Video Journal.
March 4, 2013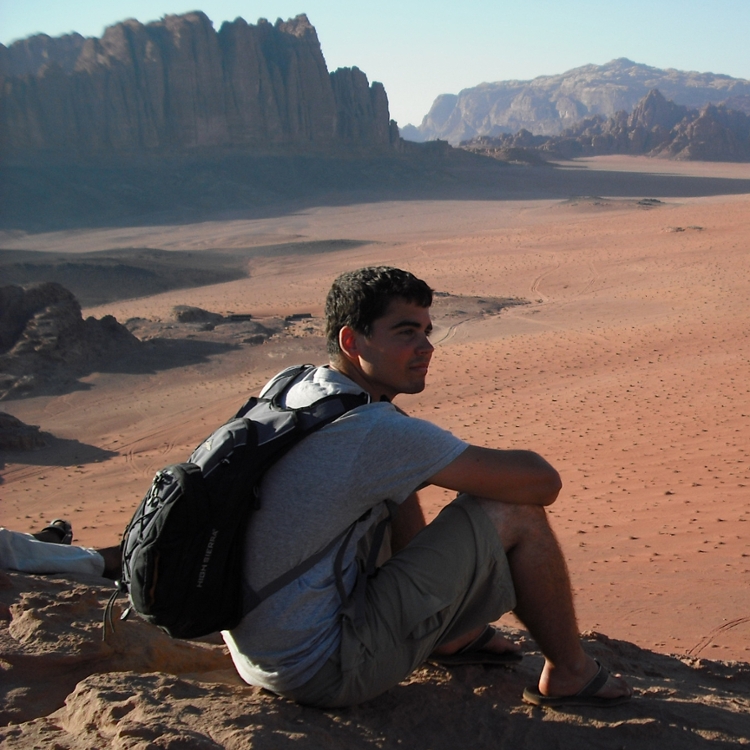 Daniel Irving, a master student in Mechanical Engineering, together with newly hired assistant professor Francesco Sorrentino, have pioneered a research on the synchronization of dynamical hypernetworks, i.e., networks of dynamical systems coupled through two or more distinct types of interactions. For example, it is known that the connections between neurons in the brain can be of two different types: either chemical synapses or electrical gap-junctions. Hence, the brain is a hypernetwork. While the conditions for synchronization of networks formed of only one type of connections have been previously identified and fully explored ever since, Irving and Sorrentino have uncovered those that apply to hypernetworks, i.e., when connections different in nature coexist. The importance of this work lies in the possibility of analyzing synchronization of arbitrary hypernetworks and may shed light on aspects of relevance in neuroscience, physics, and engineering. In particular, a topic of current interest in engineering is the design of robust and improved communication protocols between many multi-agent systems that interact through several sensing capabilities. The results of their research have been recently featured in the journal Physical Review E.
February 25, 2013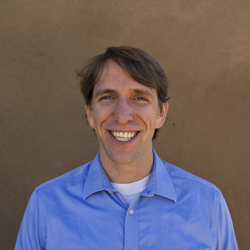 Kevin Hallgren is a doctoral candidate in clinical psychology in the Department of Psychology, University of New Mexico. He has conducted and published research on substance abuse treatment, social support, and quantitative methods in psychology. In November, Kevin presented a paper on quantitative models of alcohol craving and relationship satisfaction over the course of couples-based substance abuse treatment at the annual meeting of the Association for Behavioral and Cognitive Therapy (ABCT) in National Harbor, MD. At the same meeting, he presented a poster that tested the adequacy of statistical mediation for identifying mechanisms of change in psychotherapy, which was given an award for second place by the ABCT Clinical Research Methods and Statistics Special Interest Group. Kevin was recently awarded a Ruth Kirschstein National Research Service Award from the National Institutes of Health. The fellowship provides two years of support for a project that uses social network analysis to better understand how drinking problems may be transmitted through social support networks. The results from this project may be useful for more effectively targeting treatments and prevention programs for alcohol use disorders.
February 18, 2013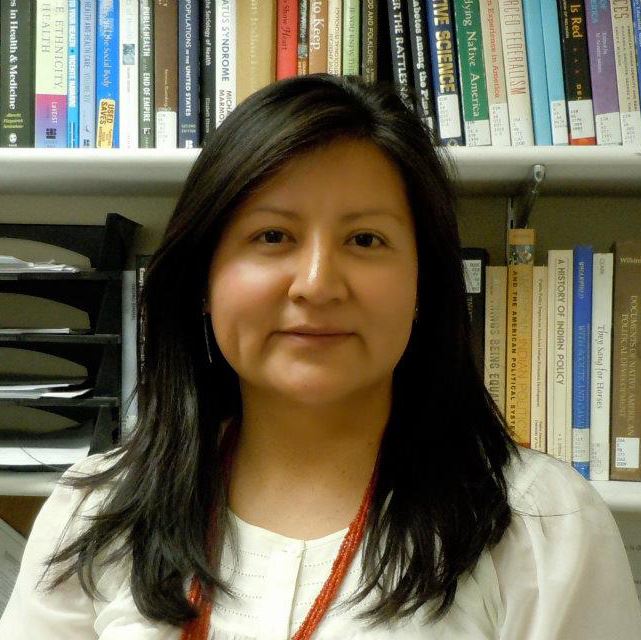 Tennille L. Marley, MPH, is a PhD candidate in the department of sociology and a dissertation fellow at the Robert Wood Johnson Foundation Center for Health Policy.  She is a recent recipient of an Institute for American Indian Research (IFAIR) research scholarship and a former Andrew W. Mellon Foundation and Native American Studies Fellow.  Tennille is White Mountain Apache and grew up on the Fort Apache Indian Reservation in eastern Arizona. She holds a Bachelor of Arts in elementary education and a Master of Public Health from the University of Arizona.  Her research interests include American Indian Health policy, diabetes in American Indian communities, and the incorporation of indigenous knowledge in sociological and health research. Tennille has diverse research experiences ranging from quantitative to qualitative approaches.  For example, the project, "The County as the Fundamental Unit of Health Assess in the United States", was a quantitative study using a variety of quantitative methods including sensitivity analysis and hierarchal linear modeling.  Another research project was, "Using Community-Based Participatory Research to Map the Course of Integrated Health care for Depression and co-Occurring Conditions Among Off-Reservation American Indians.
February 11, 2013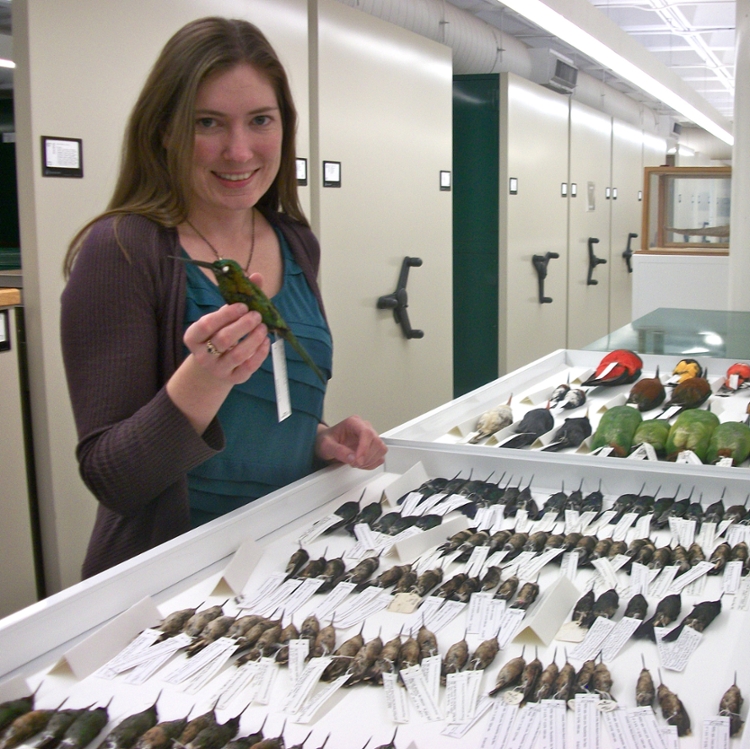 Natalie Wright is a Ph.D. candidate in Biology and the Museum of Southwestern Biology, and a Graduate Research Fellow in the Program in Interdisciplinary Biology and Biomedical Sciences (PiBBs). She studies the ecology and evolution of birds using a variety of approaches, including morphology, physiology, macroecology, genome size estimation, functional biomechanics, and phylogenetics. Her dissertation research aims to answer the question, "What are the evolutionary and ecological drivers and functional consequences of the huge variation in flight styles and body plans across birds?" Natalie has recently published papers on island adaptations in birds and on bird life history and productivity. She has prepared  approximately 1100 museum bird specimens that are being used and will be used in perpetuity by scientists around the world to study avian biology and conservation. Click here for more information about Natalie's research.
February 4, 2013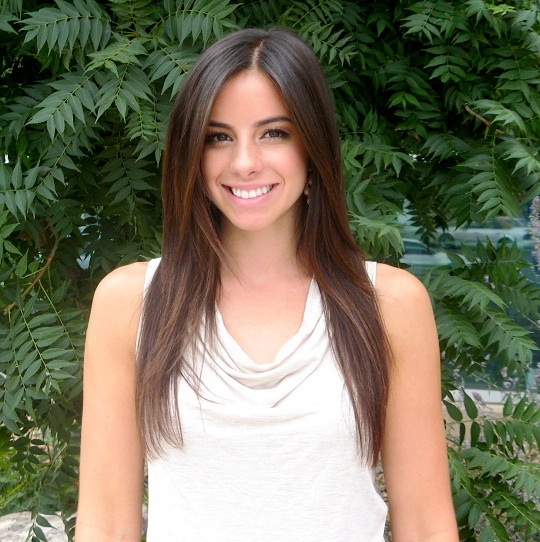 Eliza Webb is currently enrolled in her first semester of graduate school in the University of New Mexico's speech pathology program. She works as a graduate assistant in Dr. Cathy Binger's augmentative and alternative communication (AAC) lab, where the present study focuses on determining the effect of an aided AAC modeling with contrastive targets intervention on the productive use of two-term semantic-syntactic relations in preschoolers who use AAC. Eliza was recently awarded the American Speech-Language-Hearing Foundation's first National Student Speech Language Hearing Association (NSSLHA) Scholarship, which she received at the national American Speech-Language-Hearing Association (ASHA) Convention this month. A poster she co-authored with two other students, Marika King and Marysa Deblassie, was also presented at the convention. The poster was a post-hoc analysis of a pilot study of the previously mentioned study that coded and analyzed the semantic-syntactic relations of a child who used aided AAC. This poster was awarded meritorious recognition at the ASHA Convention.
January 28, 2013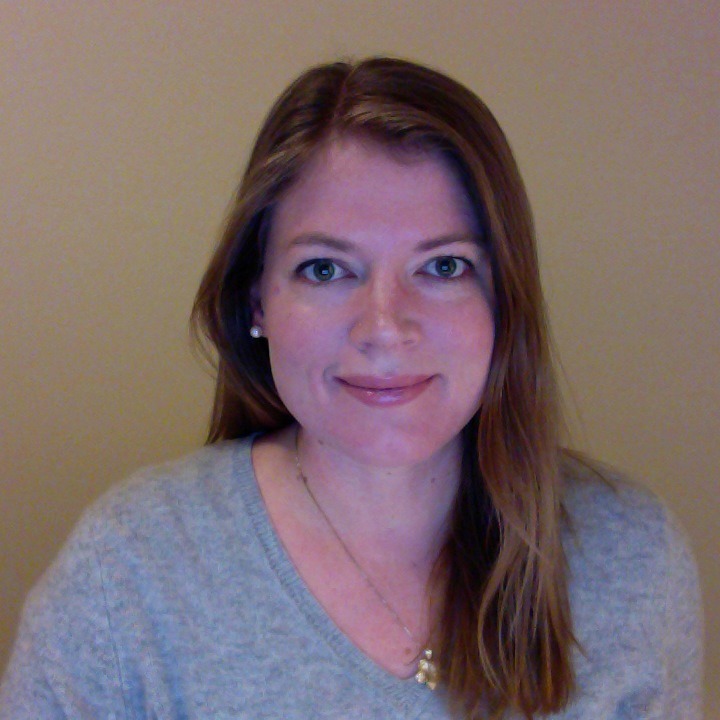 Laura Guerrero began her tenure as a PhD candidate in the UNM Department of Philosophy in 2005 after earning her MA in Philosophy from the University of Hawaii. In her research, Laura brings Western analytic epistemology and Buddhist philosophy into dialogue to advance our understanding of issues related to truth, intentionality, meaning, and ontology. Laura recently had her paper "Mental Content and Intentionality in Dharmakīrti" accepted for publication in the volume The Moon Points Back, which is forthcoming with Oxford University Press. Also, in 2012, Laura was awarded the Barrett Fellowship from the UNM Department of Philosophy based on the merit of her research. In her dissertation, which she is set to defend in spring 2013, Laura uses a cross-cultural method of analysis and brings Eastern and Western philosophical traditions into dialogue with one another. She seeks to use the insights of both traditions to help solve philosophical problems concerning truth and meaning that arise in each. Based on this approach to Eastern and Western philosophy, Laura forwards a novel interpretation of the canonical Buddhist thinker Dharmakīrti, and also provides a novel solution to a persistent problem concerning truth in Mahāyāna Buddhist philosophy.
January 21, 2013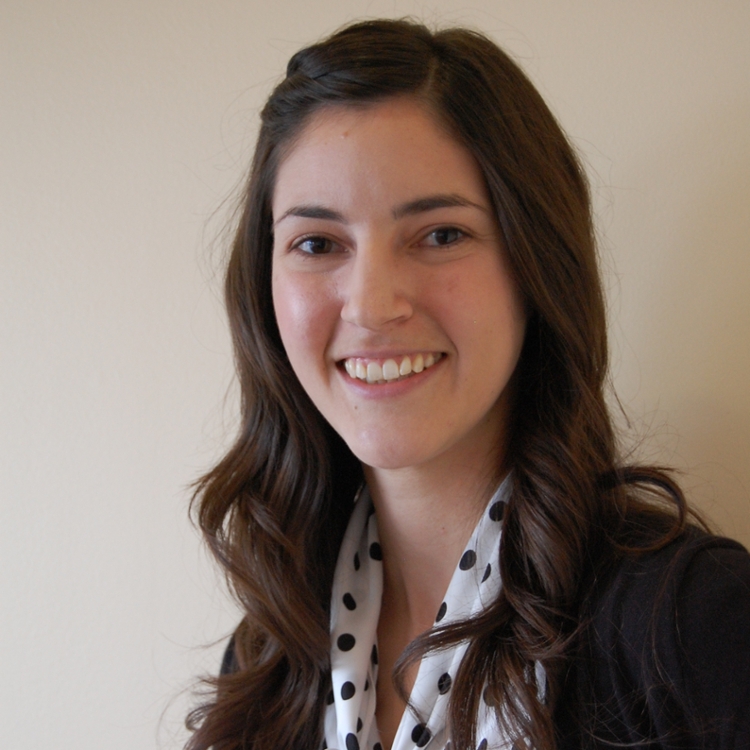 Angelina González-Aller is a PhD candidate in the department of political science at the University of New Mexico and an RWJF Health Policy Doctoral Fellow. Her research interests extend from studies of legislative behavior and policymaking to studies of racial health and education inequities. Her dissertation examines the impact of race-gendered norms and practices within the United States Congress. Through the analysis of informal norms and practices, she hopes to understand how gendered hierarchies influence the behavior of elected officials in political institutions. To facilitate this research, Ms. González-Aller will spend 8 months in Washington, D.C. serving as one of the prestigious Women's Research & Education Institute's Congressional Fellows. Ms. González-Aller was selected for this fellowship from a national pool of applicants and will gain first hand policy experience as she serves as a legislative aide in the United States Congress.
January 14, 2013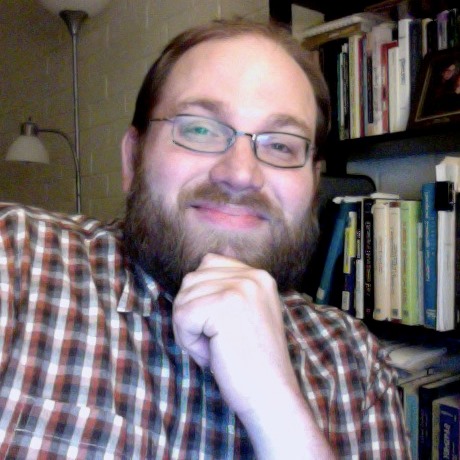 Ethan Mills began his tenure as a PhD candidate in the UNM Department of Philosophy in 2005 after earning his MA in Philosophy from the University of Hawaii. Ethan's main research interests include the philosophical traditions of classical India (including Indian Buddhist philosophy) and skepticism (both ancient and modern, and Western and Indian). Ethan recently had his paper "Jayarāśi's Delightful Destruction of Epistemology" accepted for publication in Philosophy East and West, the top journal in his field. He has also had papers published in the Journal of Buddhist Ethics and IndianEthics: Classical Traditions and Contemporary Challenges: Volume II. In his dissertation, which he is set to defend in spring 2013, Ethan explores whether philosophical skepticism, as it has arisen in the West, is an inevitable philosophical problem by looking to the rich traditions of classical India - in particular, the philosophers Vasubandhu, Nāgārjuna, and Jayarāśi. He argues that the type of skepticism that has been a major issue in the West is not inevitable, and conjectures that another kind of skepticism - skepticism about philosophy - may in fact be an inevitable part of philosophical traditions.
January 7, 2013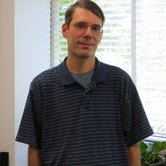 Stephen Harris began his tenure as a PhD candidate in the UNM Department of Philosophy in 2006 and is set to defend his dissertation in spring 2013.  Stephen's research focuses on Indian philosophical texts, in particular Buddhist moral philosophy, and their conceptual relationships to issues in Western ethics.  Stephen is currently finishing his second year as a Fay Sawyier Pre-Doctoral Teaching Fellow at the Illinois Institute of Technology in Chicago.  In addition to earning this prestigious award, Stephen recently had his paper "On the Classification of Śāntideva's Ethics in the Bodhicaryāvatāra" accepted for publication in Philosophy East and West, the top journal in his field.  He has also had papers published in theJournal of Buddhist Ethics and Contemporary Pragmatism.  In his dissertation, Stephen gives special attention to the relationship between benevolence and self-interest in the writing of the eighth century Indian Buddhist monk, Śāntideva.  He develops connections between Śāntideva's claim that committing to an arduous process of virtue development is beneficial to the individual and issues of "overdemandingness" faced by Western ethical theories.
December 24, 2012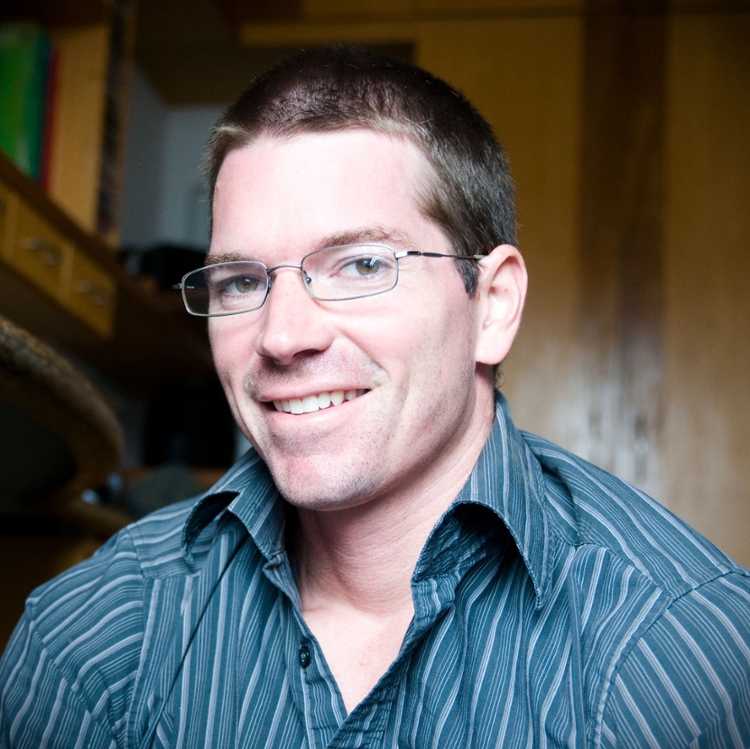 Michael Wolff is a graduate student in the department of political science at the University of New Mexico. Having recently returned from a year of research on criminal violence and policing in Brazil, he is currently writing his dissertation with financial support from the LAII Dissertation Fellowship (awarded for the 2012-2013 cycle). In 2011 Michael was awarded the Social Science Research Council's "Drugs, Security, and Democracy" Fellowship to conduct field research in Brazil. While there, he maintained a photo documentary blog paralleling his research, and since his return he has begun a similar blog on crime, violence, and policing in Albuquerque. In the Summer/Fall semesters of 2013 Michael will be teaching a special topics class on street gangs and organized crime in the Americas, after which he hopes to graduate and pursue an academic career. Watch his Video Journal.
December 10, 2012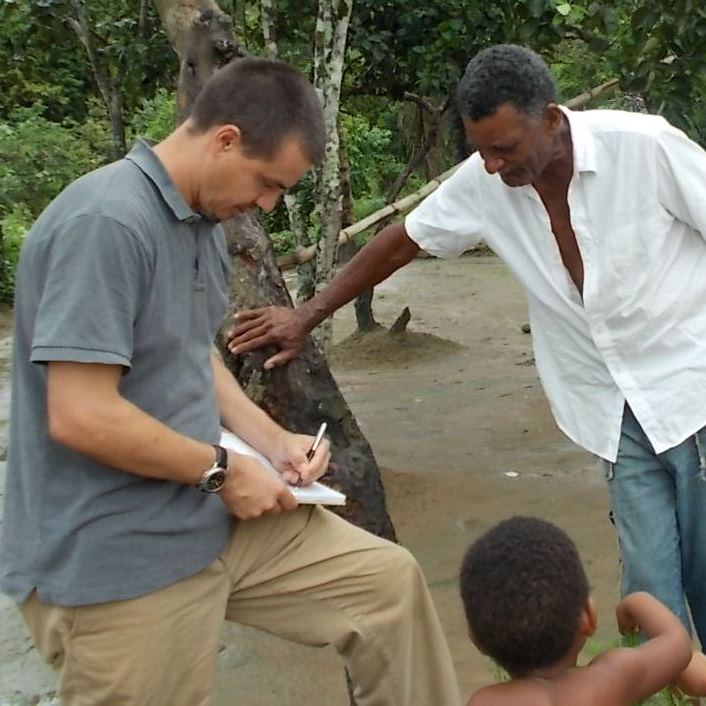 William Maxwell, M.S. candidate in the Department of Geography and Environmental Studies, recently completed international fieldwork in Brazil with support from the Tinker Foundation, a grant administered by UNM's Latin American and Iberian Institute. During his month-long stay in Brazil, William conducted research on the Frei Gondim agricultural settlement, where formerly landless peasants have established a diversified farming operation to produce a variety of subsistence and market crops. William, a federal Foreign Language and Area Studies fellow, relied on his study of Portuguese and drew from past journalism work in Brazil to employ ethnographic and ethnobotanical methods in his field research. He evaluated the economic and environmental sustainability of settlers' agricultural efforts in a region dominated by sugarcane plantations. After completing the field component of his thesis research in summer 2012, William has been busy presenting his findings in several venues this fall, including at the Applied Geography Conference in Minneapolis, and at the Latin American and Iberian Institute, as part of the "Students of Latin American Studies" lecture series. William is supervised by Dr. Chris Duvall, who specializes in the cultural and historical ecology of foods and other plants in the Atlantic Basin.
December 3, 2012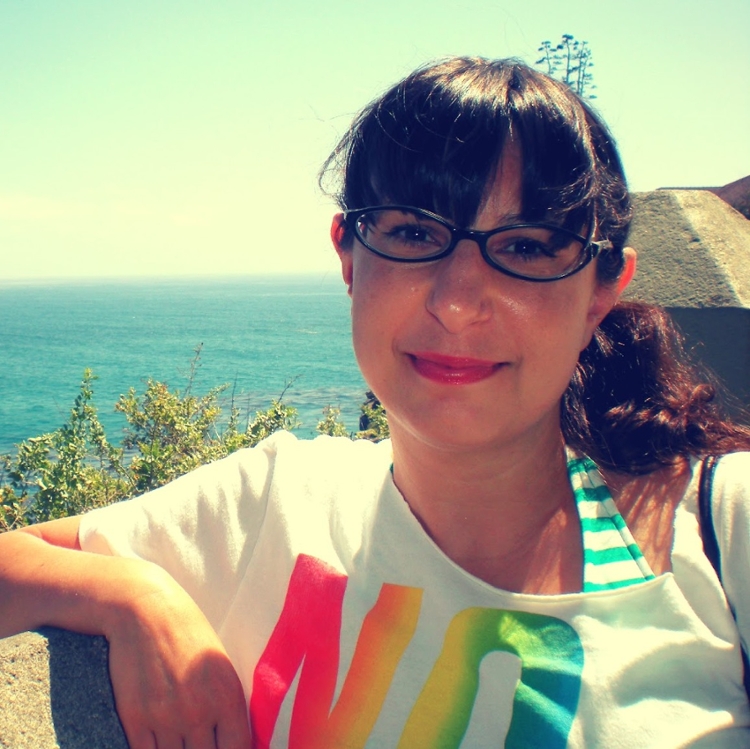 Natalie Kubasek Is a PhD student in English with an emphasis on American Literary Studies. She joined the English doctoral program in Fall 2010 after earning her MA in English from Simmons College, in Boston, MA, and her BA in English from Whittier College, in her hometown of Whittier, CA. In 2011-2012, she garnered a Latino/a Graduate and Professional Student Fellowship sponsored by UNM's El Centro de la Raza and the Title V Resource Center, and her article "'The Ghosts of Ages Past': Gothic Doubles and Traumatic Transformation in George Lippard's 'Bel of Prairie Eden," was accepted for publication in Neo-Americanist: An Interdisciplinary Online Journal for the Study of America. This year, Natalie is the recipient of the Center for Regional Studies Hector Torres Fellowship that supports graduate research and scholarship in the English Department directly related to Dr. Hector Torres' fields, as well as the mission of the Center for Regional Studies. She is also currently writing an article on Sor Juana Ines de la Cruz for Oxford University Press's ongoing project: Oxford Bibliographies in American Literature. Ms. Kubasek's research focuses on Chicano/a literature and cultural production, with an emphasis on Chicana theater and performance art. Watch her Video Journal.
November 26, 2012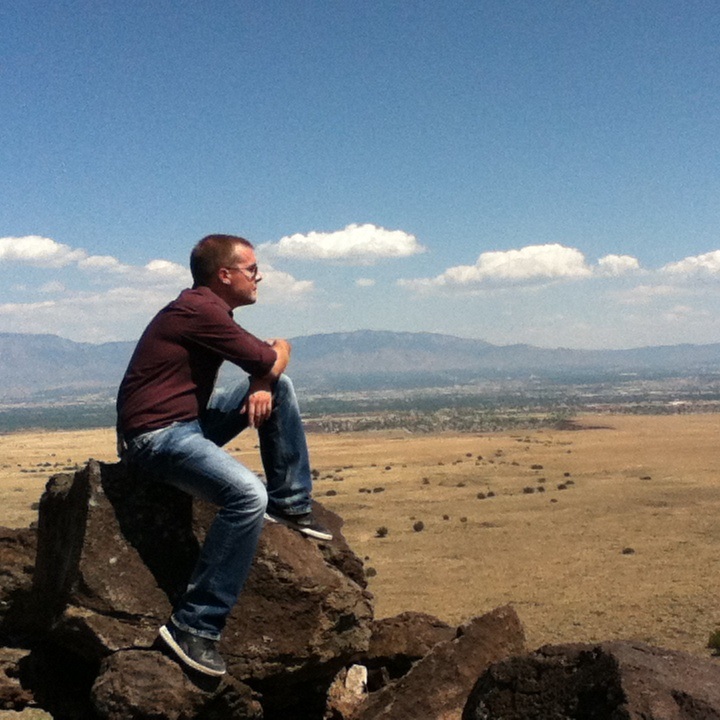 Romain Chadaigne arrived in UNM in 2010 to complete his Master's Degree in English and American Studies, with a thesis focusing on the question of sovereignty for the Navajo Nation. He is now happily pursuing a Master's in French Studies in the Department of Foreign Languages and Literatures. His thesis addresses the Algerian War, and particularly memory and silence surrounding it. For that work, he has been awarded the Carol Raymond Fellowship which will provide full support for him in his final, Spring 2013, semester at UNM. Watch his Video Journal.
November 19, 2012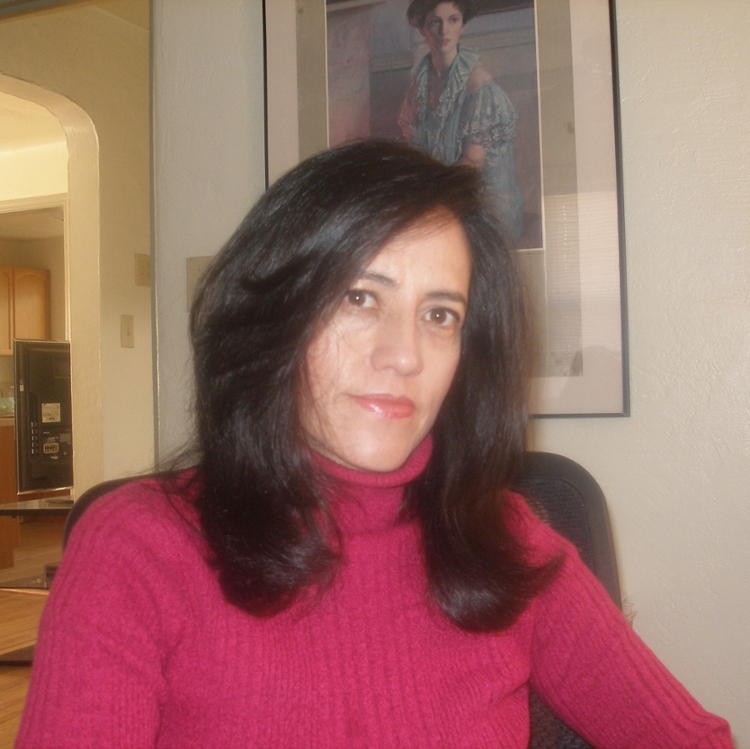 Claudia Lombana is a Fulbright Scholar and returning international PhD candidate from Colombia in the Language, Literacy and Sociocultural Studies (LLSS) program at the UNM College of Education. She was well into her program at the LLSS department when she was obligated to return to her home country to teach at Universidad Nacional de Colombia (UNC). She's been teaching English Phonetics and Phonology and Foreign Language Teaching Methodology in Colombia for the past few years and she has also presented academic work at national and international events. She's also collaborated in the accreditation of the undergraduate program in Philology and Languages at UNC and a series of other academic tasks. As a Fulbright recipient, she has participated in research and development projects in California, Michigan, and New Mexico. These projects included research in bilingual-biculturalism, American Studies, and education. Her dissertation work in foreign language learning incorporates approaches native to second and first language acquisition theory, linguistics, psychology, literacy, sociology, anthropology, literature, philosophy, media and communication.
November 12, 2012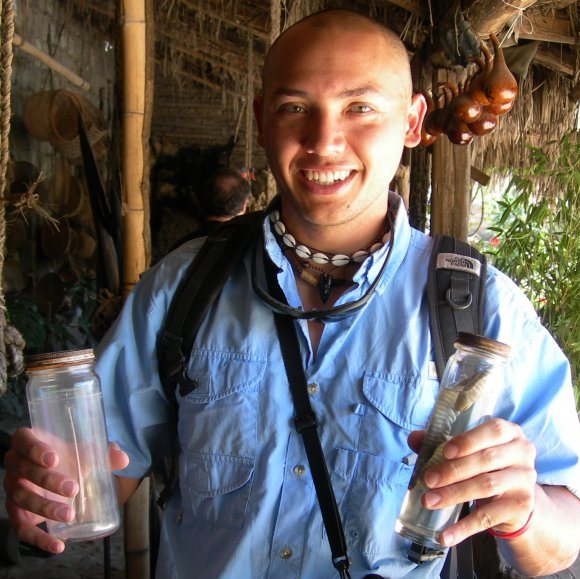 Robbie Burger is a PhD student and Graduate Research Fellow in the Program in Interdisciplinary Biological and Biomedical Sciences. He has a BA in Economics and International Studies from Francis Marion University, and an MS in Biology from the University of Louisiana, Monroe. Linking his interests in ecology, behavior, and economics, Robbie's research takes a macroecological approach to understand the past, present and future of the human species. His work seeks to understand how humans are integrated into and constrained by the Earth's systems at multiple scales across space and time. Robbie is the lead author of a paper published this summer in PLoS Biology coinciding with the United Nation's Rio+20 World Congress on Sustainable Development. The paper entitled The Macroecology of Sustainability proposes a new perspective to understand the trajectory of human civilization by using a macroscopic lens to track the natural currencies of energy and materials into, out of, within and among human systems. Watch his Video Journal.
November 5, 2012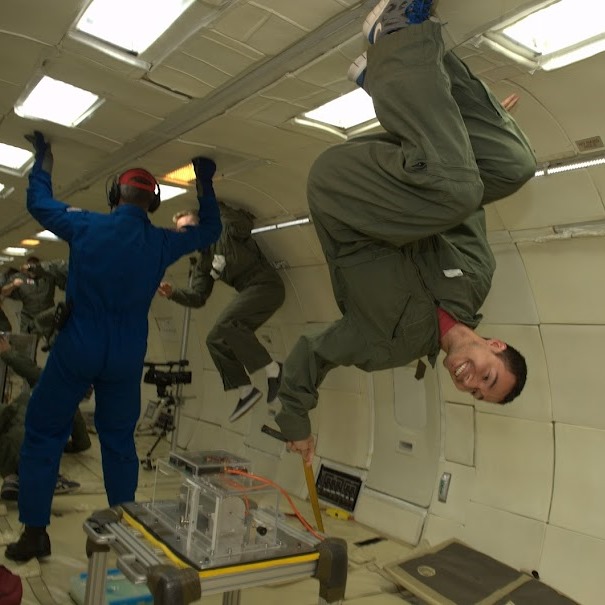 PhD Candidate Anthony Torres floats above his experiment on board the 0-gravity (Vomit Comet) plane. Anthony is studying the effect of materials processing in a micro-gravity environment. The 0-gravity plane provides a micro-gravity environment for a duration of 20 seconds in one minute intervals. Anthony was born in Las Cruces, NM and was attracted to the graduate program at UNM because of the breadth of curriculum, financial support, and interactions with the Air Force Research Lab. Pursuing a PhD at UNM in the Civil Engineering department has also allowed him to teach classes and be a mentor to minority students; Anthony is looking forward to pursuing a career in academia.
October 29, 2012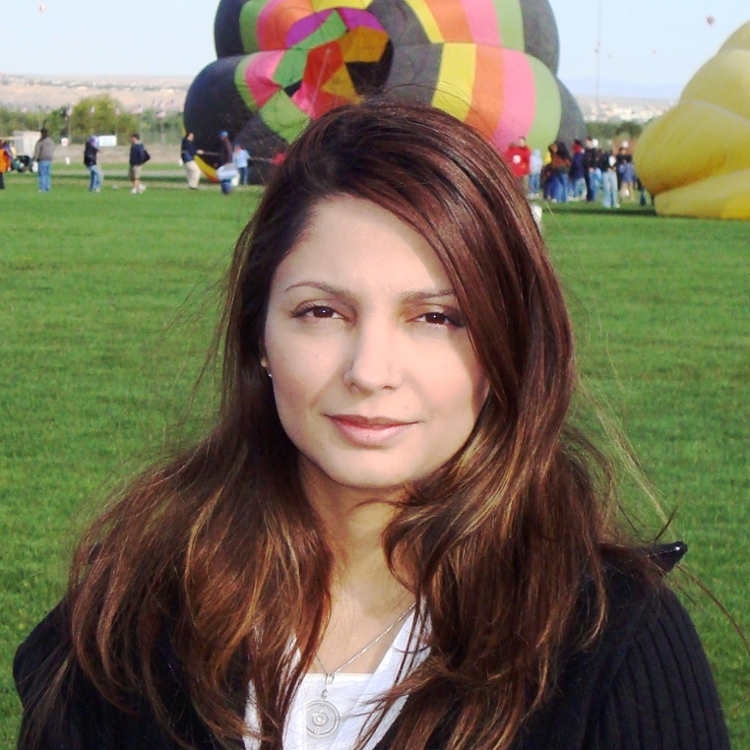 Mahshid Rahnamay-Naeini is a PhD student in Communication Systems at the Electrical and Computer Engineering Department, University of New Mexico. She has been working on and has published in distributed systems, communication networks and power grids. She is interested in mathematical modeling of systems based on probabilistic and stochastic theories as well as information theory. Mahshid recently published and presented two papers on modeling cascading failures in power systems at IEEE (Institute of Electrical and Electronics Engineers) Power and Energy Society, General Meeting, 2012.  She is currently working on improving the performance of distributed systems by reducing the control overhead of the system. In May of 2012, Mahshid was honored by IEEE Albuquerque section with IEEE Outstanding Graduate Student Award for outstanding graduate student performance and her research achievements. She is also among the 10 finalists of the Graduate Student Poster Competition at the We12 (Women Engineers) National Conference. Watch her Video Journal.
October 22, 2012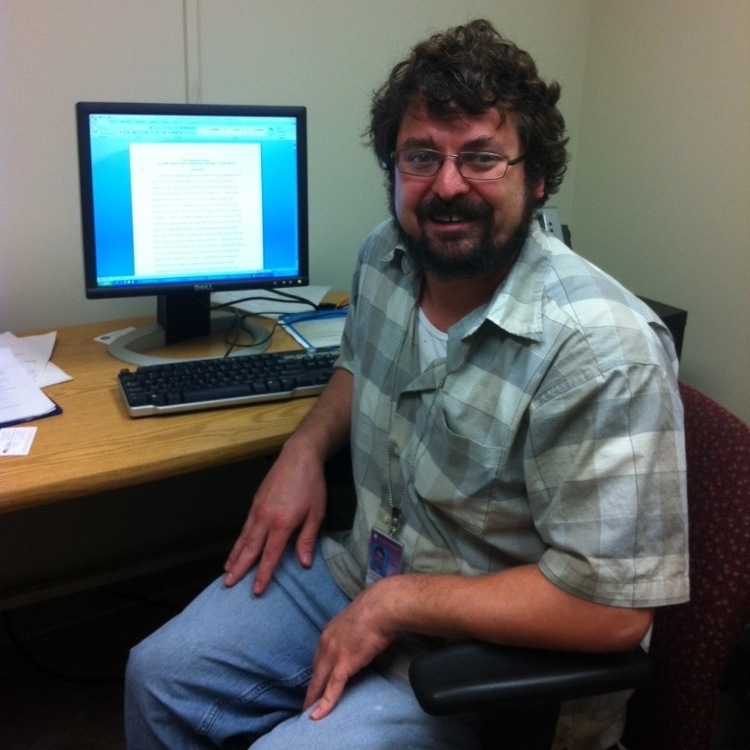 Andrew Marcum is a PhD Candidate in American Studies. He is currently a dissertation research fellow at the Smithsonian Institution's National Museum of American History in Washington, D.C. His dissertation examines the presentation of disability in contemporary public history including museum exhibitions on U.S. disability history. Andrew's teaching and scholarship focuses broadly on the relationship between political activism and social change with an emphasis on the particular role of visual culture within social movements. In 2005, Andrew was honored by the University of New Mexico's Department of American Studies with McNair Memorial Award for outstanding graduate student performance. Since 2007, he has served as a Graduate Teaching Instructor for UNM's Research Service-Learning Program (RS-LP). Andrew has presented original scholarship at numerous conferences including the 2012 Continuums of Service Conference in Seattle. His most recent paper, entitled "Disability Rights and the Meanings of Helen Keller in the Neoliberal Moment," was presented at the 2012 Society for Disability Studies Conference in Denver, CO. Watch his Video Journal.