Graduate Students Selected to Attend National Humanities Center Program
July 11, 2022
Ten UNM graduate students have been selected to attend the National Humanities Center's Graduate Student Residency program, which is a week-long remote residency program from July 11-15, 2022, that focuses on Meaningful Teaching and Learning in the Humanities Classroom. The selected students are the inaugural cohort of a pilot collaboration between Graduate Studies and the National Humanities Center, located in North Carolina's Research Triangle, to bolster the scholarly and pedagogical expertise of UNM's doctoral students in the Humanities and Humanistic Social Sciences. The program will address career and professionalization practices to prepare early career humanities and humanistic social science scholars and educators for post-doctoral work, and Graduate Studies is happy to support a cohort that is representative of the diverse strengths, interests, and areas of expertise that distinguish UNM's graduate students.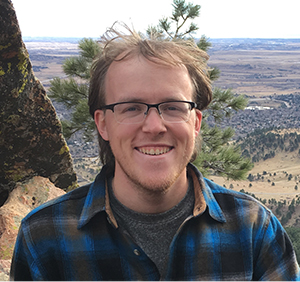 Thatcher is an Archaeology PhD Candidate in the Department of Anthropology who specializes in the archaeology of the southern American Southwest/Mexican Northwest region, social complexity in intermediate societies, ceramic material analysis, and the construction of identity in cultural borderlands. "I applied for the NHC program to improve my teaching capabilities and toolset and to improve my awareness to instigate relevant discussions in the classroom," Thatcher said.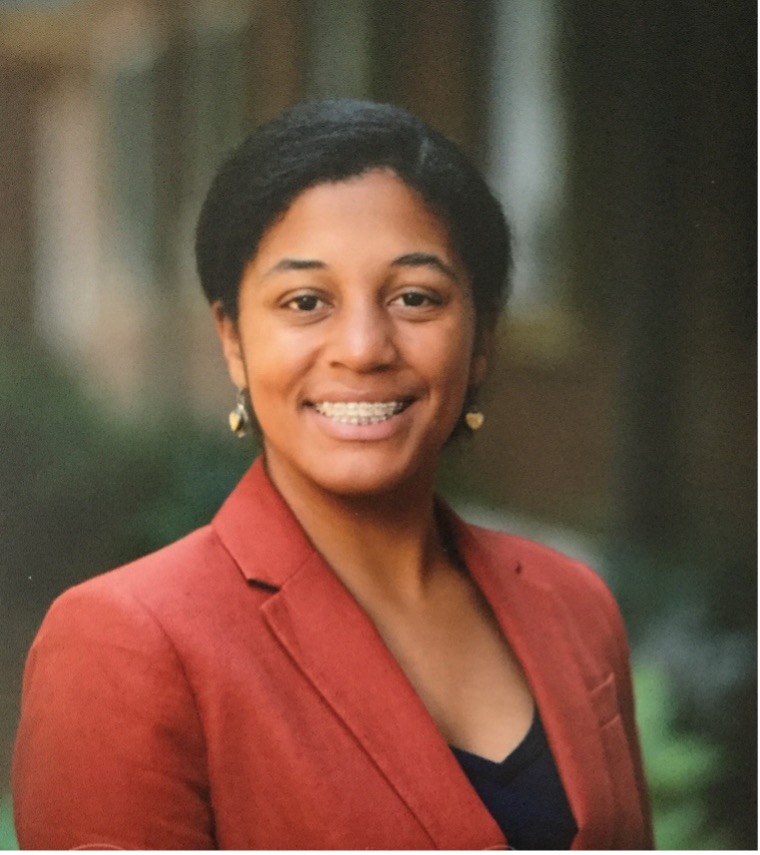 Brandy Reeves is a first-year PhD student in the English department. Her fields of research are 20th- and 21st-century Multiethnic American literature, and her subjects of research examine the contemporary American novel with a focus on motherhood, trauma, and abandonment. Brandy is currently a teaching assistant for UNM's Core Writing Program in the English Department, where she enjoys teaching students the basic principles of rhetoric as well as strategies for academic inquiry and argument. She is also a graduate research assistant for the CNM/UNM New Mexico Humanities Now! Transfer Program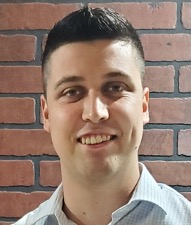 From the small, transnational colonia of Vado, New Mexico, Jorge A. Hernández Jr. is a Ph.D. student in the Department of Spanish and Portuguese at the University of New Mexico. He specializes in Hispanic Literature. He received his M.A. in Spanish and B.A. in Foreign Languages and History from New Mexico State University. His research examines contemporary Chicana/o and Latin American literature(s) through the kaleidoscopes of Urban and Border Studies. His particular interest centers on how Chicana/o and Latino/a authors have used their literary works to navigate through the changes and displacement(s) of urban Latino/a spaces and places. He explores how the change of space/place can lead to the loss of Latino/a voices in urban environments and how the concomitant act of writing through these changes and experiencing key moments of urban transition by Chicano/a and Latino/a writers can offer a window to further situate the experience of space and place in the context of the U.S. Southwest, Latin America, and beyond. Currently, he serves as both the Assistant Coordinator and Teaching Assistant for the Spanish as a Heritage Language program at UNM.  Jorge explains, "I applied to the NHC program because I believe it will help to broaden and strengthen not only my pedagogical and methodological skills but my expertise in the humanities classroom as well. I also applied because I believe the NHC program will help me become a better educator and scholar in my field." 
Peter Mwangi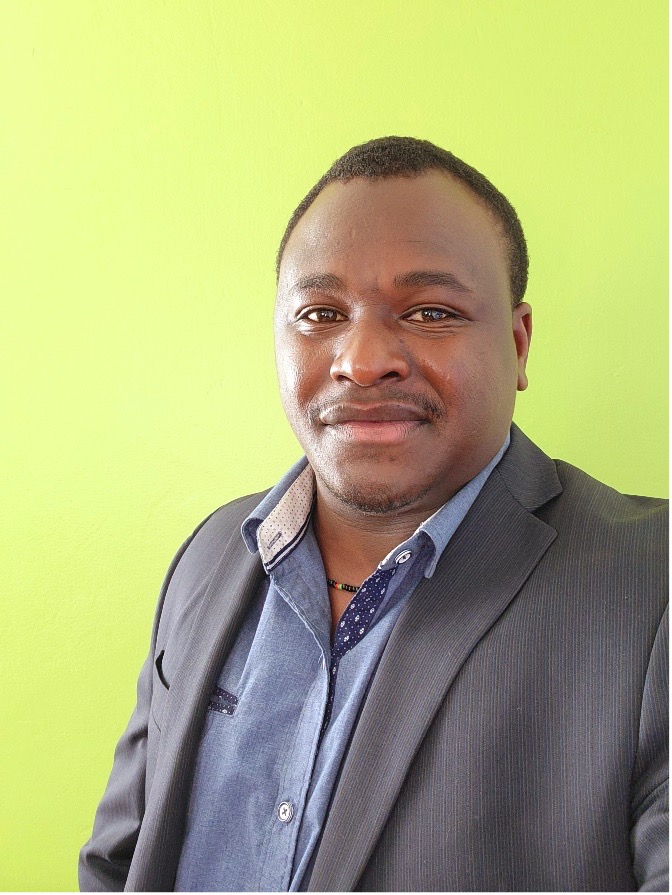 Peter Njagi is a doctoral candidate in the department of Language, Literacy and Sociocultural Studies at UNM. He is the Swahili Instructor in the Africana Studies Department at UNM. His research interests include language issues in education, language access, culture and education, community centered education, and critical pedagogy. His current research project focuses on the leadership work of teachers in their communities in Kenya and the pedagogical implications of the roles they play in the society. The theme of this year's NHC summer program, "Meaningful Teaching and Learning in the Humanities Classroom," appealed to Peter to apply and be part of the NHC community. He hopes to learn more about instructional strategies, teaching practices, and new pedagogical trends in the humanities. He also hopes to learn about the professional practices of new scholars in the field, and ways to grow and advance one's career in the humanities. "Participating in such programs present opportunities to build life-long network of colleagues and peers, and I am honored to be part of this year's program," says Peter.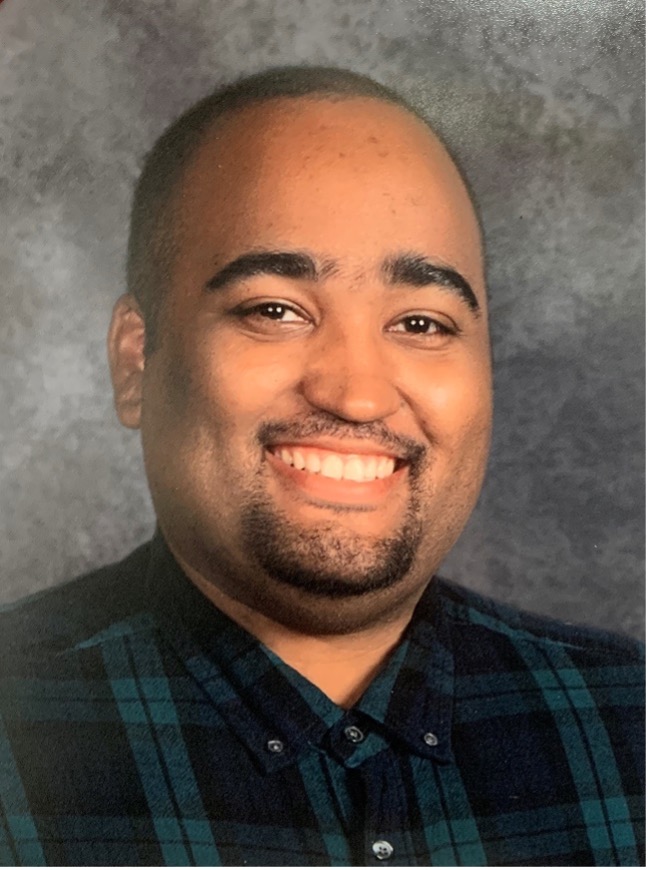 Interesting Facts: I am a profoundly Deaf African American scholar, educator, and researcher who also loves to travel the world to learn languages, cultures, and many more that Deaf individuals have access to. 
My areas of research interest are the theoretical frameworks of Intersectionality, Dis/ability Critical Race Theory (DisCrit), and Critical Race Theory (CRT) in educational classrooms and in the narratives of Deaf students of color's intersectional identity construction and development. I am and advocate for Deaf students of color, especially Deaf Black/African American students, and I want to explore the educational curriculum resources that would address the diversity, equity, and inclusion for deaf students, especially for deaf students of color. 
Since I am a licensed secondary teacher at a residential school for the deaf in the state of New Mexico, I wanted to explore more teaching strategies to further shape my teaching philosophy and pedagogical approaches before I can become a professor at the university of my choice after obtaining the doctorate degree from the University of New Mexico. "I applied for the NHC program because it will help me to figure out what is the next step for myself as a Deaf Black educator, an emerging researcher, and a critical scholar," Dominic explained, "This program also will build my scholarly experience in the humanities-related fields."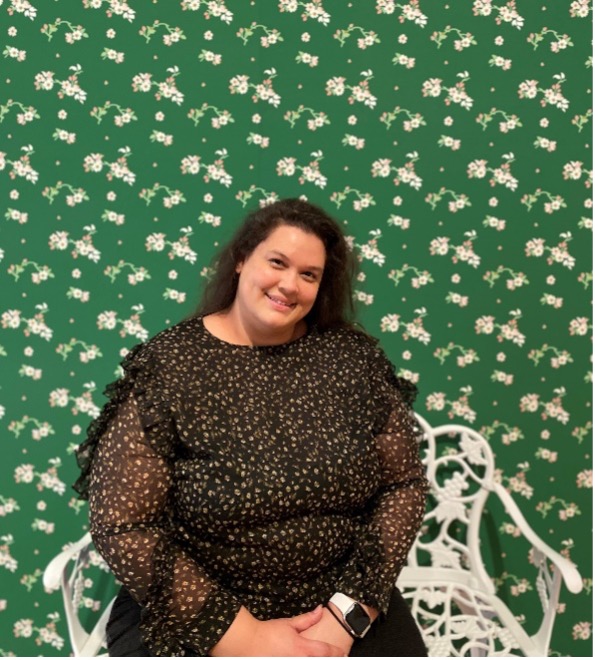 Edrea Mendoza Quintero is a fifth year PhD student in the History department. She received her BA from the University of Denver and her master's from Louisiana State University. The first-generation daughter of Mexican immigrant laborers, her research focuses on the lives and activism of Mexican women. Both her undergraduate and MA theses focused on the roles women played in the Mexican Revolution and how their legacy has been portrayed. Her doctoral dissertation looks at Cold War Mexico to understand the State's relationship with women's bodily autonomy as it relates to topics such as abortion, family planning, and sex education.
"As a queer, disabled woman of color, applying to the NHC's Residency Program was a way for me to gain experience in creating inclusive classrooms that fostered safe and open spaces for students of all backgrounds," Edrea said, "My life experiences and historical research also drive my desire to ensure every student feels welcome and has the opportunity to learn more about themselves and their own histories and how that impacts their lives today."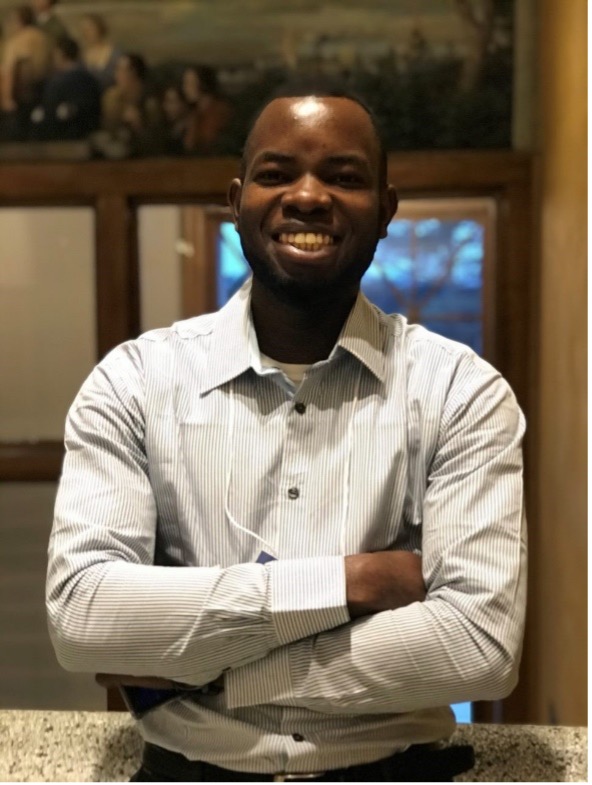 Tomide Oloruntobi is a doctoral student in the Department of Communication and Journalism. He is a postcolonial scholar of African and Black Diasporic identities, media, literature, language, and culture. His research interests include critical intercultural communication, African Cinema, race, and social class, African knowledge systems, and gender and women studies. Tomide's scholarship foregrounds intersectional reflexivity and critical topics around race, embodiment, ideology, and the (im)impossibilities of globalization. He was named a 2021-2022 Dr. Glenda Lewis Critical Race Scholar in Graduate Studies, and his works have won diverse awards at both national and international communication conferences. On his free time, Tomide likes to play soccer and relax to Afropop songs.  
Naif Masrahi is a Ph.D. candidate of Educational Linguistics at Language Literacy and Sociocultural Studies Department of UNM. He is the First Saudi to participate in NHC's Graduate Student Residency Program since its establishment in 2015. 
Masrahi believes that students' learning needs should be a priority in the educational field. Therefore, he focuses on sociolinguistics, multilingualism, and language ideology due to their inevitable role in today's English language teaching. "The NHC's Graduate Student Residency program will focus on Meaningful Teaching and Learning in the Humanities Classroom. It will introduce and model instructional strategies, teaching practices, and emerging pedagogical resources specifically for humanities instruction. This objective leads me to observe the intersectionality between the program and my research focus," Masrahi explained, "which includes methodologies and pedagogical practices of teaching English to nonnative speakers, especially in the English as a Foreign Language (EFL) context. This means I may develop my teaching practices and strategies due to engaging with experts in this social and pedagogical program." 
Masrahi has served as a vice dean for academic affairs at English Language Institute of Jazan University and has been awarded many academic outstanding certificates and participated in multiple international conferences of language teaching in Saudi Arabia and USA. He holds a BA degree in English language from King Abdulaziz University (Saudi Arabia) and MA in Linguistics from Indiana State University. 
With goals to gain an academic teaching and research position at a Saudi University, Masrahi says, "The communication and collaboration with different experiences of speakers and attendees at the NHC can extend my future career strategic vision to reach better educational outcomes, support his future students, and academic institution as well."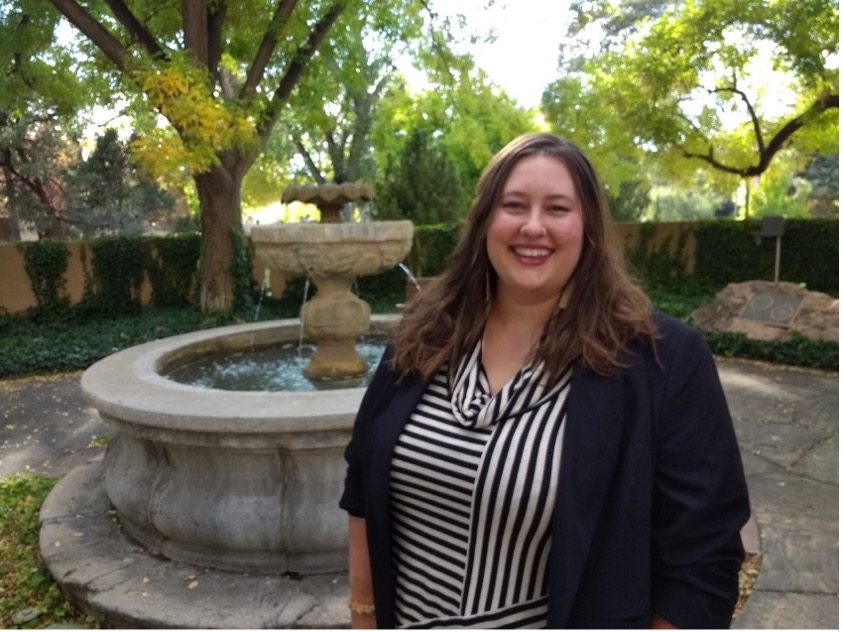 Emma B. Mincks is a PhD Candidate and activist-scholar in British and Irish Literary Studies in the Department of English Language and Literature who researches discourse patterns surrounding land and embodiment. Emma has taught over 27 courses at UNM during their graduate career as a TA and is an influential instructor in the English Department; Emma is the recipient of the Susan-Deese Roberts teaching award, the TA in Teaching Literature award, and has been a prolific participant with their students in the annual Celebration of Student Writing. Emma is excited to be a fellow for the National Center for the Humanities in Summer 2022. "I am ready to participate in the UNM-NCH opportunity and to collaborate with scholars from UNM and across the country whose pedagogy crosses borders, boundaries, and reimagines the syllabus and the classroom," says Emma. "This opportunity allows me to expand on my existing dedication to collaborative pedagogy and to continue engaging future students with creative experiences and world-changing projects."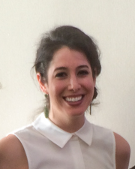 Cara S. Greene is a PhD candidate in the Philosophy department at the University of New Mexico. Her areas of academic focus are 19th and 20th Century Continental Philosophy, Critical Theory, Psychoanalysis, Phenomenology and German Idealism. She is currently writing a dissertation titled "Bloody Rationality: The Dialectic of Modern Reason and Sacrifice in Hegel and the Frankfurt School." Before beginning her doctoral studies at UNM, Cara received a master's degree from the School of Visual Arts in 2015 and a bachelor's degree from Colorado College in 2012. Cara is a recipient of the 2022-2023 UNM Dean's Dissertation Fellowship and the 2022-2023 Bilinski Fellowship. She is also currently serving a 2-year term on the Graduate Student Council of the American Philosophical Association. Cara applied to the NHC Teaching and Learning in the Humanities Classroom fellowship to learn how better to incorporate literature from outside of the Western philosophical canon into her philosophical pedagogy. "I hope to develop new strategies to create engaging, challenging, fulfilling and effective learning environments for students from different sociocultural backgrounds, students at different academic skill levels, and students utilizing diverse learning formats (ex. in-person, hybrid or fully virtual classrooms)," she said.