Student Spotlights 2012
X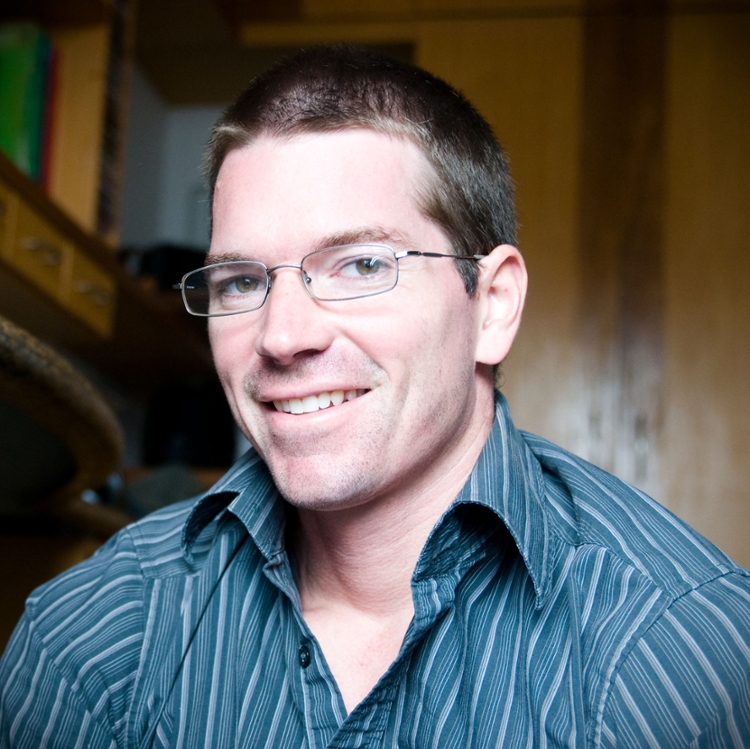 Michael Wolff is a graduate student in the department of political science at the University of New Mexico. Having recently returned from a year of research on criminal violence and policing in Brazil, he is currently writing his dissertation with financial support from the LAII Dissertation Fellowship (awarded for the 2012-2013 cycle). In 2011 Michael was awarded the Social Science Research Council's "Drugs, Security, and Democracy" Fellowship to conduct field research in Brazil. While there, he maintained a photo documentary blog paralleling his research, and since his return he has begun a similar blog on crime, violence, and policing in Albuquerque. In the Summer/Fall semesters of 2013 Michael will be teaching a special topics class on street gangs and organized crime in the Americas, after which he hopes to graduate and pursue an academic career. Watch his Video Journal.
X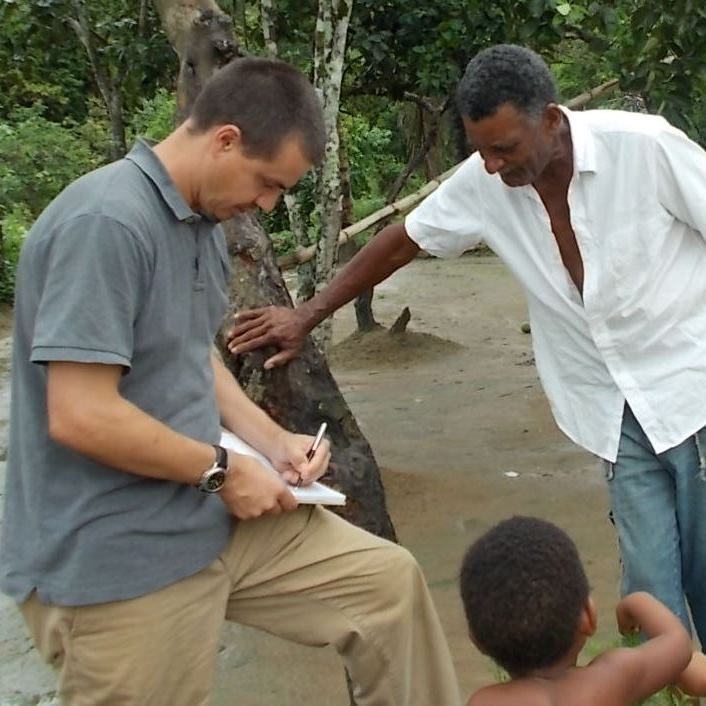 William Maxwell, M.S. candidate in the Department of Geography and Environmental Studies, recently completed international fieldwork in Brazil with support from the Tinker Foundation, a grant administered by UNM's Latin American and Iberian Institute. During his month-long stay in Brazil, William conducted research on the Frei Gondim agricultural settlement, where formerly landless peasants have established a diversified farming operation to produce a variety of subsistence and market crops. William, a federal Foreign Language and Area Studies fellow, relied on his study of Portuguese and drew from past journalism work in Brazil to employ ethnographic and ethnobotanical methods in his field research. He evaluated the economic and environmental sustainability of settlers' agricultural efforts in a region dominated by sugarcane plantations. After completing the field component of his thesis research in summer 2012, William has been busy presenting his findings in several venues this fall, including at the Applied Geography Conference in Minneapolis, and at the Latin American and Iberian Institute, as part of the "Students of Latin American Studies" lecture series. William is supervised by Dr. Chris Duvall, who specializes in the cultural and historical ecology of foods and other plants in the Atlantic Basin.
X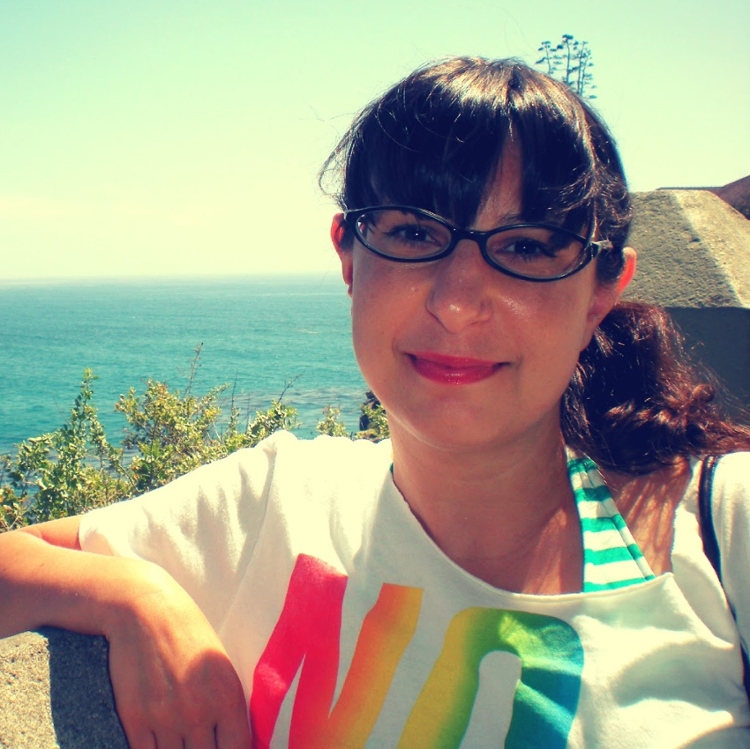 Natalie Kubasek Is a PhD student in English with an emphasis on American Literary Studies. She joined the English doctoral program in Fall 2010 after earning her MA in English from Simmons College, in Boston, MA, and her BA in English from Whittier College, in her hometown of Whittier, CA. In 2011-2012, she garnered a Latino/a Graduate and Professional Student Fellowship sponsored by UNM's El Centro de la Raza and the Title V Resource Center, and her article "'The Ghosts of Ages Past': Gothic Doubles and Traumatic Transformation in George Lippard's 'Bel of Prairie Eden," was accepted for publication in Neo-Americanist: An Interdisciplinary Online Journal for the Study of America. This year, Natalie is the recipient of the Center for Regional Studies Hector Torres Fellowship that supports graduate research and scholarship in the English Department directly related to Dr. Hector Torres' fields, as well as the mission of the Center for Regional Studies. She is also currently writing an article on Sor Juana Ines de la Cruz for Oxford University Press's ongoing project: Oxford Bibliographies in American Literature. Ms. Kubasek's research focuses on Chicano/a literature and cultural production, with an emphasis on Chicana theater and performance art. Watch her Video Journal.
X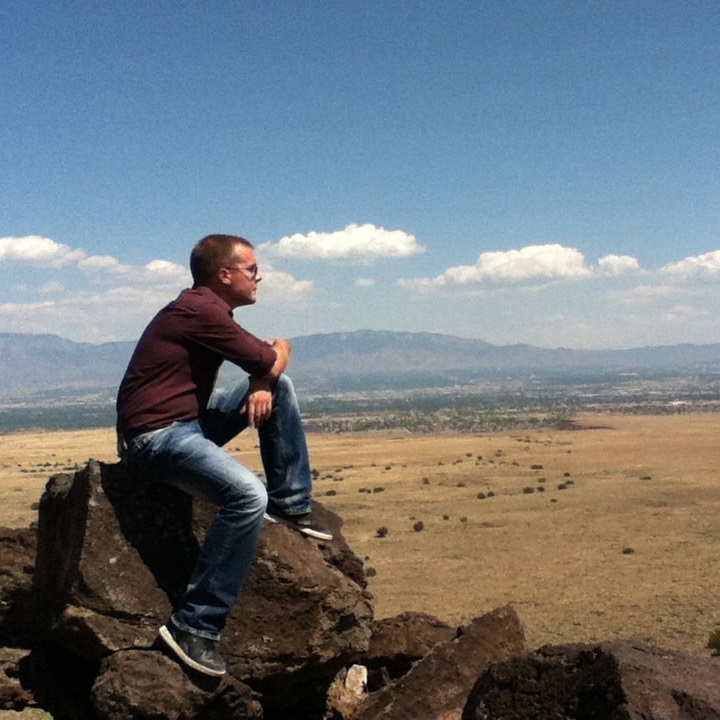 Romain Chadaigne arrived in UNM in 2010 to complete his Master's Degree in English and American Studies, with a thesis focusing on the question of sovereignty for the Navajo Nation. He is now happily pursuing a Master's in French Studies in the Department of Foreign Languages and Literatures. His thesis addresses the Algerian War, and particularly memory and silence surrounding it. For that work, he has been awarded the Carol Raymond Fellowship which will provide full support for him in his final, Spring 2013, semester at UNM. Watch his Video Journal.
X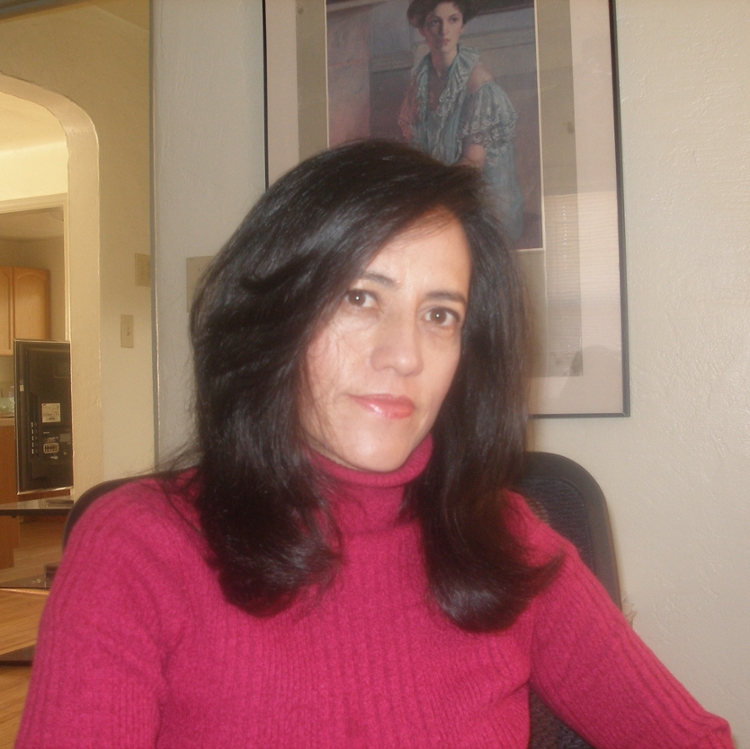 Claudia Lombana is a Fulbright Scholar and returning international PhD candidate from Colombia in the Language, Literacy and Sociocultural Studies (LLSS) program at the UNM College of Education. She was well into her program at the LLSS department when she was obligated to return to her home country to teach at Universidad Nacional de Colombia (UNC). She's been teaching English Phonetics and Phonology and Foreign Language Teaching Methodology in Colombia for the past few years and she has also presented academic work at national and international events. She's also collaborated in the accreditation of the undergraduate program in Philology and Languages at UNC and a series of other academic tasks. As a Fulbright recipient, she has participated in research and development projects in California, Michigan, and New Mexico. These projects included research in bilingual-biculturalism, American Studies, and education. Her dissertation work in foreign language learning incorporates approaches native to second and first language acquisition theory, linguistics, psychology, literacy, sociology, anthropology, literature, philosophy, media and communication.
X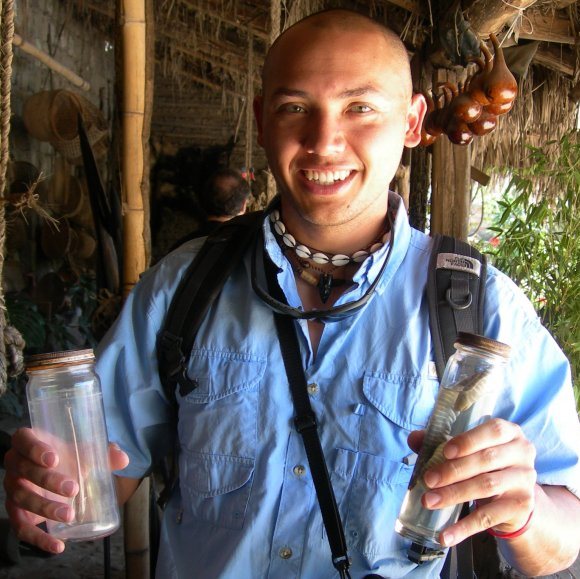 Robbie Burger is a PhD student and Graduate Research Fellow in the Program in Interdisciplinary Biological and Biomedical Sciences. He has a BA in Economics and International Studies from Francis Marion University, and an MS in Biology from the University of Louisiana, Monroe. Linking his interests in ecology, behavior, and economics, Robbie's research takes a macroecological approach to understand the past, present and future of the human species. His work seeks to understand how humans are integrated into and constrained by the Earth's systems at multiple scales across space and time. Robbie is the lead author of a paper published this summer in PLoS Biology coinciding with the United Nation's Rio+20 World Congress on Sustainable Development. The paper entitled The Macroecology of Sustainability proposes a new perspective to understand the trajectory of human civilization by using a macroscopic lens to track the natural currencies of energy and materials into, out of, within and among human systems. Watch his Video Journal.
X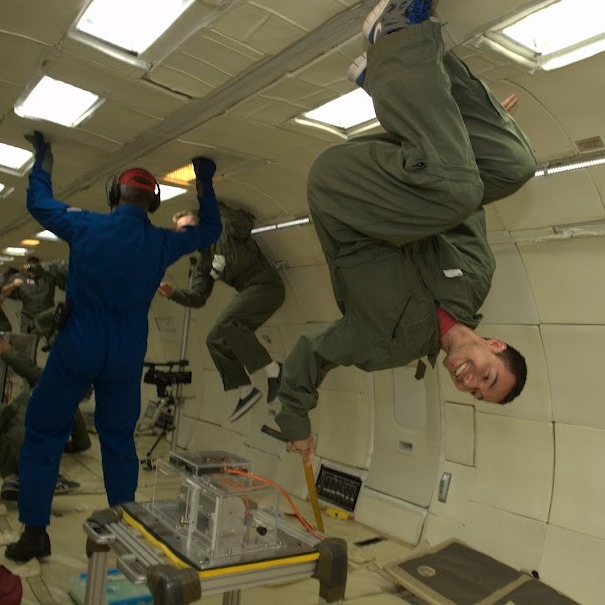 PhD Candidate Anthony Torres is studying the effect of materials processing in a micro-gravity environment. The 0-gravity plane provides a micro-gravity environment for a duration of 20 seconds in one minute intervals. Anthony was born in Las Cruces, NM and was attracted to the graduate program at UNM because of the breadth of curriculum, financial support, and interactions with the Air Force Research Lab. Pursuing a PhD at UNM in the Civil Engineering department has also allowed him to teach classes and be a mentor to minority students; Anthony is looking forward to pursuing a career in academia.
X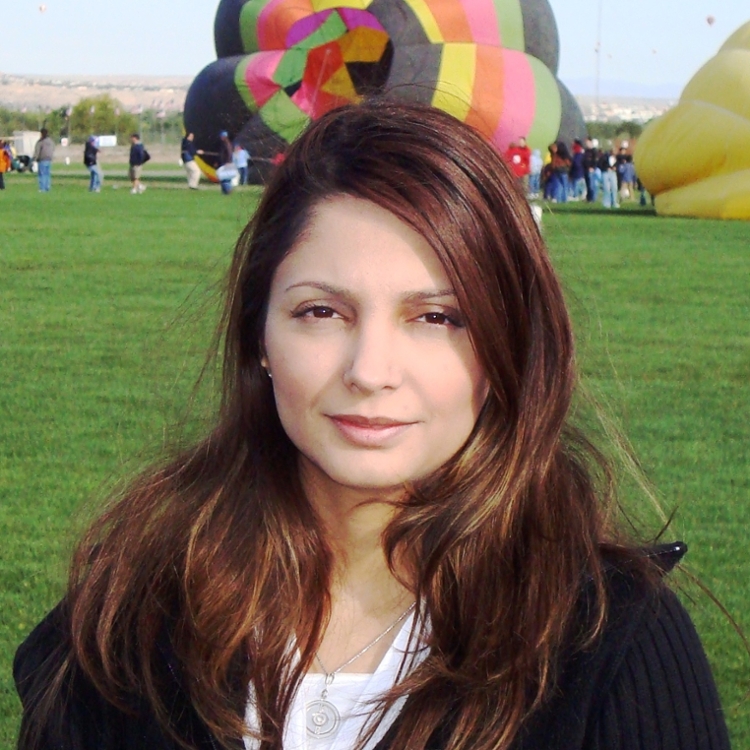 Mahsid Rahnamay-Naeini is a PhD student in Communication Systems at the Electrical and Computer Engineering Department, University of New Mexico. She has been working on and has published in distributed systems, communication networks and power grids. She is interested in mathematical modeling of systems based on probabilistic and stochastic theories as well as information theory. Mahshid recently published and presented two papers on modeling cascading failures in power systems at IEEE (Institute of Electrical and Electronics Engineers) Power and Energy Society, General Meeting, 2012. She is currently working on improving the performance of distributed systems by reducing the control overhead of the system. In May of 2012, Mahshid was honored by IEEE Albuquerque section with IEEE Outstanding Graduate Student Award for outstanding graduate student performance and her research achievements. She is also among the 10 finalists of the Graduate Student Poster Competition at the We12 (Women Engineers) National Conference. Watch her Video Journal.
X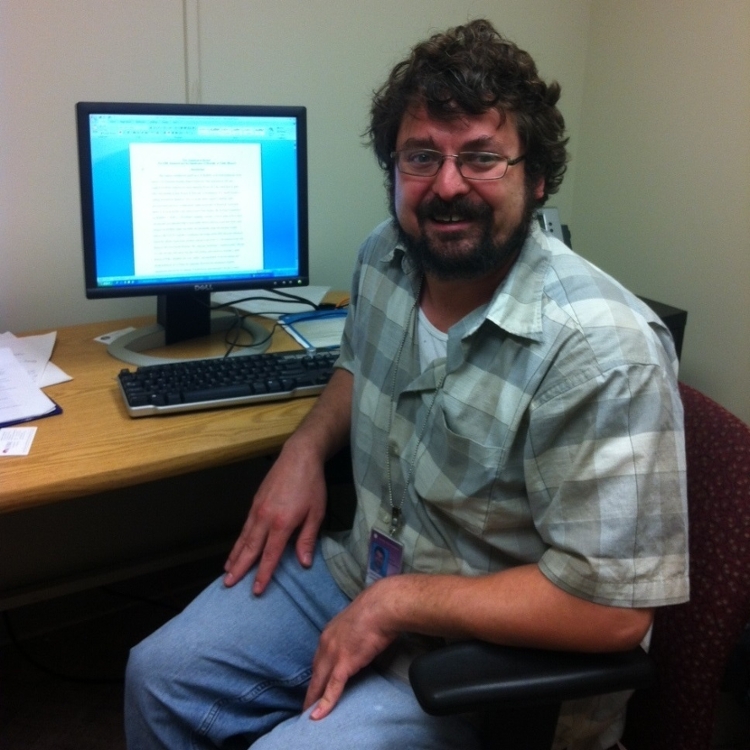 Andrew Marcum is a PhD Candidate in American Studies. He is currently a dissertation research fellow at the Smithsonian Institution's National Museum of American History in Washington, D.C. His dissertation examines the presentation of disability in contemporary public history including museum exhibitions on U.S. disability history. Andrew's teaching and scholarship focuses broadly on the relationship between political activism and social change with an emphasis on the particular role of visual culture within social movements. In 2005, Andrew was honored by the University of New Mexico's Department of American Studies with McNair Memorial Award for outstanding graduate student performance. Since 2007, he has served as a Graduate Teaching Instructor for UNM's Research Service-Learning Program (RS-LP). Andrew has presented original scholarship at numerous conferences including the 2012 Continuums of Service Conference in Seattle. His most recent paper, entitled "Disability Rights and the Meanings of Helen Keller in the Neoliberal Moment," was presented at the 2012 Society for Disability Studies Conference in Denver, CO. Watch his Video Journal.