Student Spotlights 2021
JENS VAN GYSEL
Linguistics
Jens Van Gysel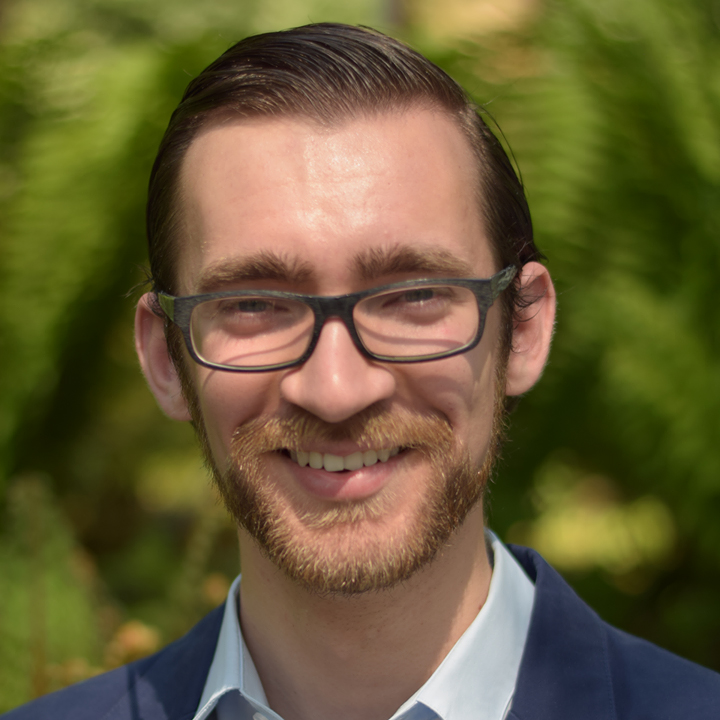 Jens Van Gysel recognizes that language is not a static system. Shaped (often violently) by historical and socioeconomic forces, languages are ever evolving, ever changing, and sometimes in danger of fading away.
Hailing from Belgium, Jens is a doctoral candidate in UNM's linguistics program. For his dissertation, he hopes to compile a full grammatical description (or, as he notes, "as full as possible considering the time constraints of a graduate program") of the ancestral language of the Indigenous Sanapaná people from the Chaco region of Paraguay. For this project, Jens is, together with a recently established local language maintenance committee, recording audio and video of Sanapaná folks speaking in everyday ways—ranging from people telling their life stories to simply having a friendly chat. These recordings are freely available online at https://www.elararchive.org/dk0570/. "Throughout this description, I will pay special attention to areas where speakers vary in the linguistic structures they use," Jens says. "There are, for example, differences between the speech of younger and older speakers (potentially because of increased contact with Spanish and Paraguayan Guaraní), between the speech of men and women, and between the dialects of the different communities. An account of this variation is necessary to fully understand how the Sanapaná language fulfills its function in its social context."
Of the 2500 Sanapaná, only about a third still speak their language; the rest use Spanish or Paraguayan Guaraní due to socioeconomic pressures and colonization. Because the beginnings of colonization of the Paraguayan Chaco reside within relatively recent history, Jens was able to speak with many people who witnessed first-hand the injustices and brutality of the process, or heard about them from their own parents and grandparents. Accounts ranged from people "being forcefully displaced from their original homelands, to being effectively forced to take on a language and religion that were not theirs," Jens says. He adds, "Many people in Paraguay, as in other places, think of the country's indigenous languages as 'dialects,' not as full, complete languages in their own right, and official language policies are heavily biased towards favoring the two national languages, Spanish and Paraguayan Guaraní. I hope that a full description of the structure of Sanapaná will show that its grammatical structure and usage patterns are as rich as those of any other language, and that the maintenance of indigenous languages should be an important part of protecting the cultural diversity on which Paraguay prides itself."
As patterns of language use continue to shift towards Spanish and Guaraní, Jens hopes his collaboration with the Sanapaná can function as a powerful permanent record. "It has been shown in Indigenous contexts around the world that concrete lasting records of an Indigenous group's language and culture may help strengthen their identities in the face of pressures towards homogenization on the part of the nation-state," he notes. He also hopes these records can assist teachers in Sanapaná communities with their desire to introduce the language into their classrooms.
Although Jens misses his family and friends in Belgium, he has enjoyed his time at UNM. He chose to apply to UNM's linguistics program based on its focus on the social responsibility of linguistics—particularly its commitment to collaborative work with Indigenous communities and other often-overlooked linguistic minorities, such as the Deaf community. He is grateful for the support the linguistics faculty has shown for his work, and particularly appreciates the support of his advisor for not just his work, but for the Sanapaná people themselves. While doing field work last year, he explains, "someone in the community wanted to speak with my advisor and hear about her work in Peru with a different indigenous group. My advisor immediately made time for an hour-long Skype conversation with this person."
In his spare time, Jens enjoys playing the guitar, badminton, board games, and non-academic reading. He plans to graduate by the end of 2023, at which time he hopes to find employment in academia and continue working with the Sanapaná people.