Student Spotlights 2021
FISAYO SANGOLEYE
Computer Engineering
Fisayo Sangoleye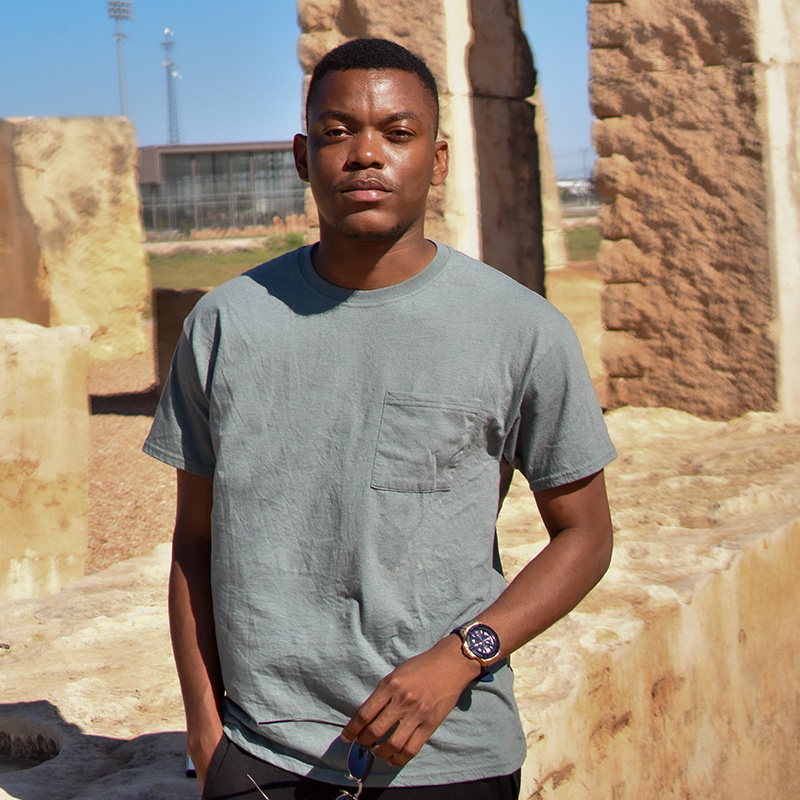 Internet of things (IoT) technology is becoming an increasingly important part of our society, with several devices serving purposes such as traffic monitoring, social networking, and environmental surveillance. They frequently transmit critical information, but often rely on battery for power. But what happens if these devices can't frequently recharge with typical power sources? That's where Fisayo Sangoleye comes in. A doctoral student in Computer Engineering, with a concentration in computer systems and networks, he's applying his long-time interest in this field to his dissertation. "Growing up, I watched the world go from very light use of technology to the immersion of technology in our everyday lives," he says. "Seeing that almost everything from smart wearable devices to hospital devices are all connected to the internet, I decided to be a part of this field and conduct research on how we can use these devices from an energy efficient standpoint." Because insufficient energy for smart devices can be "the difference between life and death," Fisayo is working on developing different forms of smart energy harvesting—such as transferring power to devices from radio frequency signals—to prolong device battery life.
Fisayo chose UNM for his graduate work based on the research opportunities available here. He particularly wanted to work with Dr. Eirini Eleni Tsiropoulou, an assistant professor in the Electrical and Computer Engineering Department. Initially entering study as a master's student, he quickly switched to the doctoral program as he found it better suited for research. Even though the start of his graduate study coincided with the start of the COVID-19 pandemic—meaning his first year and a half at UNM wasn't conducted on campus—he credits faculty and the Global Education Office for their support during that challenging and isolating time.
Fisayo is a member of the Institute of Electrical and Electronics Engineers (IEEE), the treasurer of the UNM chapter of the National Society of Black Engineers (NSBE), and a mentor and supervisor to STEM-inclined youth with NSBE. While not busy with his research and volunteer activities, he relaxes by playing tennis, traveling, and taking long night drives while listening to soothing music. After graduating, he hopes to work in the network engineering sector "and help build durable and long-term solutions in that field."
When asked how he would change the world if he could, Fisayo reflected, "I would make the world more compassionate and empathetic. I would love to see people truly love those around them, listen to other people with genuine interest and be immersed in the 'now'. We live in a very fast paced world and there would be so much value if we were all able to slow down and just serve those around us."
AVINANDAN CHAKRABORTY
Economics
Avinandan Chakraborty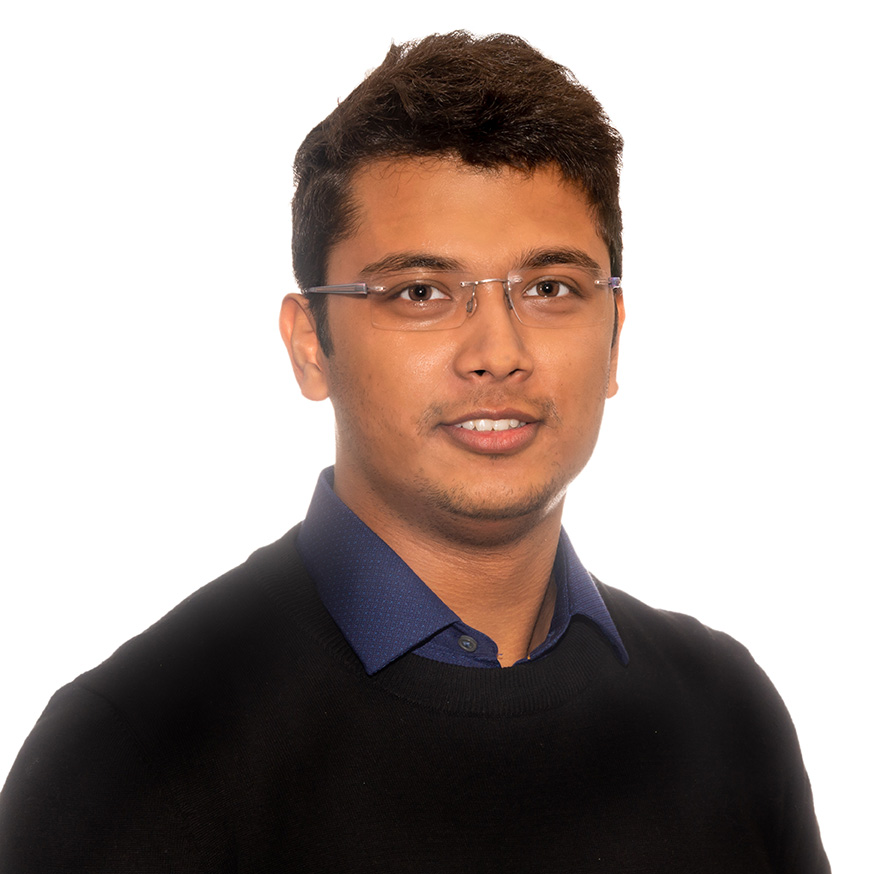 Meet Avinandan "Avi" Chakraborty. Hailing from India, this doctoral candidate in economics, with a focus on labor and development economics, is studying the impact of return migration from the United States on education and labor outcomes in Mexico. "Coming from India, a country with significant migration flows at all education levels, the effect of return migration on the outcomes of the home country was a topic of salient interest," he explains. "Although there is growing attention towards border protection in the U.S. in recent years, there is sparse research on understanding the impact of return migration on the origin country."
Avi's dissertation uses household survey data to investigate how a migrant's return to their home country impacts children's educational opportunities and occupational workloads, and then interprets that data using causal inference methods. The result? A project which considers both the economic and political sociologies of return migration, and also, as Avi explains, "contributes to the empirical evidence on the positive effects of return migration on children's schooling and labor outcomes in the home country." His work will not only add to the existing body of research from demographers but may also help influence government policies that facilitate return migrants' reintegration into local markets.
Avi's time at UNM has been, in his words, "enriching. The exposure to numerous fields, scholars from diverse backgrounds, and extensive training have enabled me to emerge as an informed and confident researcher." His work has been officially recognized too, as he is the recipient of multiple competitive financial awards. His dissertation research and writing has been supported through UNM Graduate Studies' 2021-22 Dean's Dissertation Fellowship as well as the 2021 Summer Writing Award. UNM's Department of Economics has also awarded him the 2021 Julian S. Duncan Scholarship in Latin American Studies. But Avi also gives back; he was the Vice President of the Economics Graduate Student Organization (EGSO) and previously worked as a mentor for the Project for New Mexico Graduates of Color (PNMGC).
After graduating, Avi hopes to work as tenure-track faculty at a research university, a position that would combine two of his passions: research and teaching. "As a researcher, I am interested in exploring the economics of how demographic changes can alleviate inequalities in education and improve the well-being of children in poor households," he explains, and "as a professor, I would like to teach courses to achieve the bigger objective of imparting knowledge." Avi also hopes to work as a policy advisor on projects related to return migration. The future looks bright, indeed!
CAMILLE LE PIOUFLE
Comparative Literature and Cultural Studies
Camille Le Pioufle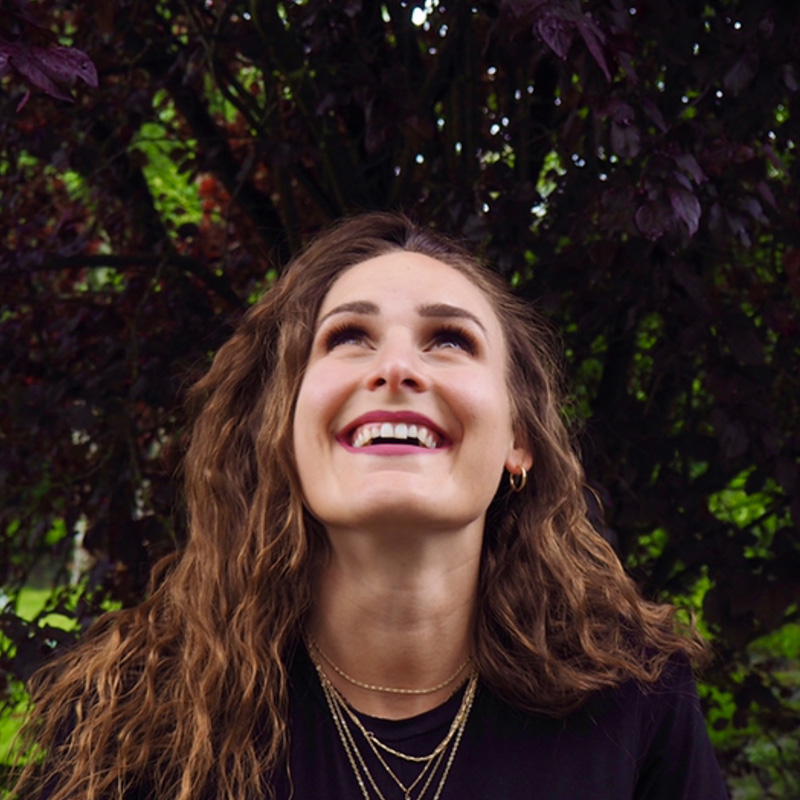 Camille Le Pioufle, a May 2021 graduate of UNM's Comparative Literature and Cultural Studies master's program, is investigating how popular culture can be used as a lens for investigating deep social and economic issues. Her master's thesis, How Bojack Horseman Got Too Real: Audience Engagement and a Critique of Capitalism, examines how the show's narrative devices and strategies are used to deliver strong critiques of capitalism. "I am very interested in the way we, as a society, more or less willingly participate in maintaining a system that is so blatantly harmful for both our well-being and the environment's preservation," she says. "The fact that a TV show, and especially a cartoon that looks so goofy at first, is able to give such an accurate portrayal of the wrongdoings of capitalism was fascinating. I wanted to know what this show did different and how it did it."
Camille's work is important, particularly in a media-saturated world, in that it can help us better understand how television shows connect with, influence, and inspire their audiences. BoJack Horseman, for example, "manages to make the viewers possibly rethink their approach to the world around them," Camille explains, and "might allow for more room for creativity and ways to tackle serious topics, even in animation, that are different from what previous animated adult TV shows have been doing." Camille hopes her thesis will help some rethink the stereotypes and stigmas which categorize animation as merely a children's medium, and demonstrate the broad potential animation offers as a catalyst for critical thinking and social change.
Camille hails from France, where she completed a master's in Anglophone Studies at Rennes 2, Her research focused on the Puerto Rican independence movement and its relationship to feminism. "However," she says, "I was also curious to explore the mechanisms of interconnectedness between the cultural and political in the U.S., particularly through popular culture and the moving image." This fascination led her to apply for UNM's Comparative Literature and Cultural Studies program.
Camille's time at UNM was fruitful. She was the recipient of the Carol Raymond Fellowship during her fourth semester, which allowed her to dedicate more time to her thesis. As she has pursued coursework, conducted research, and worked as a French instructor during her time at UNM, she enjoyed our beautiful campus and found great support and camaraderie with her program's professors and fellow graduate students. She also presented at the 2021 Southwest Popular/American Culture Association Conference, where she won the award for Best Graduate Student Paper in the Television, Music, and Visual Media category.
Camille notes the difficulties of struggling with imposter syndrome—"this little voice that makes us think that we are not good enough and that we don't belong where we are," she says—as well as adapting to differences in U.S. culture, particularly the heavier workload that is customary here. However, she cites the Foreign Language and Literature department for being "always willing to help and to encourage us in what we chose to do."
When asked how she would change the world if she could, Camille laments, "We are so caught up in this endless materialistic cycle, always rushing towards the next goal that we do not take the time to appreciate the simple fact that we are alive, that we can help people around us, and that we have a beautiful planet that needs our attention." If she could, Camille says, "I would try to make people pause what they're doing, raise their heads, and look around to realize that there can be more to life than work and a career and that what is important are the deep relationships we build with the people around us, and with nature."
When not hard at work, Camille enjoys traveling, riding horses (she is a certified equestrian guide and instructor), and hiking. In her home region of Bretagne, France, she loves creating new hikes, organizing activities, and guiding tourists on horseback rides to help them enjoy the beauty of the area. She plans to take a year to travel and do environmental work, after which she hopes to apply to doctoral programs in Cultural Studies or Film Studies.
AMELIA BIERLE
Public Policy
Amelia Bierle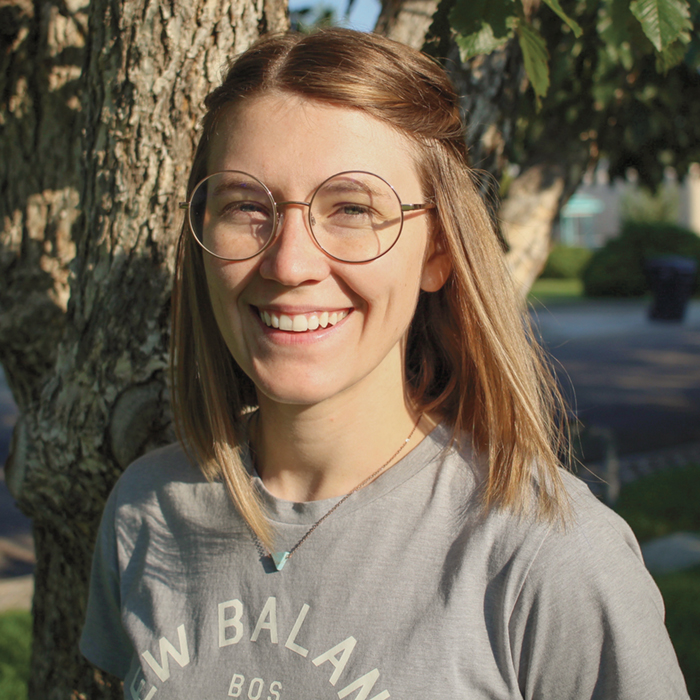 Amelia Bierle, an alumna from UNM's biochemistry undergraduate program and a former Lobo soccer player, thought she would be on her way to the Dominican Republic as part of the Peace Corps after she finished up her year in the National Institute of Health's Post-Baccalaureate Research and Education Program. Instead, she found her plans halted by the Covid-19 pandemic. So, with graduate school already on her mind, she decided to apply for UNM's Public Policy program. "I couldn't be happier with my choice to pursue grad school and continue my education at UNM," she says. "In eight short months, my worldview has expanded and my motivation to improve the lives of others has only grown."
Driven by her conviction that vaccines are a cornerstone of modern medicine with the power to continue saving millions of lives, Amelia's research in graduate school has focused on improving vaccine access across the globe. As part of UNM professor Dr. Pavan Muttil's laboratory, Amelia assists in the development of different technologies for vaccine distribution. One of the most intriguing of these are microneedle patches; similar in application to a bandage strip, they are painless to use and, crucially, don't require refrigeration as most vaccines do. The need for refrigeration has severely limited the reach of vaccines to people who live in countries lacking robust healthcare services. "I was fortunate enough to be born into a country where a majority of people have access to healthcare," Amelia says. "But the reality is that a preponderance of people do not have that same privilege. We are seeing that play out right now through this pandemic." As the refrigeration requirements for some of the Covid-19 vaccines are incredibly costly, she laments that "millions of people will never have access because their healthcare systems do not have the infrastructure to support it."
But this state of poor access doesn't need to continue. "I fully believe we have the expertise and solutions to ensure that people across the world have equitable access to vaccines, clean energy, and sanitation systems," she says. She has full confidence that the work of the Muttil Lab can help make this vision a reality.
Outside of—but still connected to—the lab, Amelia was the first-place winner of the 2020 LoboBITES competition, an event featured as part of the Shared Knowledge Conference and sponsored by Graduate Studies. Her presentation, "Vaccine Delivery to Remote Regions of the World Using a Novel Delivery Platform," impressed the competition's judges, one of whom was then-U.S. Congresswoman (and current U.S. Interior Secretary) Deb Haaland. As winner of LoboBITES, Amelia went on to represent UNM at the Western Association of Graduate School's 3MT Competition.
Amelia's time at UNM, both within her undergraduate and graduate programs, has been one filled with "a million joyful moments," she says. She wishes to thank all those who have been part of her educational journey here, adding, "I cherish all of my classmates, teammates, colleagues, professors, coaches, baristas, cafeteria workers, bus drivers. The staff and people at UNM have truly made my experience a remarkable one." Graduate school, however, hasn't been without its challenges. The greatest of these relates to navigating her academic experience during the pandemic. Now nearly finished with her first year of graduate study, she has never met the members of her cohort or her advisor in person. "I miss all those chats around the duck pond and late-night coffee at Zimmerman," she says. Despite this challenge, however, she finds that "as Lobos we have come together to protect the pack. I think it really shows the comradery and goodness in people's hearts to choose the path that is hard but continue down it anyway because we all know it is what is best for one another, our families, and all of New Mexico."
Amelia isn't quite sure what her next steps will be after graduation, but she has some big ideas—including serving in the Peace Corps, obtaining a doctorate, traveling domestically and internationally, and exploring every national park. "The order in which everything will happen," she says, "is still up in the air."
MENGQI "MANDY" LIU
Economics
Mengqi "Mandy" Liu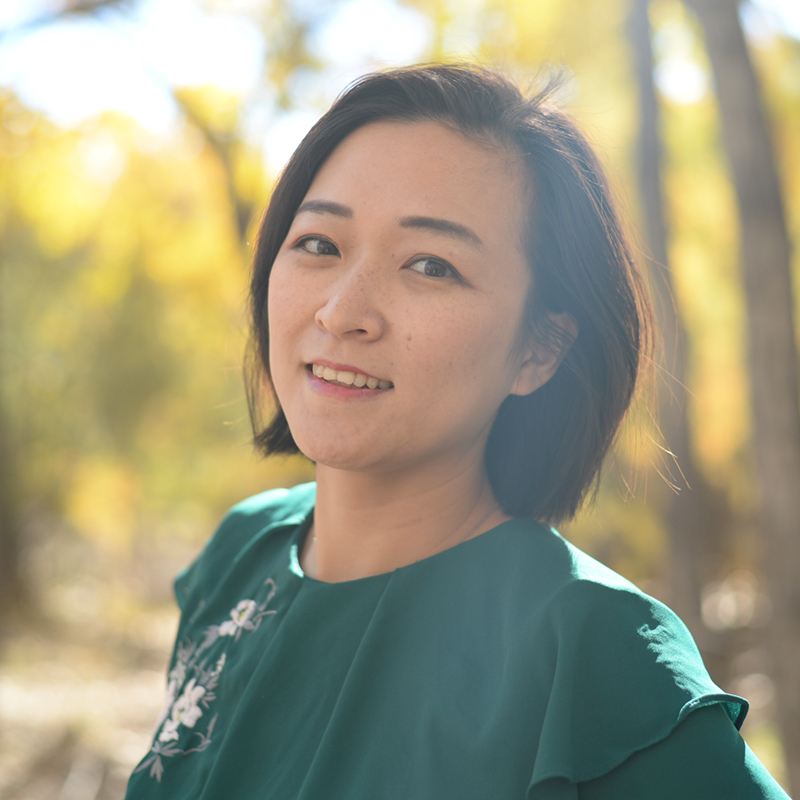 Mengqi "Mandy" Liu is a doctoral candidate in Economics, with an emphasis on international development and sustainability. "As an economist," she says, "I believe in the importance of each individual. I always want to use my own ability to help others" and "love the people around me and pass this love to my community." One part of her dissertation examines how exposure to natural disasters during adolescence impacts an individual's health, cognitive, and socio-emotional state, and then considers how these outcomes influence transitions into marriage, parenthood, and the labor market. For the other part of the dissertation, Mandy conducted a field survey in Nepal to examine attitudes and intentions for Human Papillomavirus (HPV) prevention and offers evidence for the cost-effective benefits of HPV vaccinations in developing countries. In such places, she explains, "the risks faced by adolescents as they transition to adulthood may be exacerbated by poor infrastructure, scare resources, and reduced access to health care. Therefore, development policies aimed at improving human capital and demographic outcomes must better understand the risks adolescents face as well as the benefits of interventions aimed at mitigating those risks."
Mandy was drawn to this topic, in part, because of a dire need for research in this area. "Research on early childhood has received a lot of attention across multiple disciplines," she notes, but "research on this period [adolescence] is still relatively small. My research contributes to the field of adolescent studies and provides evidence for policies targeting the transitional period of adolescence." She hopes her work will inspire academics and public policy experts to "find the instruments to help adolescents better transition to adulthood."
In addition to her robust research, Mandy has been busy in many other areas. She has taught for the departments of Economics as well as Population Health, has been a research assistant for multiple projects, and worked as a tutor in Economics, Statistics, and Algebra for the Center for Academic Program Support (CAPS)—all while being a dedicated mother to her two young children. She was also a recipient of Graduate Studies' Graduate Student Success Scholarship during this academic year, which she credits for helping her complete her dissertation and successfully compete on the academic job market.
To balance these strenuous activities, Mandy enjoys hiking, kayaking, and snowboarding in her spare time. She also goes for daily jogs to help her think and relax.
All her hard work has definitely paid off—she will join Gordon College this fall as an assistant professor in Economics. Her goal, she says, "is to be an educator that not only teaches knowledge but also helps every student achieve their own success." Graduate Studies sends its congratulations to Mandy and wishes her all the best as she continues forward with her excellent work.
JENS VAN GYSEL
Linguistics
Jens Van Gysel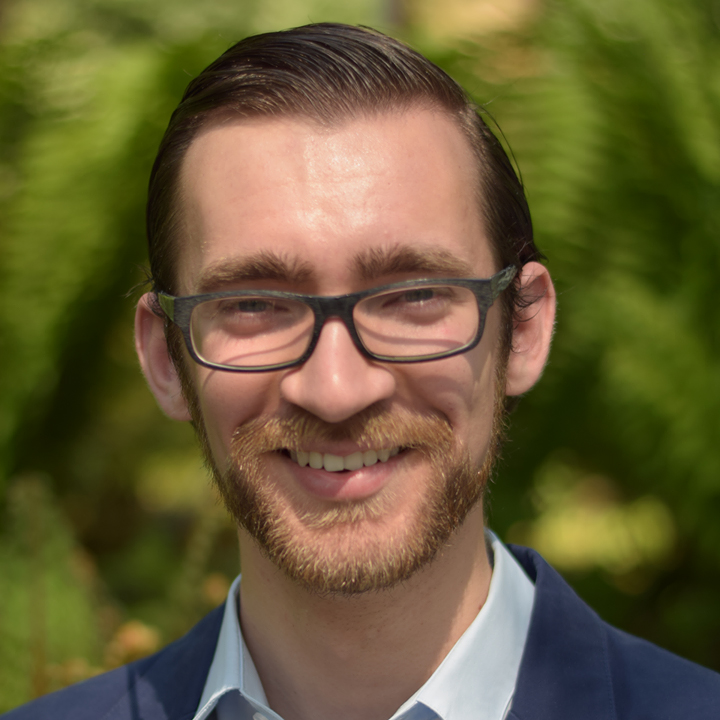 Jens Van Gysel recognizes that language is not a static system. Shaped (often violently) by historical and socioeconomic forces, languages are ever evolving, ever changing, and sometimes in danger of fading away.
Hailing from Belgium, Jens is a doctoral candidate in UNM's linguistics program. For his dissertation, he hopes to compile a full grammatical description (or, as he notes, "as full as possible considering the time constraints of a graduate program") of the ancestral language of the Indigenous Sanapaná people from the Chaco region of Paraguay. For this project, Jens is, together with a recently established local language maintenance committee, recording audio and video of Sanapaná folks speaking in everyday ways—ranging from people telling their life stories to simply having a friendly chat. These recordings are freely available online at https://www.elararchive.org/dk0570/. "Throughout this description, I will pay special attention to areas where speakers vary in the linguistic structures they use," Jens says. "There are, for example, differences between the speech of younger and older speakers (potentially because of increased contact with Spanish and Paraguayan Guaraní), between the speech of men and women, and between the dialects of the different communities. An account of this variation is necessary to fully understand how the Sanapaná language fulfills its function in its social context."
Of the 2500 Sanapaná, only about a third still speak their language; the rest use Spanish or Paraguayan Guaraní due to socioeconomic pressures and colonization. Because the beginnings of colonization of the Paraguayan Chaco reside within relatively recent history, Jens was able to speak with many people who witnessed first-hand the injustices and brutality of the process, or heard about them from their own parents and grandparents. Accounts ranged from people "being forcefully displaced from their original homelands, to being effectively forced to take on a language and religion that were not theirs," Jens says. He adds, "Many people in Paraguay, as in other places, think of the country's indigenous languages as 'dialects,' not as full, complete languages in their own right, and official language policies are heavily biased towards favoring the two national languages, Spanish and Paraguayan Guaraní. I hope that a full description of the structure of Sanapaná will show that its grammatical structure and usage patterns are as rich as those of any other language, and that the maintenance of indigenous languages should be an important part of protecting the cultural diversity on which Paraguay prides itself."
As patterns of language use continue to shift towards Spanish and Guaraní, Jens hopes his collaboration with the Sanapaná can function as a powerful permanent record. "It has been shown in Indigenous contexts around the world that concrete lasting records of an Indigenous group's language and culture may help strengthen their identities in the face of pressures towards homogenization on the part of the nation-state," he notes. He also hopes these records can assist teachers in Sanapaná communities with their desire to introduce the language into their classrooms.
Although Jens misses his family and friends in Belgium, he has enjoyed his time at UNM. He chose to apply to UNM's linguistics program based on its focus on the social responsibility of linguistics—particularly its commitment to collaborative work with Indigenous communities and other often-overlooked linguistic minorities, such as the Deaf community. He is grateful for the support the linguistics faculty has shown for his work, and particularly appreciates the support of his advisor for not just his work, but for the Sanapaná people themselves. While doing field work last year, he explains, "someone in the community wanted to speak with my advisor and hear about her work in Peru with a different indigenous group. My advisor immediately made time for an hour-long Skype conversation with this person."
In his spare time, Jens enjoys playing the guitar, badminton, board games, and non-academic reading. He plans to graduate by the end of 2023, at which time he hopes to find employment in academia and continue working with the Sanapaná people.